The Minute After: Rutgers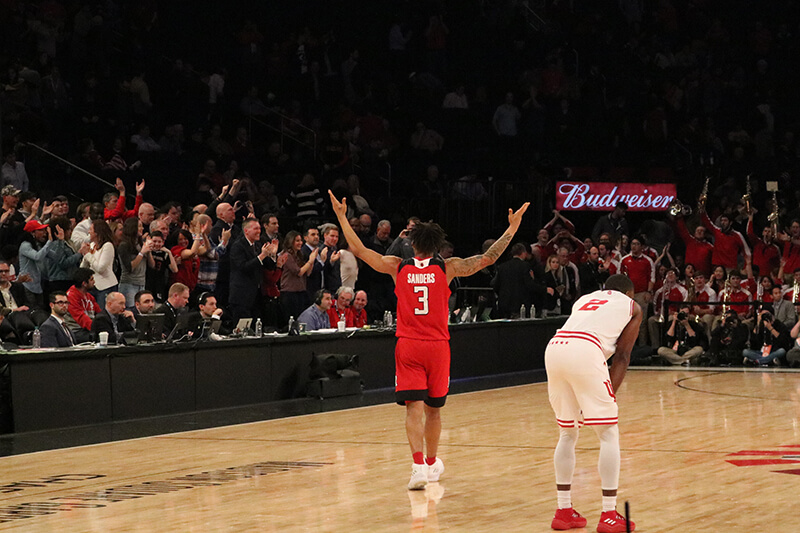 Thoughts on a 76-69 loss to Rutgers:
New coach, fresh system and it didn't matter. Indiana remains a program that just can't figure out the Big Ten tournament, it's loss to Rutgers tonight one of its most confounding of the season.
The Scarlet Knights, as they've done all season, missed shot after shot to start the contest. It helped the Hoosiers amass a 16-point lead at 24-8 with 8:09 remaining in the first half. Indiana appeared on its way to another comfortable victory against Rutgers and a showdown with Purdue on Friday night. But things reversed in a serious way to end the first half as Rutgers threw down a 21-4 run to close it out and take the lead at 29-28 heading into the locker room. Indiana, meanwhile, had just one field goal over the last 8:33.
While Indiana tied the game up on two seperate occasions in the second half, Rutgers never relinquished the lead and held on for a seven-point victory, becoming the first No. 14 seed in the tournament's history to advance to the quarterfinals. It was Indiana's first-ever loss to Rutgers.
Unlike in Piscataway where the Hoosiers mostly shut him down, Corey Sanders came alive in this one and Indiana had trouble containing him. He was a catalyst during the Scarlet Knights' first half run and he hit some daggers late to keep Indiana at distance and close out the contest. Sanders led all scorers with 28 points on 12-of-20 shooting.
Deshawn Freeman also caught fire for Rutgers as he went 7-of-12 for the field to score 15 points. Geo Baker had 15 as well, including three timely 3-pointers. The Scarlet Knights shot a blistering 68 percent from the floor in the second half and went on to score 1.12 possessions for the contest, well above their conference average of .87.
The Hoosiers, on the other hand, couldn't buy a bucket. Rutgers had bodies in the paint which led to Indiana hoisting 24 3-pointers, a good lot of them not the best of looks. Indiana made only six of those 24 attempts (25 percent). Indiana shot just 35.8 percent from the floor over the entire contest, but were saved by a uncharacteristic 25-of-29 (86.2 percent) performance from the free throw line. Josh Newkirk finished just 1-of-7 from the field. Robert Johnson only 4-of-16. Juwan Morgan still posted a near double-double (15 points, nine rebounds), but Rutgers kept him out of the offense for stretches as Indiana had a hard time playing through him at times.
It's looking unlikely the Hoosiers will make the NIT at this point and Archie Miller said after the contest they won't be playing in any postseason tournaments below it, either.
So the season likely ends here on March 1 with a three-game losing streak and a 16-15 record. While this team showed some solid improvement under a new coach in his first season, especially on defense, it lacked elite talent, consistent guard play and had serious troubles at the line and from distance.
Tonight was a tough way to go out, but the seeds have been planted for a new era of Indiana basketball. With a little patience, they may just grow into something special.
Filed to: Rutgers Scarlet Knights