In its blowout win against Minnesota on Friday night, Indiana's passing led the charge on offense. The Hoosiers continued to find the open man again and again, assisting on 21 of their 30 made baskets.
In the second half, the Hoosiers went to ball screen and pick-and-roll action several times on the right wing and continued to exploit the Golden Gophers.
We'll take a look at four such plays in the latest edition of Film Session:
On the first play of the second half, Zach McRoberts passes the ball to Robert Johnson on the right wing: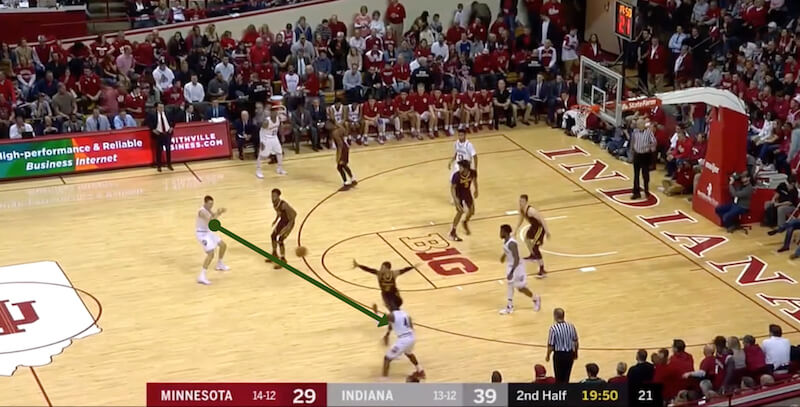 Freddie McSwain sets a ball screen for Johnson and he goes left: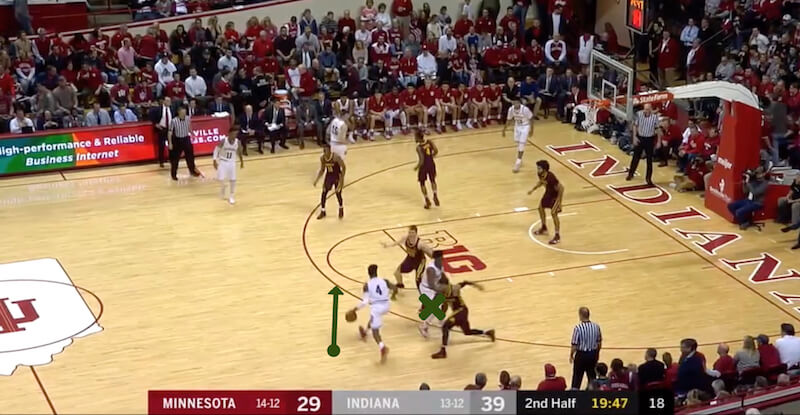 McSwain has space on the roll and Johnson throws the pocket pass. Jordan Murphy comes over on the help defense as Juwan Morgan lingers in the short corner behind him: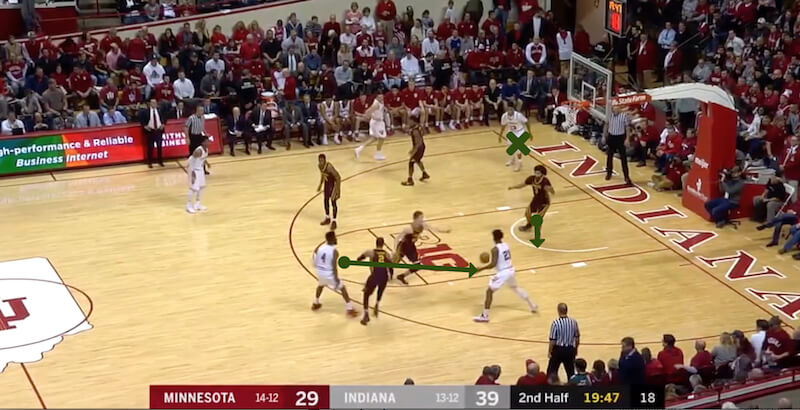 Morgan and Michael Hurt swarm the ball, leaving Morgan open on the left block: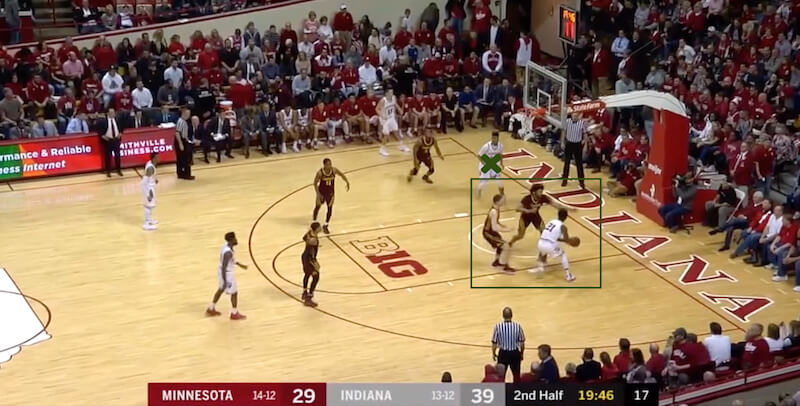 McSwain makes the pass as Morgan seals Jamir Harris behind him: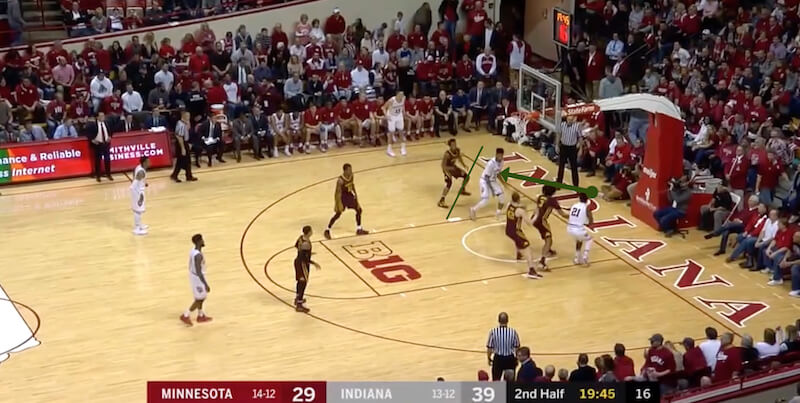 He dunks it home for two: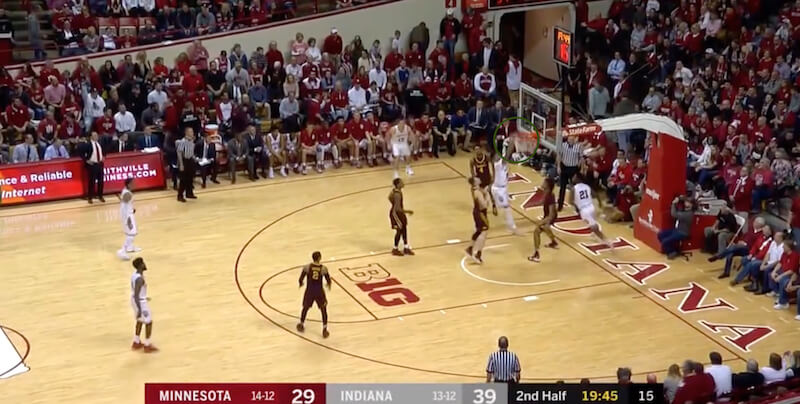 Nice secondary action from the Hoosiers here. McSwain stayed patient and didn't force anything, instead finding the open Morgan for the score.
Video:
Continue to page 2 to see a Johnson-McSwain pick-and-roll:
Filed to: Minnesota Golden Gophers