In Indiana's win against Rutgers on Monday night, the Hoosiers used a stout defense to hold the Scarlet Knights to just .67 points per possession. Devonte Green also jumped into the starting lineup and continues to mature and impress.
We'll take a look at some of Indiana's defense — keyed by Green's work on Corey Sanders — as well as two Green assists in the latest edition of Film Session:
Geo Baker gets a step on Robert Johnson: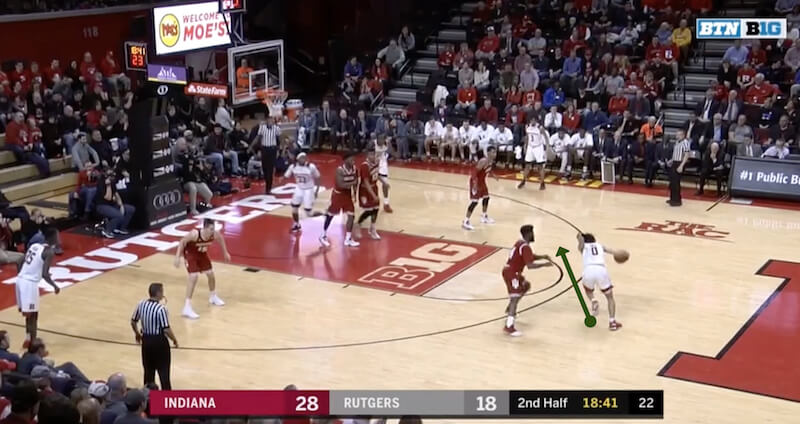 Green pinches in off the right corner for some help defense: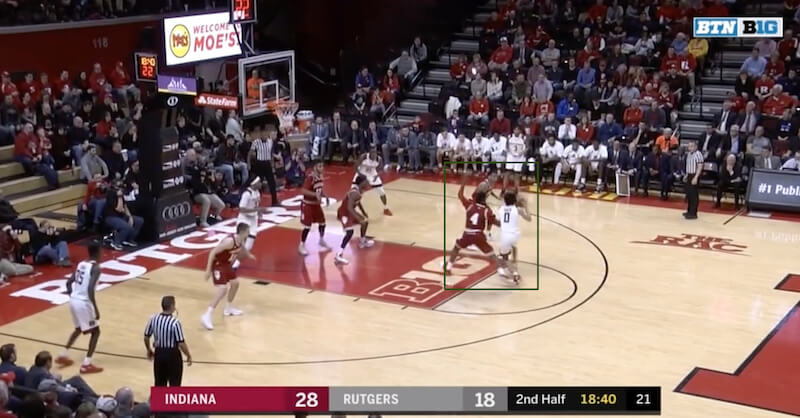 Baker passes to Sanders in the corner as Green heads back his way: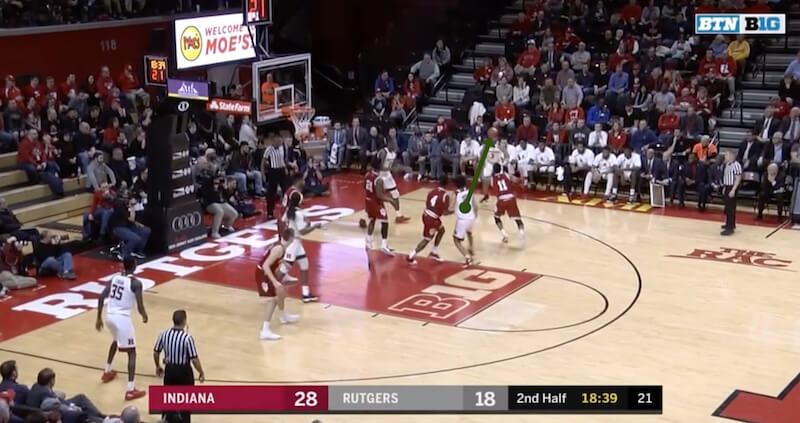 Green tightly contests Sanders' shot: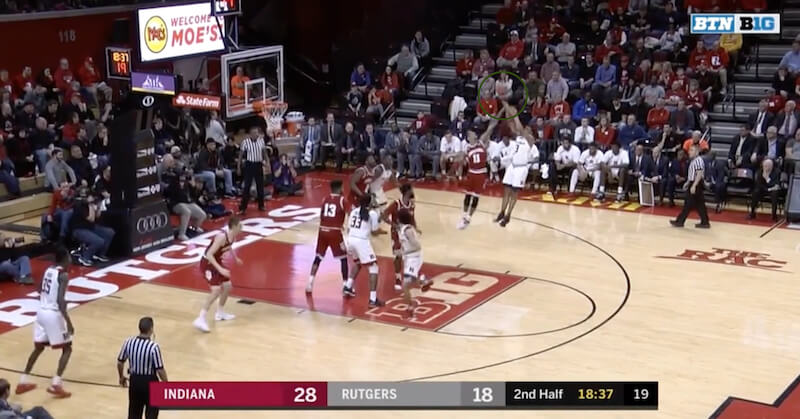 Deshawn Freeman grabs the board on the miss: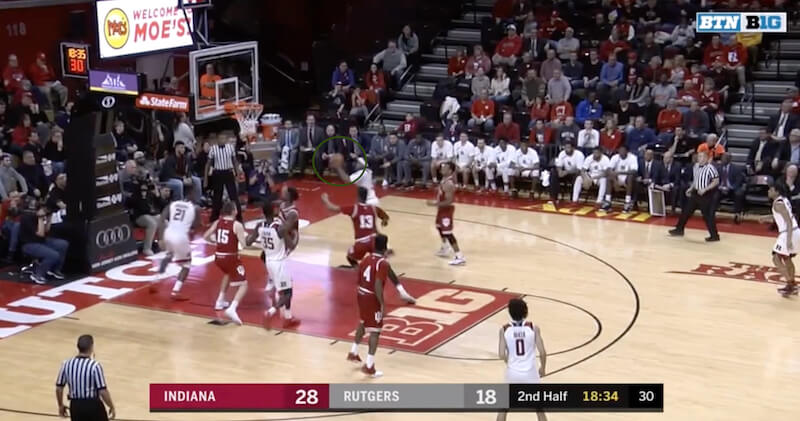 Morgan blocks Freeman's shot attempt and it's IU's ball: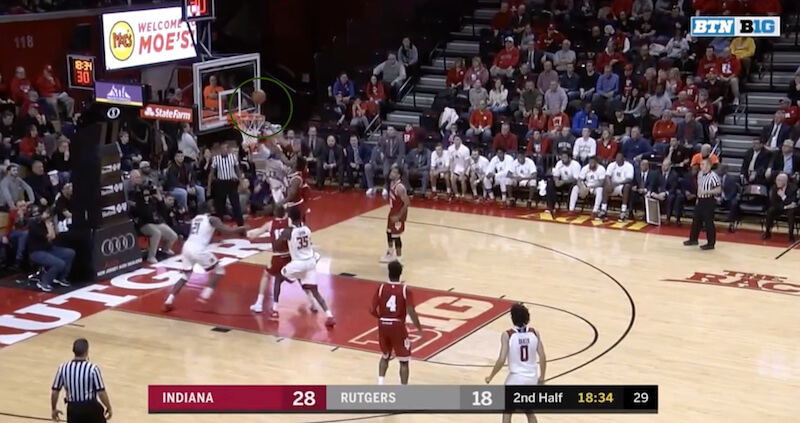 Good work here by Green to help and contest. And same goes for Morgan, who stopped what looked like it was going to be an easy putback for the Scarlet Knight.
Video:
Continue to page 2 to see more Indiana defense:
Filed to: Devonte Green, Rutgers Scarlet Knights