During Indiana's loss to the Illini on Wednesday night, the Devonte Green show was on full display.
Green played more minutes (27) than senior Josh Newkirk (12) and the sophomore delivered a number of assists (five) to his teammates.
But Green's two turnovers came over the last minute-plus of the contest and his shot selection remains a work in progress.
We'll take a look at Green's good and bad in the latest edition of Film Session:
Zach McRoberts find Green on the right wing: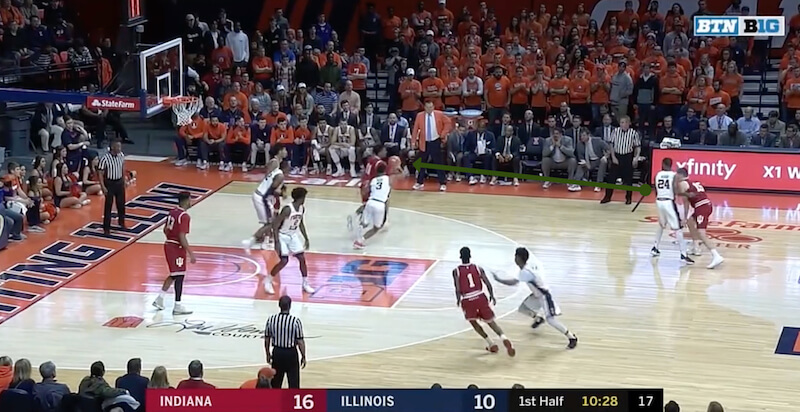 As Justin Smith sets a ball screen for Green, Mark Alstork keeps an eye on the ball, as McRoberts starts to sneak away from him:
With Leron Black and Te'Jon Lucas double-teaming Green, Alstork begins to mark Smith. This leaves McRoberts unchecked as he heads to the left corner: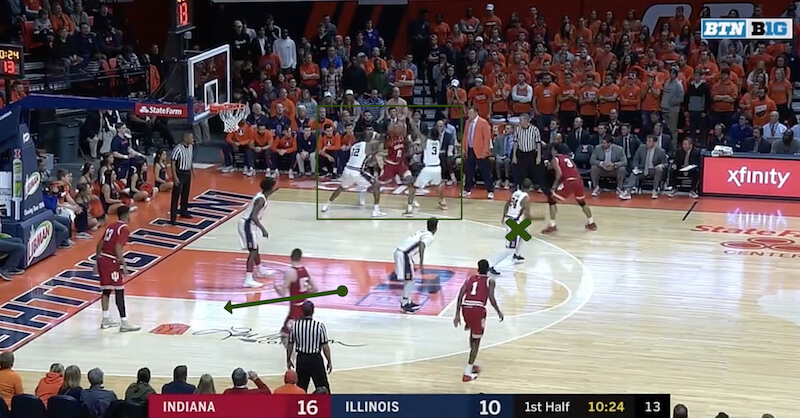 Green throws a high risk, high reward pass from corner to corner across the court out of double team to McRoberts: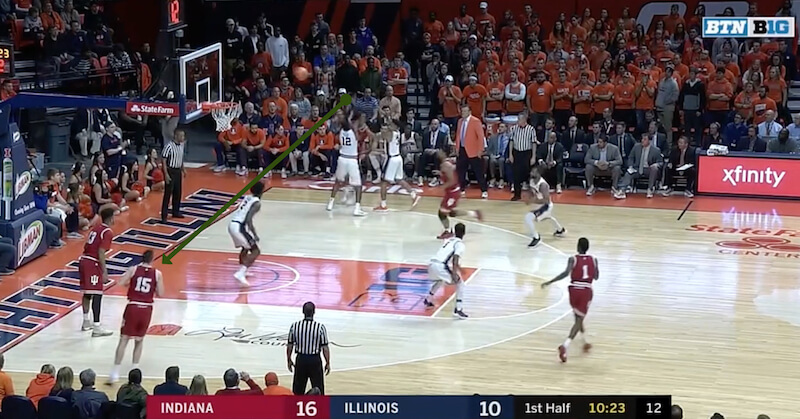 As it lands with McRoberts, Juwan Morgan shields Kipper Nichols from getting a clear lane to the ball: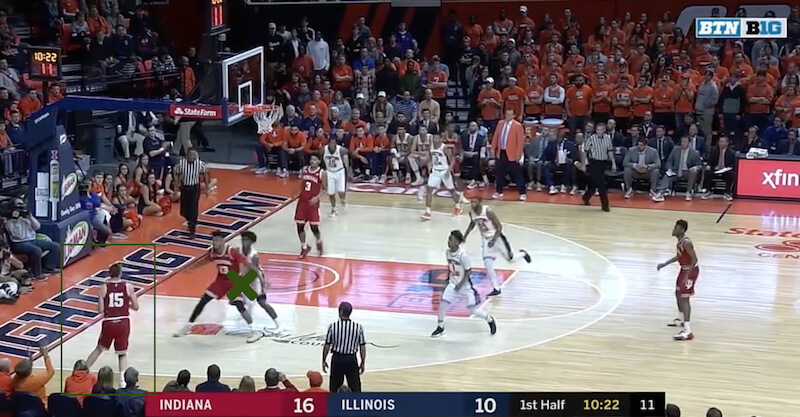 This gives McRoberts space to rise, fire and knock down the triple: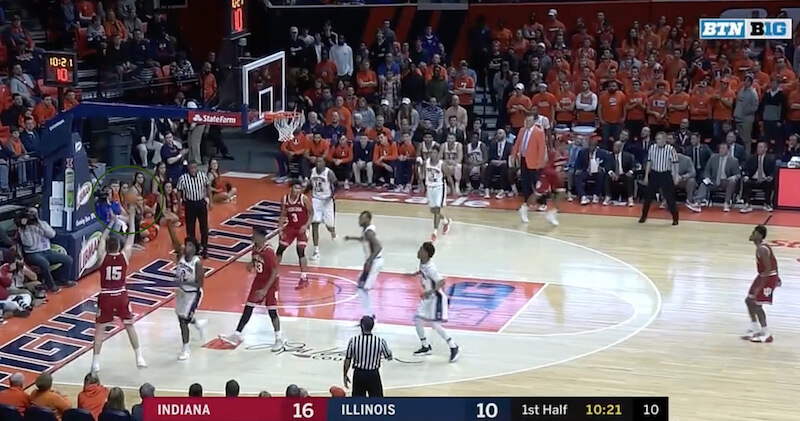 Risky pass by Green, but it paid off quite well here, giving the Illini far less time to recover out to McRoberts had the ball been swung around the perimeter.
Video:
Continue to page 2 to see another Green assist:
Filed to: Devonte Green, Illinois Fighting Illini