Film Session: Maryland
With De'Ron Davis out for the season, Justin Smith has seen an uptick in minutes this month. The freshman has been impactful on the offensive end, scoring 20 points against Minnesota and 12 against Maryland in Monday night's win.
While Smith looks more comfortable and confident on offense, a look at a number of defensive possessions in the first half reveal Maryland running similar action against him to free shooters.
We'll take a look at Smith's offense and defense in the latest edition of Film Session:
Jared Nickens enters the ball to Bruno Fernando: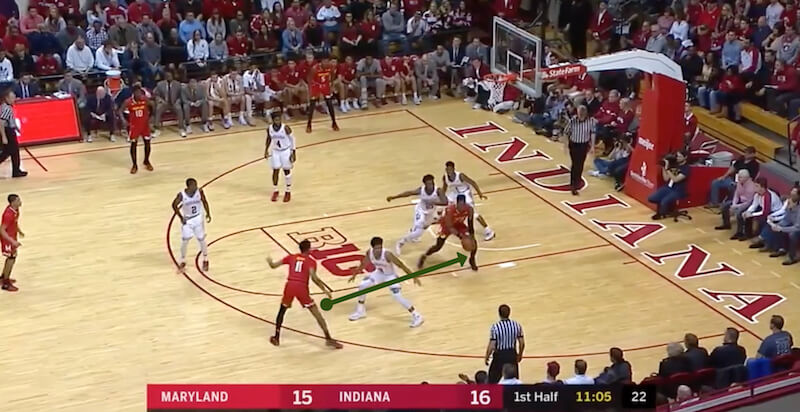 Nickens moves off the right wing to the top of the key as Smith plays in-between him and the ball: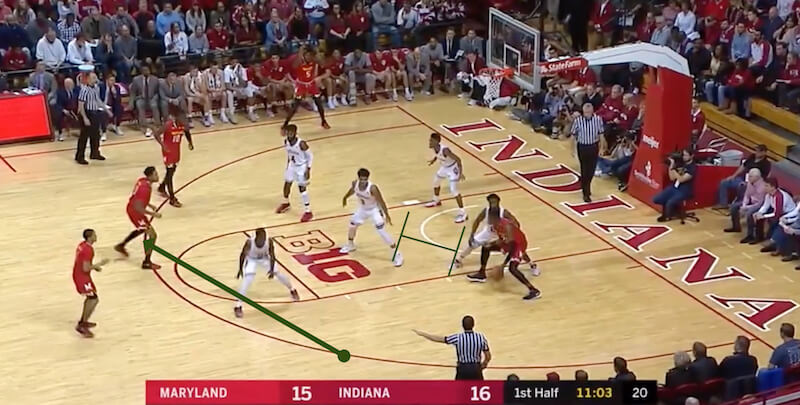 Smith fully commits to the double team and reaches in on Fernando. This leaves Nickens with plenty of space: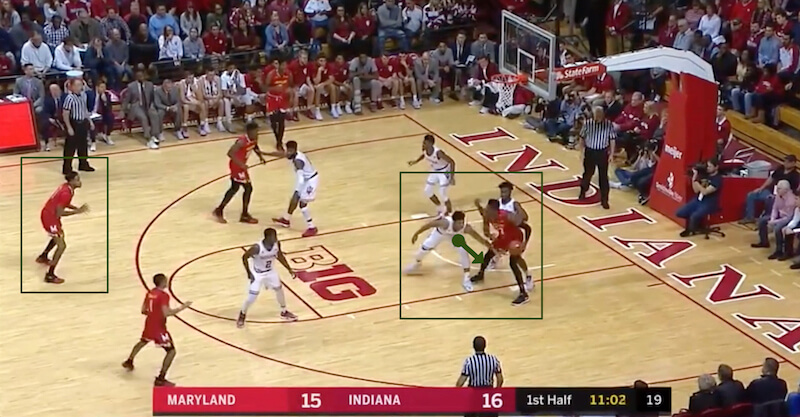 Fernando makes the pass: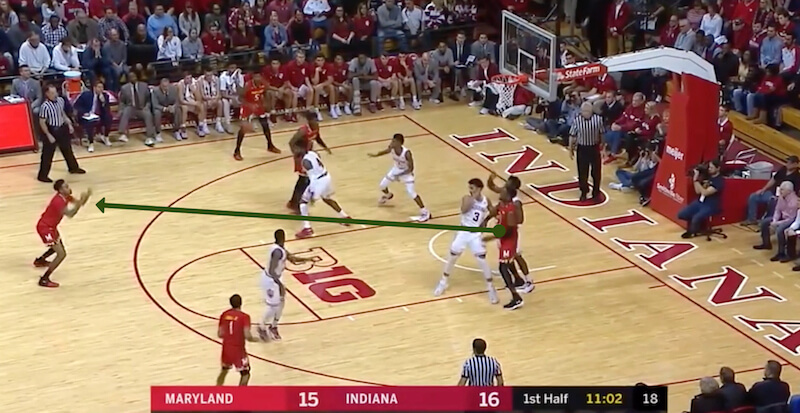 Robert Johnson rotates up, but he's not there in enough time as Nickens rises, fires and hits the 3-pointer: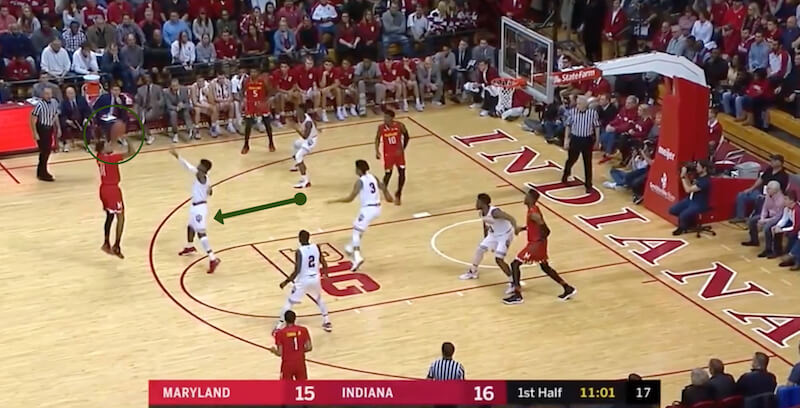 This has been a constant for the Hoosiers this season on perimeter shooters as part of Archie Miller's pack line defense. An Indiana defender doubles hard on the block and is unable to recover back out to his man. With Nickens moving off the wing, it makes even more ground for Smith to cover here and he's simply too far away to do so.
On the next play, we'll see more help rotations from the Hoosiers, but the same end result for Maryland.
Video:
Continue to page 2 to see another Maryland 3-pointer:
Filed to: Justin Smith, Maryland Terrapins