Film Session: Maryland
Here's Nickens on the right wing again, this time entering the ball to Michal Cekovsky: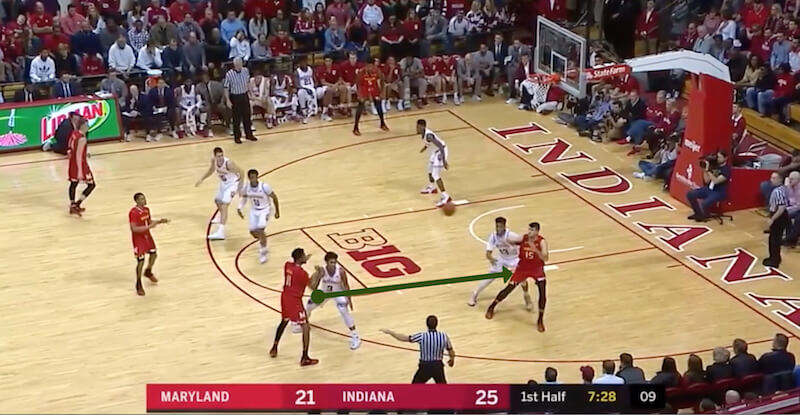 Nickens again floats to the top of the key as Smith starts shading to the ball: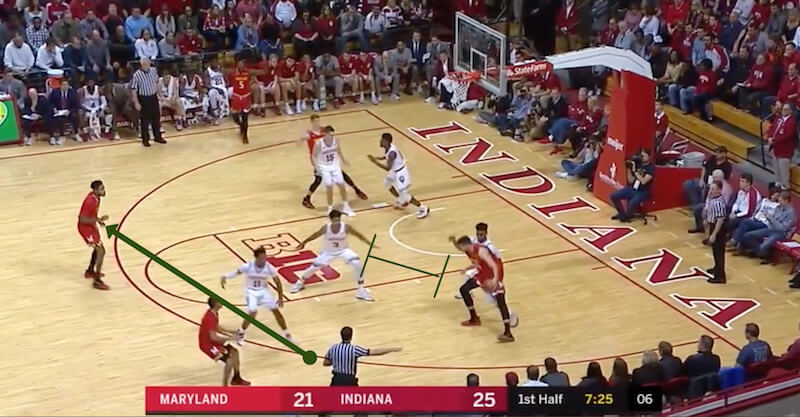 He fully commits and the pass comes once more to Nickens at the top of the key: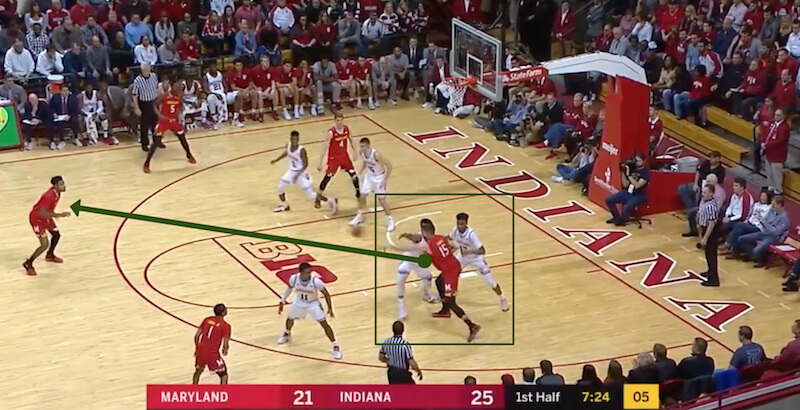 This time Al Durham Jr. gets out to Nickens on some help rotation. So he finds Dion Wiley on the left wing: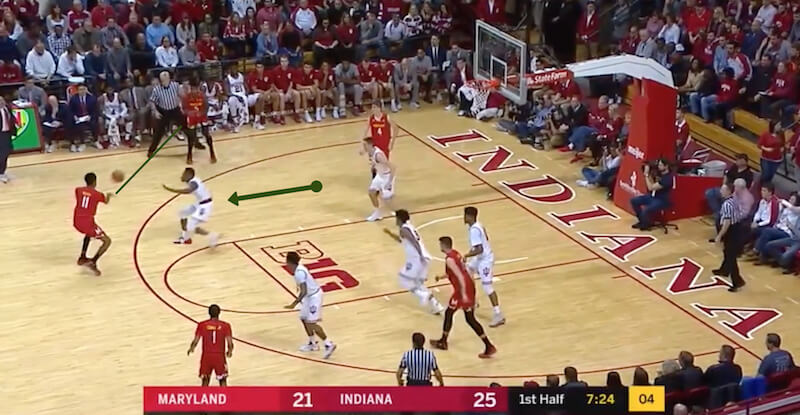 Zach McRoberts rotates to Wiley as Smith rotates to McRoberts' man Kevin Huerter. But Wiley has enough space to take the shot and connects: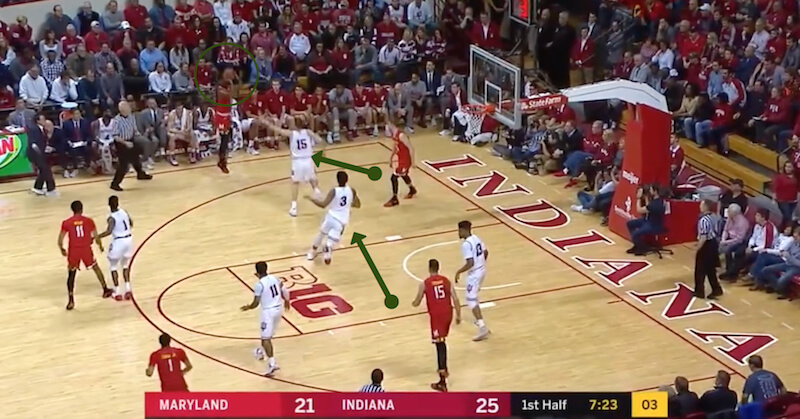 Some better help from the Hoosiers this time around, but Maryland's advantage still came off the Smith hard double.
Video:
Continue to page 3 to see a Smith score:
Filed to: Justin Smith, Maryland Terrapins