Film Session: Minnesota
After going up nine in the first half, the Hoosiers found themselves down eight points five minutes into the second half and potentially entering a danger zone where Minnesota could have grabbed ahold of the game for good.
But thanks to some on and off ball work from Robert Johnson and some timely steals from Zach McRoberts, the Hoosiers climbed right back into the contest, eventually winning the game down the stretch.
We'll take a look at how the Hoosiers evaporated Minnesota's eight-point lead in the latest edition of Film Session:
In some semi-transition, McRoberts passes the ball ahead to Johnson on the right side of the court: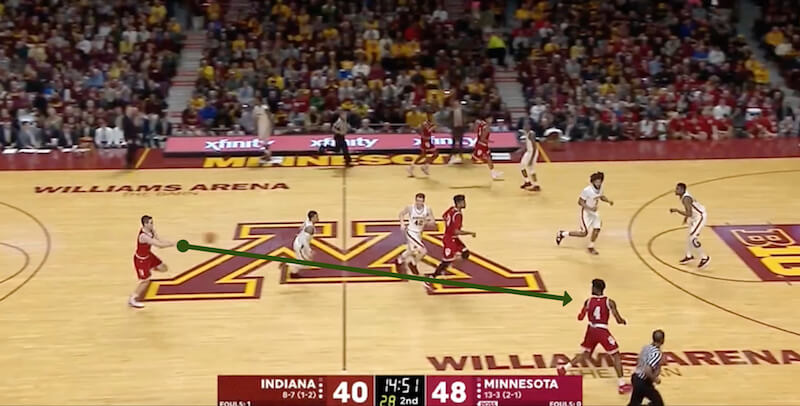 As Minnesota looks to set its defense, Johnson initially has two defenders on him: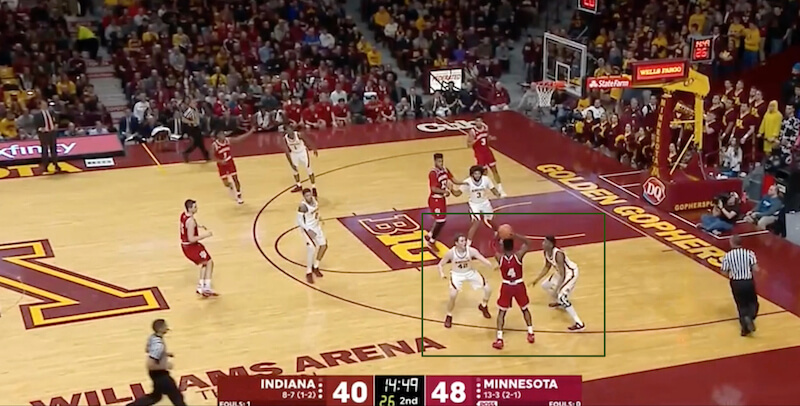 But just Michael Hurt remains on him as Davonte Fitzgerald heads to Justin Smith. Johnson senses the mismatch and immediately drives to the paint: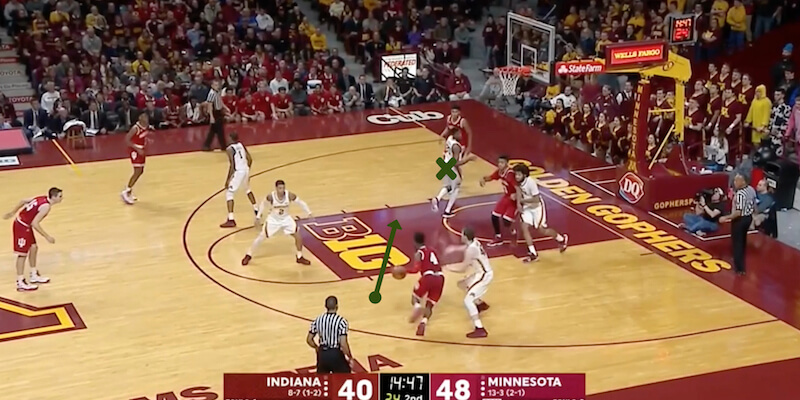 He gets the ball up on the left side of the hoop: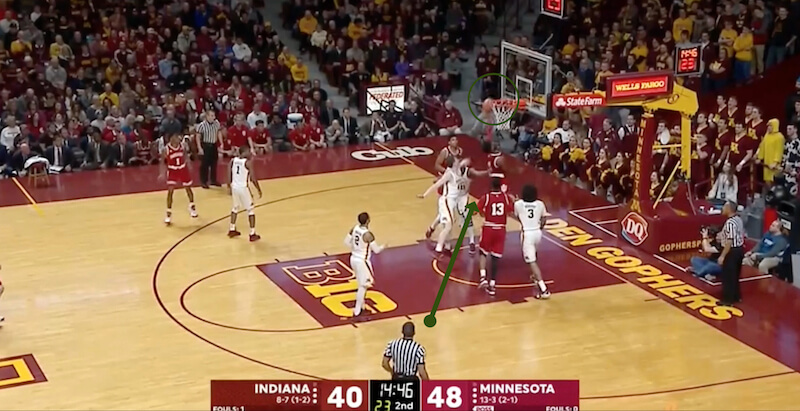 The shot doesn't fall, but Juwan Morgan grabs the board: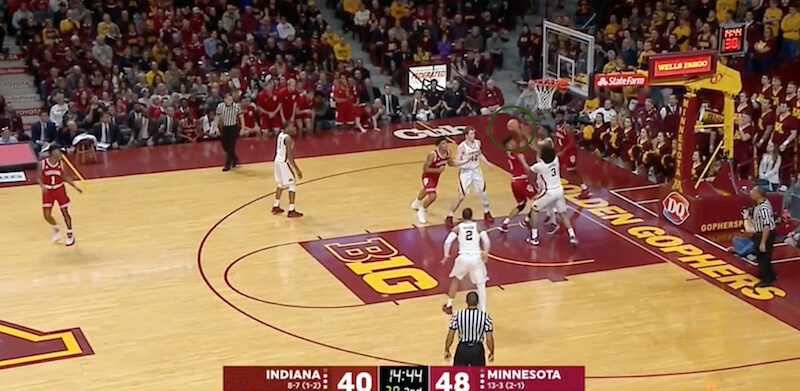 He hits the putback attempt to close the gap to six: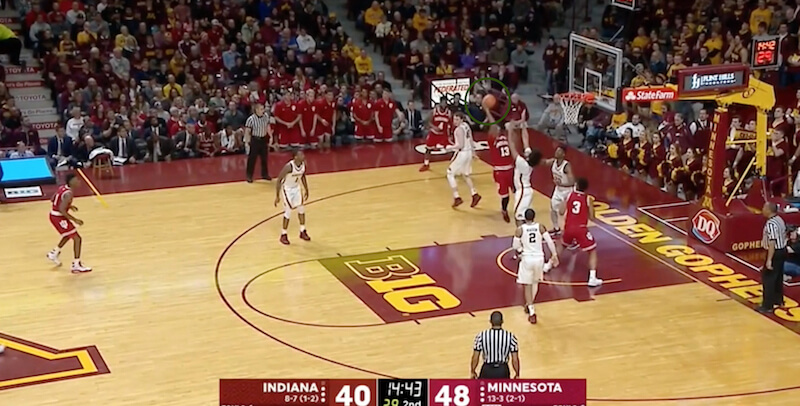 Nothing too revolutionary here. Just Johnson sensing the mismatch and immediately attacking the rim. Good to see from the senior.
Video:
Continue to page 2 to see a McRoberts steal:
Filed to: Minnesota Golden Gophers, Robert Johnson, Zach McRoberts