POTB 207: Recapping Notre Dame, Fort Wayne and more with Mike Miller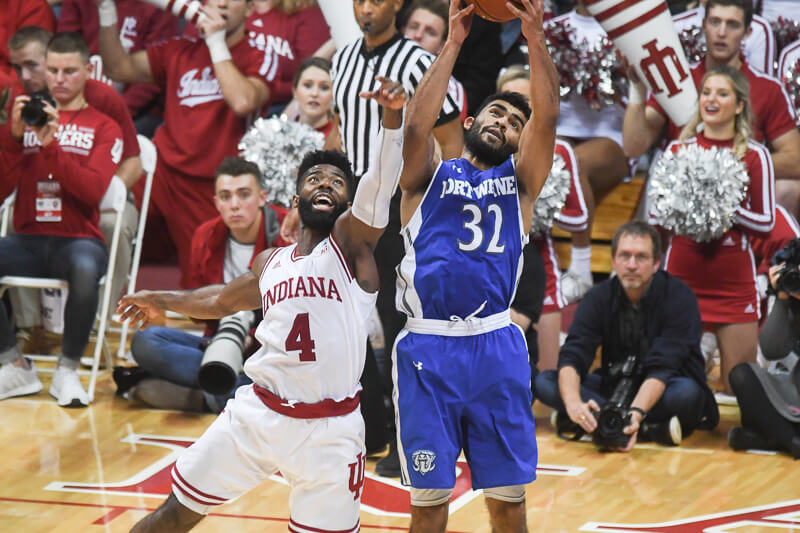 Podcast on the Brink is back for a new episode with hosts Jerod Morris of The Assembly Call and Alex Bozich of Inside the Hall. The show is available weekly.
In this edition of the show, Morris and Bozich talk in the first segment about the wild three days for IU basketball that included a win over Notre Dame and a loss to Fort Wayne. In segment two, Bozich is joined by Mike Miller of The Herald-Times to discuss why it felt like Notre Dame was a turning point and more. Among the topics discussed:
· The highs and lows of the last week for IU basketball
· Why the Fort Wayne loss was an execution problem and not a packline problem
· The recent play of Zach McRoberts and why he's earning extended minutes
· The future of the backcourt and why IU needs better guards
· Lack of leadership from the upperclassmen in the Fort Wayne loss
· Why the Notre Dame game felt like a turning point
· How important pace was in Fort Wayne's win
· What we can learn from the next two games, if anything
And much, much more. As always, feel free to drop the show a note at [email protected].
Listen in the audio player below, download the episode or subscribe via iTunes.
Other ways to subscribe: iHeart Radio, Stitcher, TuneIn, Overcast and Google Play.
Filed to: Podcast on the Brink