Film Session: Fort Wayne
In Indiana's troubling loss to Fort Wayne on Monday night, the Mastodons really filled it up from distance. They were particularly hot in the second half, hitting 10-of-17 en route to 17 made 3-pointers, tying a record for an opponent inside Simon Skjodt Assembly Hall.
So how did it happen?
Often, the Mastodons ran nearly identical action on the left wing, spreading the Hoosiers out time and again to free seriously open shooters.
We'll break down five second half triples from Fort Wayne in the latest edition of Film Session:
With the Mastodons spread out around the perimeter, Matt Weir dribbles left: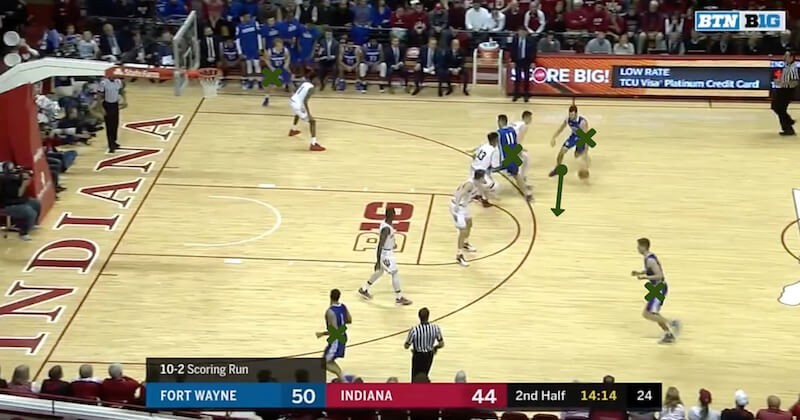 He passes to Jax Levitch on the left wing with Fort Wayne still relatively spread: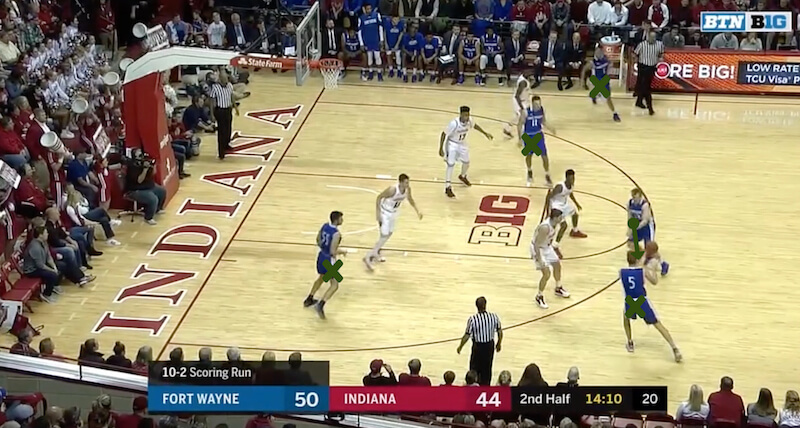 As Levitch passes to John Konchar in the left corner, Weir clears out through the lane and into the opposite corner. As this is all happening, Dylan Carl comes from the right high post over to the left wing: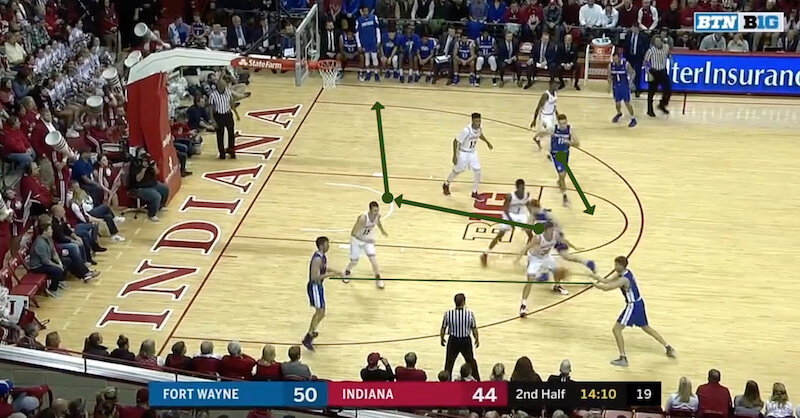 With three Mastodons on the weak side, Konchar and Carl begin to work a two-man game with Carl coming to set a ball screen: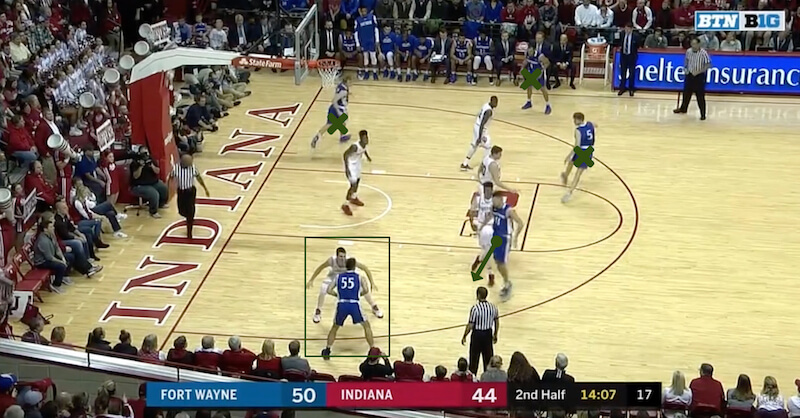 Juwan Morgan immediately switches onto Konchar as Zach McRoberts fights through the screen: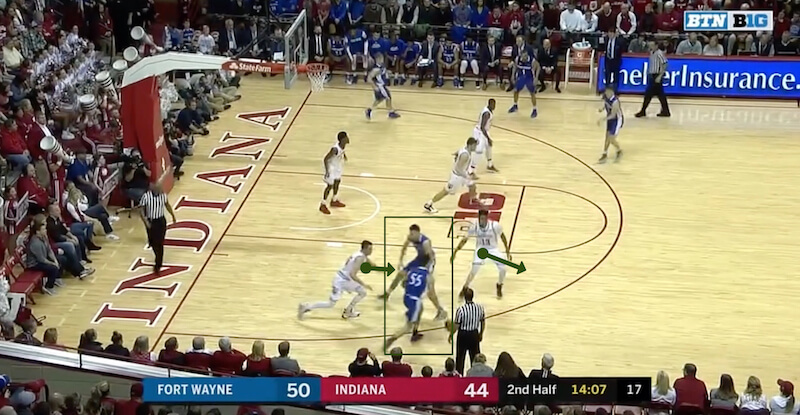 They both continue to pursue Konchar as Carl moves to the left corner: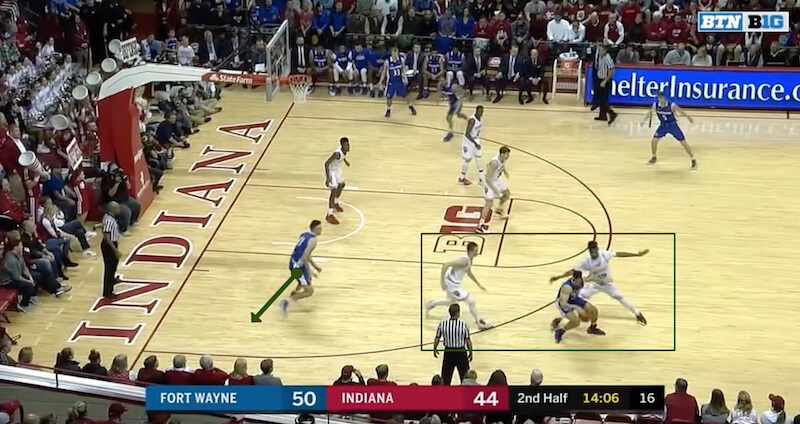 Konchar makes the pass to Carl: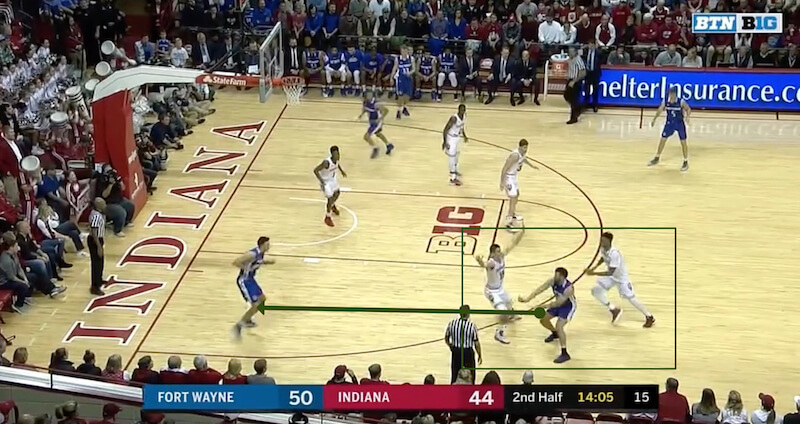 Al Durhman Jr. closes out from the paint as Morgan doesn't even attempt close out, instead opting to go for a rebound. But Carl has plenty of room and connects: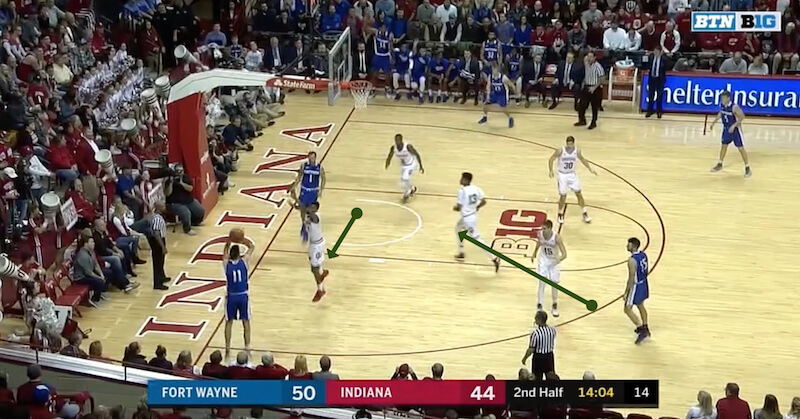 No proper communication here from Morgan and McRoberts, leading to a wide open look from Carl.
Video:
Continue to page 2 see a similar set from Fort Wayne with a different result:
Filed to: Fort Wayne Mastodons