In its loss to Michigan on Saturday afternoon, the Hoosiers allowed six 3-pointers in the first half. Those 18 points accounted for over half of Michigan's points (34) over the first 20 minutes of game action.
Indiana had trouble in the halfcourt defending on a few of them. But its costly nine turnovers in the first half also allowed Michigan to get out in transition for 3-point scores.
We'll take a look at what went wrong in the latest edition of Film Session:
Moritz Wanger grabs a De'Ron Davis miss: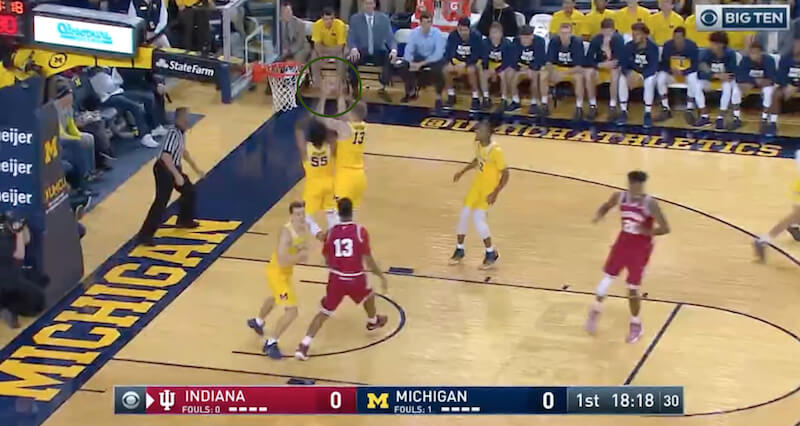 Eli Brooks brings it up the court and passes it to Muhammad-Ali Abdur-Rahkman on the left wing. The Hoosiers have enough defenders back to ward off a quick attempt: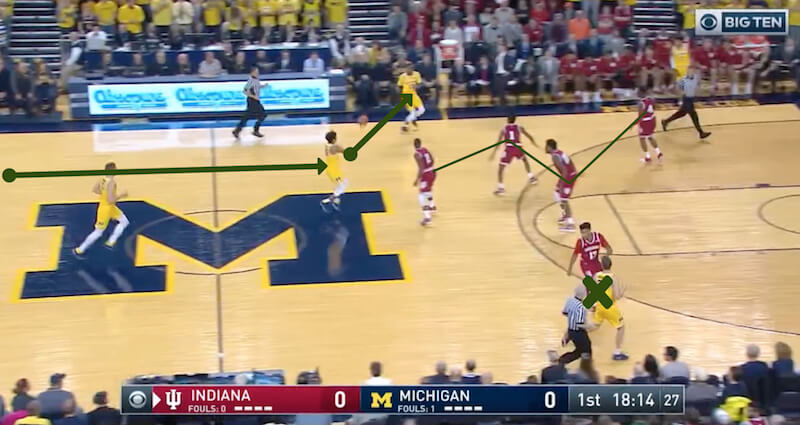 But Abdur-Rahkman's shot fake gets Al Durham Jr. up in the air: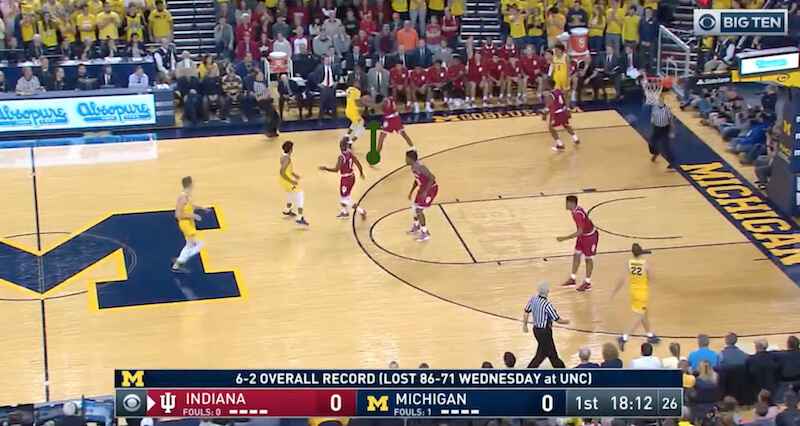 He gets into the middle as all five Hoosiers move his way. This leaves him with options on the perimeter: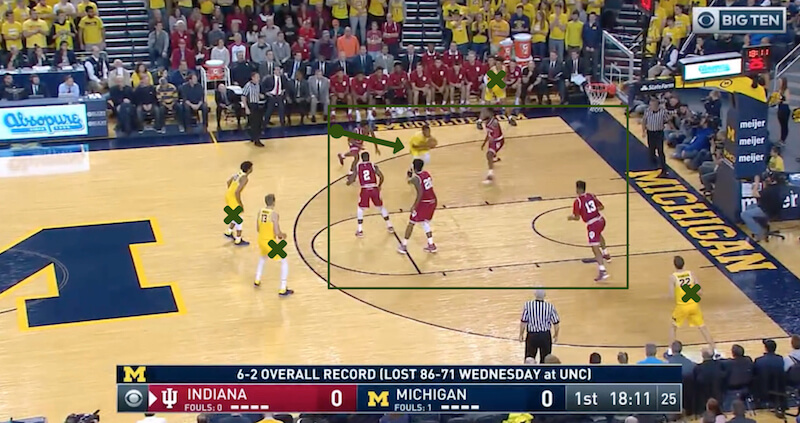 Indiana's entire defense keeps collapsing with almost everyone now in the paint. Abdur-Rahkman makes the easiest pass right in front of him to Duncan Robinson: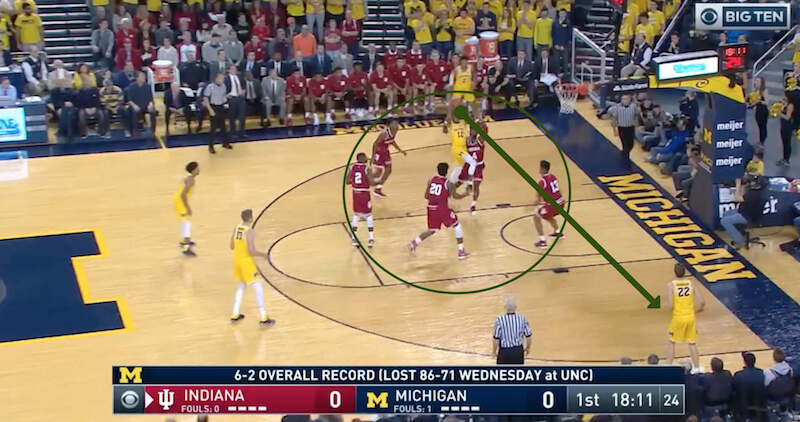 Robinson catches with a ridiculous amount of room: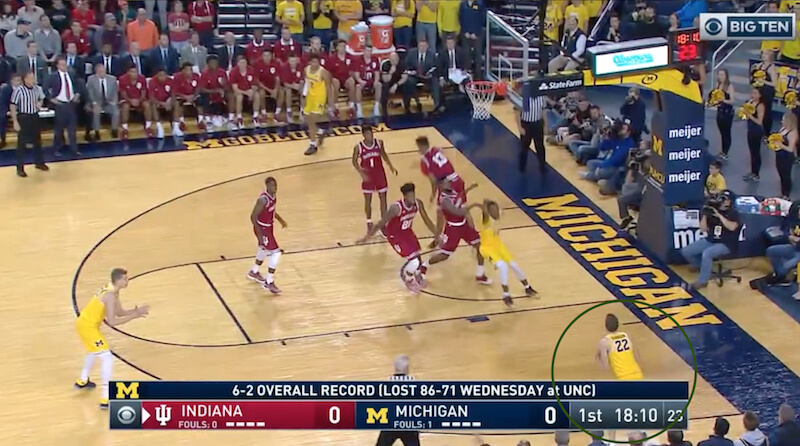 As he gets the shot up, no Hoosiers even attempt to close out. They just watch him shoot and score: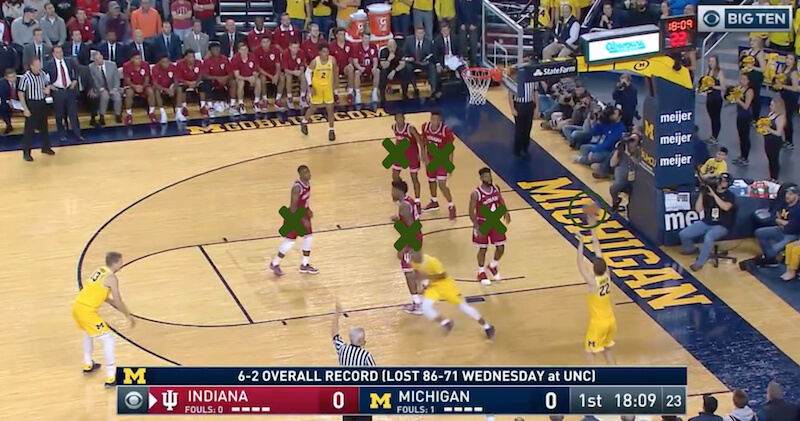 A bit too much overhelping really doomed the Hoosiers here.
Video:
Continue to page 2 to see a halfcourt offense 3-pointer from the Wolverines:
Filed to: Michigan Wolverines