In Indiana's loss to Duke on Wednesday night, Robert Johnson had a strong performance on both sides of the ball. Johnson hit a number of tough buckets for the Hoosiers while also being tasked with guarding Duke's Grayson Allen.
We'll take a look at Johnson's work on both sides of the ball in the latest edition of Film Session:
Josh Newkirk passes the ball to Johnson on the left wing: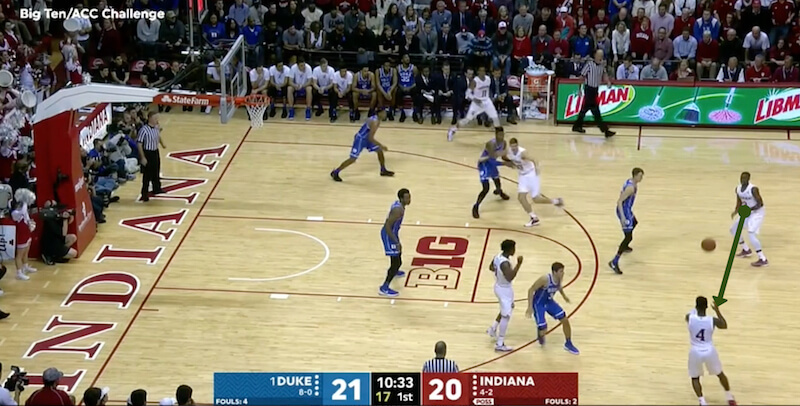 Freddie McSwain sets a ball screen for Johnson and he takes it left. Wendell Carter switches onto Johnson: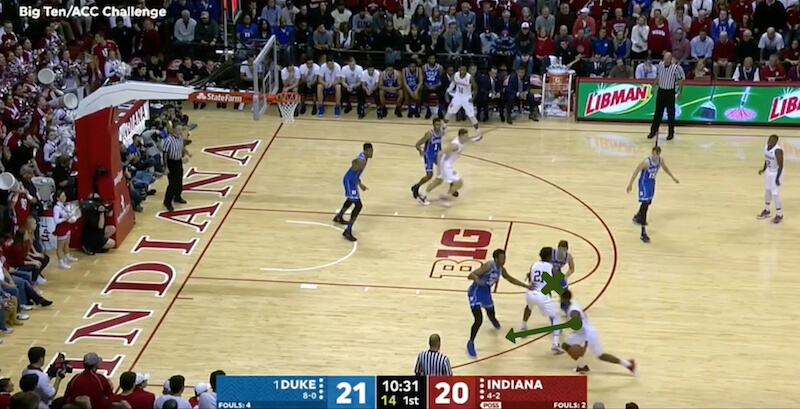 As Johnson brings Carter to the corner, Allen sprints back over to recover on Johnson: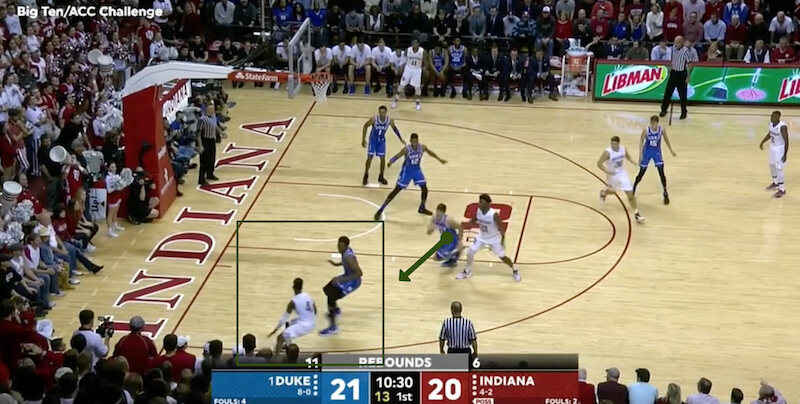 Carter and Allen leave the baseline exposed and Johnson takes the space: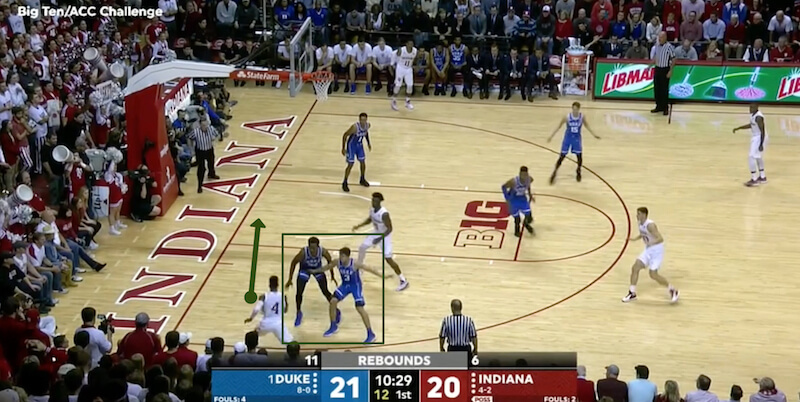 As Johnson hits the paint, Trevon Duval rotates over to try and stop him at the basket: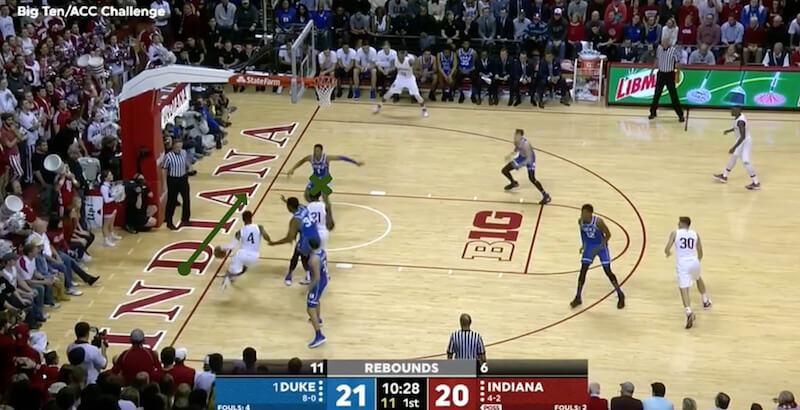 Johnson pops out form the baseline to the front of the rim to avoid him: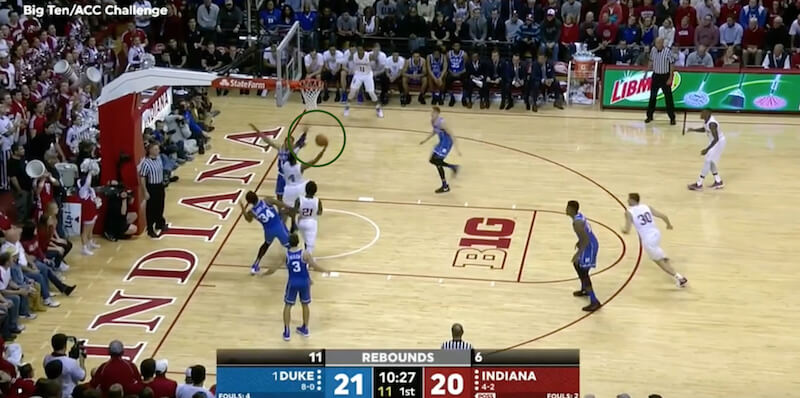 And scoops the ball in with his right hand for the score: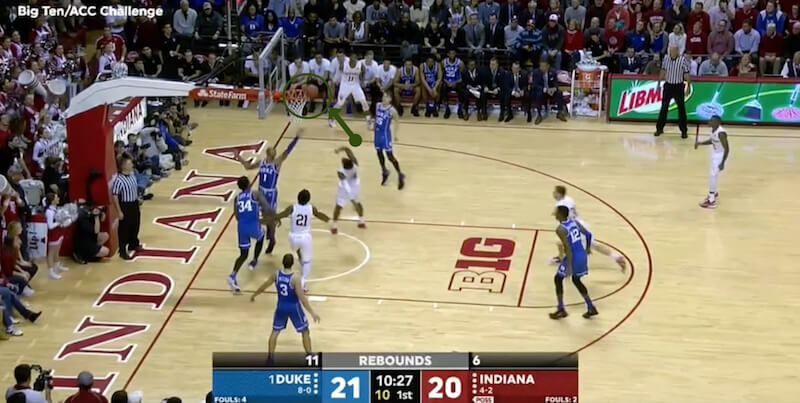 Some high-level maneuvering from Johnson here to work his way past three defenders to the basket for the score.
Video:
Continue to page 2 to see another tough score from Johnson:
Filed to: Duke Blue Devils, Robert Johnson