Film Session: Eastern Michigan
The Hoosiers scored 1.42 points per possession against Eastern Michigan's 2-3 zone on Friday afternoon.
One way the Hoosiers were able to have success? Getting the ball into the middle of the zone and making quick decisions once there.
We'll take a look at four such situations in the latest edition of Film Session:
De'Ron Davis sets a ball screen for Josh Newkirk: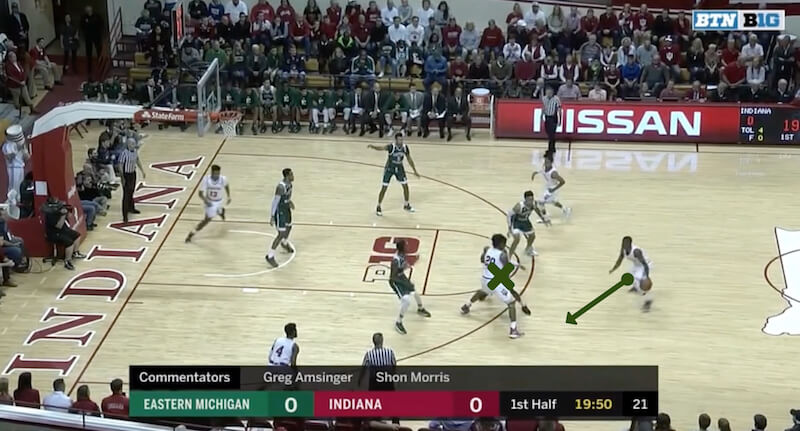 Newkirk passes the ball left to Robert Johnson as Davis cuts to the paint: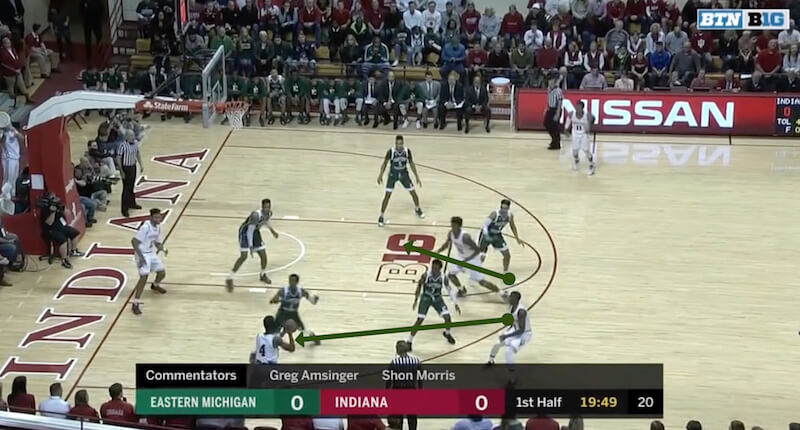 Johnson threads the pass through to Davis as the back line of the defense comes to meet him and the ball. Juwan Morgan lingers behind: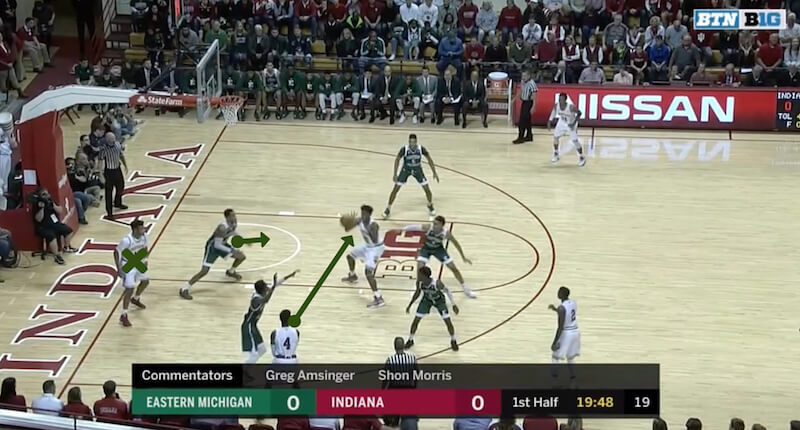 Davis makes the quick pass to Morgan: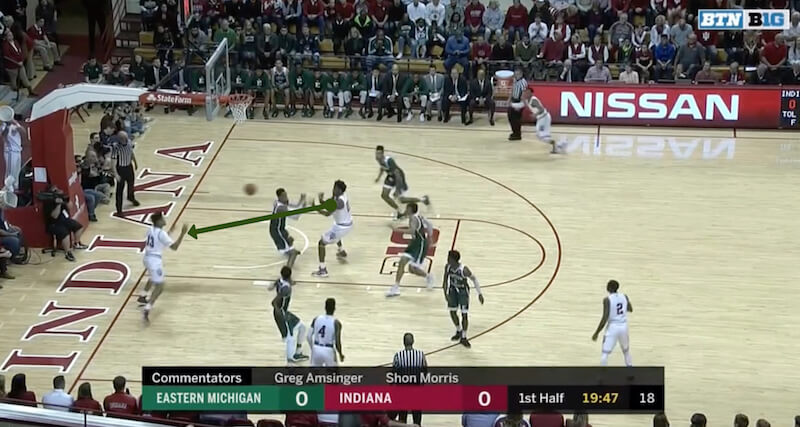 Morgan slams it home and is fouled in the process: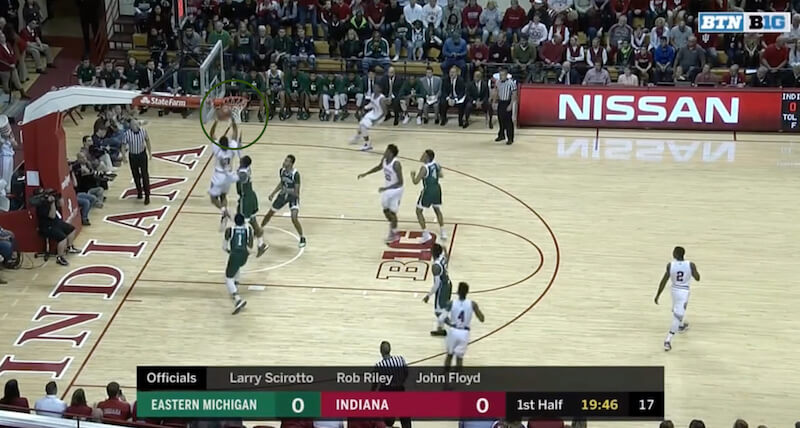 Morgan hit the ensuing free throw to start the Hoosiers out with a 3-0 lead in the contest.
Video:
Continue to page 2 to see IU's zone offense create a 3-pointer for Devonte Green:
Filed to: Eastern Michigan Eagles