Film Session: Eastern Michigan
Johnson has the ball up top and looks for Collin Hartman in the middle of the zone: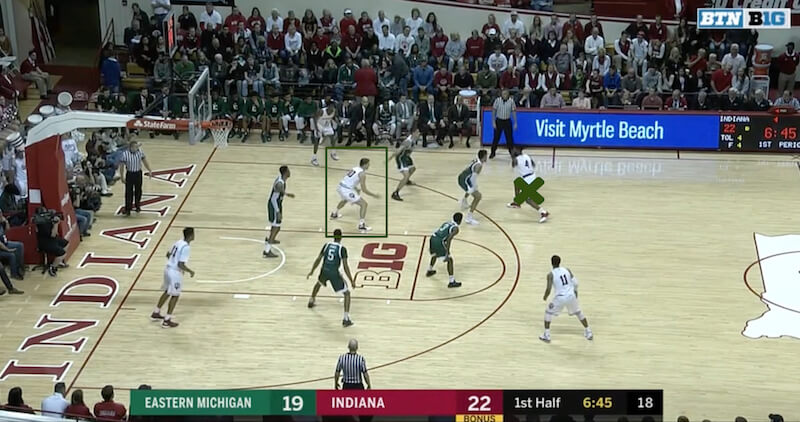 Johnson moves left and is able to bounce pass to Hartman: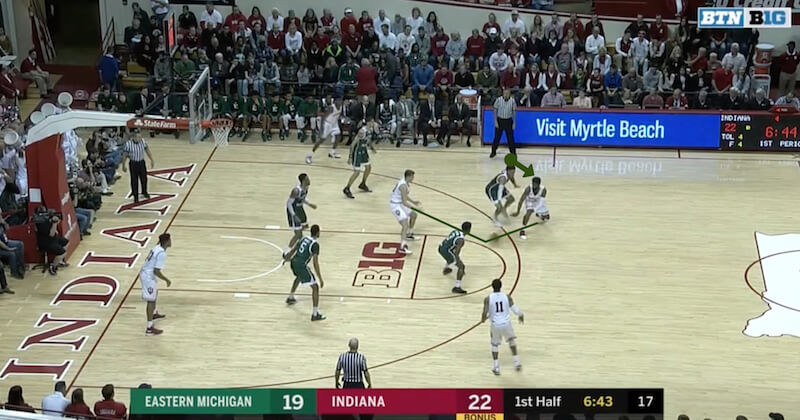 Hartman rotates to his right and spots Green on the left wing. He makes the quick pass: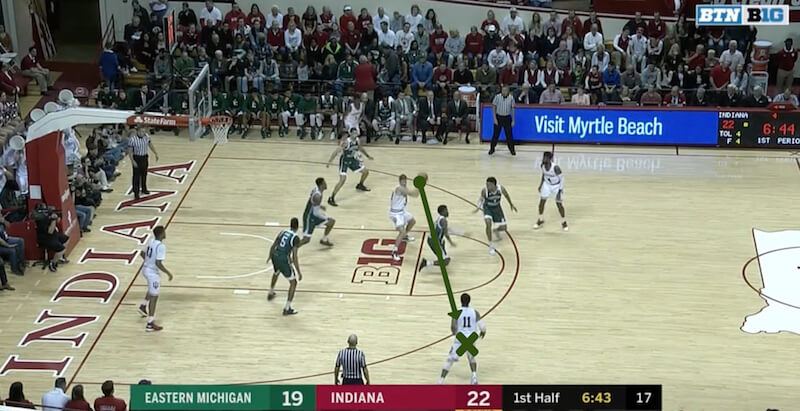 Green catches: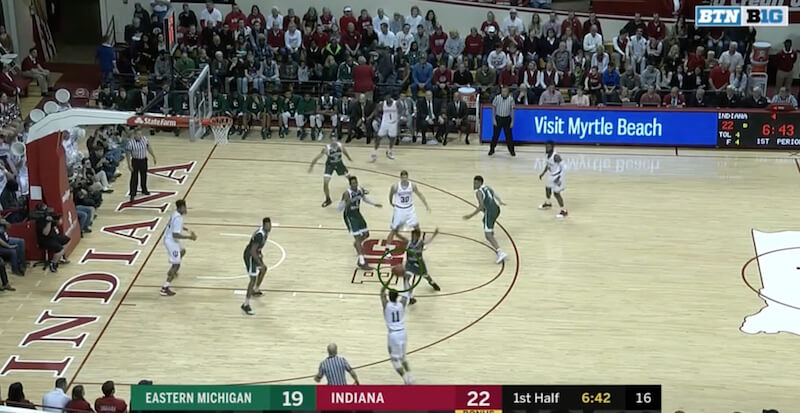 He takes another step left before rising up for the 3-pointer. Eastern Michigan does a good job of closing out on his shot, but it still drops for three points: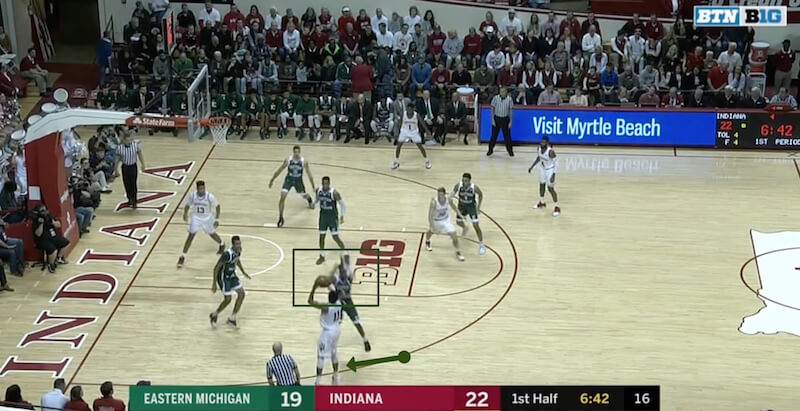 Good quick decisions all around from the Hoosiers here.
Video:
Continue to page 3 to see how IU utilized the middle of the zone to create offense for Davis:
Filed to: Eastern Michigan Eagles