The Minute After: Indiana State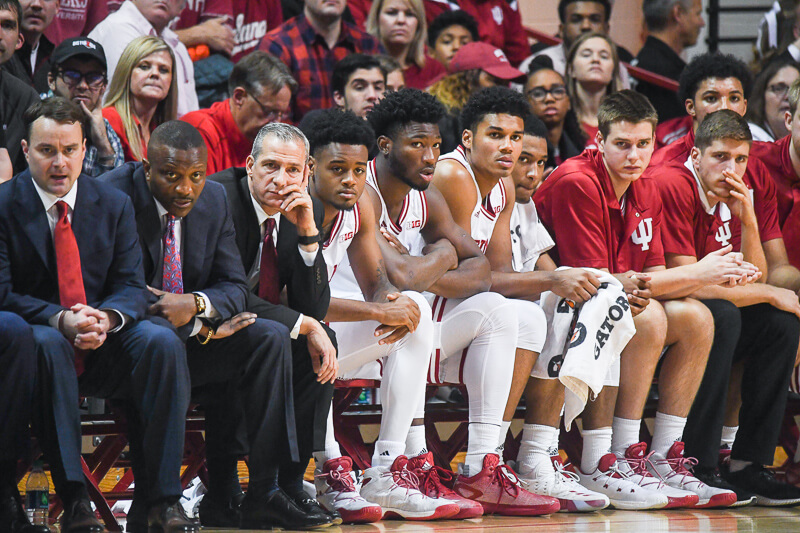 Thoughts on a 90-69 loss to the Sycamores:
Welp.
This was not what anyone was expecting.
The Sycamores came into Simon Skjodt Assembly Hall tonight and blew the doors off the Hoosiers, as the Archie Miller era got off to a rough, embarrassing start. Yes: Indiana State hit some tough shots. Heck, the Sycamores hit some impossible shots. But Indiana's defense — a key area of focus heading into this game for Miller and his program in general — left plenty to be desired.
In the first half, Indiana let shooters loose on the perimeter and Indiana State really made them pay, shooting a blistering 10-of-15 for distance. The Hoosiers made it too easy for them to get into the paint as well. When the dust settled on the first half, the Sycamores entered the locker room with 1.47 points per possession.
Indiana State stayed hot from distance in the second half. By game's end, the Sycamores set an opponent record for made 3s inside Assembly Hall with 17, shooting 65.4 percent from beyond the arc.
There were more stats that raised some eyebrows. A season ago, Indiana had the Big Ten's worst defense. But they never allowed 54 points in a half all season, which the Sycamores tallied at halftime en route to a 21-point lead. While Indiana State made 17 3-pointers, Indiana only had 21 field goals to match. This was Indiana's first home opener loss since 1984. And after posting turnover percentages in each exhibition better than any mark a season ago, tonight was downright terrible in that department. The Hoosiers turned it over on 26.5 percent of their possessions, which the Sycamores turned into more than a third of their points (34). Let an opponent hit 17 3-pointers against you and turn it over on more than a quarter of your possessions ? Not a recipe for success.
Early on, the pace and intensity of this game seemed a little faster, a little quicker, and Indiana failed to match Indiana State's energy. The Hoosiers felt a little frantic and discombobulated on both sides of the ball. And once they got down big by halftime, there were really no signs of life in the second half. Indiana's body language wasn't great, the crowd didn't have much to get into and it all amounted to a final 20 minutes in which Indiana never threatened to seriously get back into this one.
Juwan Morgan (5-of-10), De'Ron Davis (6-0f-7) and Curtis Jones (3-of-6) were the only Hoosiers to make three or more buckets. Indiana's senior guard Robert Johnson and Josh Newkirk went a combined 4-of-15. Devonte Green shot the ball just twice in 25 minutes of action. He missed both.
It's way too early to tell if this is a sign of things to come. But Indiana plays a ranked Seton Hall team on Wednesday. Duke looms two weeks after that. The weirdness of this year's Big Ten season brings Michigan and Iowa to the docket in early December. Cupcakes, these squads are not.
For a team that looks like it's going to struggle to find consistent scoring night in and night out, they must take care of the ball like they did in the exhibitions and figure out Miller's principles on defense.
Or else?
Or else it's going to be a long year.
Filed to: Indiana State Sycamores