Big Ten's top 25 players for 2017-18: 15-11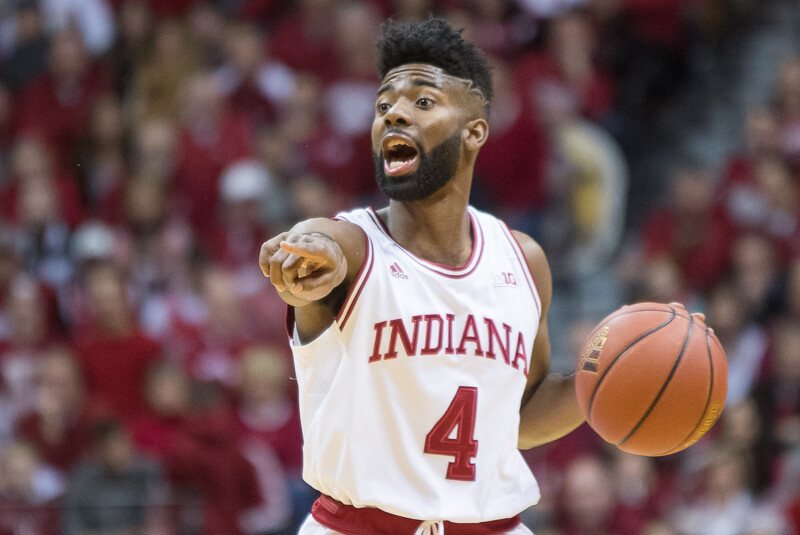 With the official start of practice less than two months away, UMHoops and Inside the Hall have again partnered to bring you a preseason breakdown of the top 25 players in the Big Ten for the 2017-2018 season.
Our selection process involved much deliberation to arrive at a list we hope will provide plenty of reaction and debate. The series will be broken into five parts and our third installment of players 15-11 is available below: (Previously: 25-21, 20-16)
15. Jordan Murphy, Minnesota (6-foot-6, forward, junior)
Murphy quietly put together a strong sophomore season that was a major reason the Gophers made a major leap up in the Big Ten standings. He was fifth in Big Ten games in defensive rebounding percentage (24.9) and first in free throw rate (63.8 percent), two numbers that suggest he belongs in the top 15 to begin the season. Murphy was also ninth in conference games in 2-point field goal percentage at 58.2 and 13th in block percentage. The next step is to add a reliable perimeter game, which he's lacked through two seasons in Minneapolis. Murphy is just a 17.8 percent 3-point shooter (73 career attempts). The combination of Murphy and Reggie Lynch in the frontcourt gives Richard Pitino one of the best combinations in the league.
14. Cassius Winston, Michigan State (6-foot, guard, sophomore)
Winston had the No. 2 assist rate in the country last year, per KenPom, and that came in a largely underwhelming season. If Michigan State makes the leap that many expect, then Winston running the show will be a big reason why. He has weapons all around him in Miles Bridges, Nick Ward, Josh Langford and Jaren Jackson and he just needs to get them the ball. He's proven he can do that, he hasn't proven he can value the basketball. Winston's turnover rate of 26.5 percent (and some mediocre freshman defense) is why he only played 51.5 percent of available minutes for Tom Izzo last season. That number needs to rise as a sophomore and if it does then Winston should be one of the best lead guards in the conference.
13. Robert Johnson, Indiana (6-foot-3, guard, senior)
In a move that some viewed as a surprise, Johnson tested the NBA draft waters last spring, but opted to return for his senior season and the chance to be the primary option in the IU backcourt. It will be the first time in his IU career that Johnson hasn't had to defer to either Yogi Ferrell or James Blackmon Jr. As a junior, he averaged 12.8 points, 4.4 rebounds and 2.5 assists per game. New IU coach Archie Miller has lauded Johnson's work ethic in the offseason, calling him one of the most focused players he's ever been around. Johnson has always been a reliable shooter (39.6 percent for his career on 3s), but he'll need to figure out a way to get to the foul line more and cut down on the turnovers to reach his full potential in his final season.
12. Scottie Lindsey, Northwestern (6-foot-5, guard, senior)
Lindsey was in the conversation for All-Big Ten first team honors before missing four games late in the season due to mononucleosis. He was never truly himself after the illness as he scored in double figures just once in his first five games after returning to the floor. Still, Lindsey was one of the Big Ten's better guards as a junior and should be in the conversation once again as a senior. Lindsey was a strong finisher last season (51.5 percent on 2s) and he's also a career 35.2 percent 3-point shooter. His length makes him one of the Big Ten's better wing defenders and he's also terrific at taking care of the ball (11.7 turnover percentage in league play). The Wildcats were able to reach last season's NCAA tournament for the first time in school history because of Lindsey and Bryant McIntosh, who also returns to Evanston for his senior campaign.
11. Kevin Huerter, Maryland (6-foot-7, guard, sophomore)
Huerter isn't the flashiest player on this list, but the 6-foot-7, 190 pound sophomore does a bit of everything for Maryland. He was one of three freshmen to step into major roles for Maryland last year and he followed that up by making the United States U19 team this summer. Huerter can shoot it from deep (38 percent), but he's also an effective passer who could shoulder a larger playmaking load without Melo Trimble. At this point in his development, Huerter is a better playmaker for others than himself. In the ball screen game last year, he handed out 24 assists but only scored five baskets for himself. He'll need to become more aggressive searching for his own scoring while maintaining his passing and catch and shoot talent on the perimeter.
Filed to: 2017-2018 Big Ten preview, Robert Johnson