A look at Indiana's potential in-state targets for 2018 class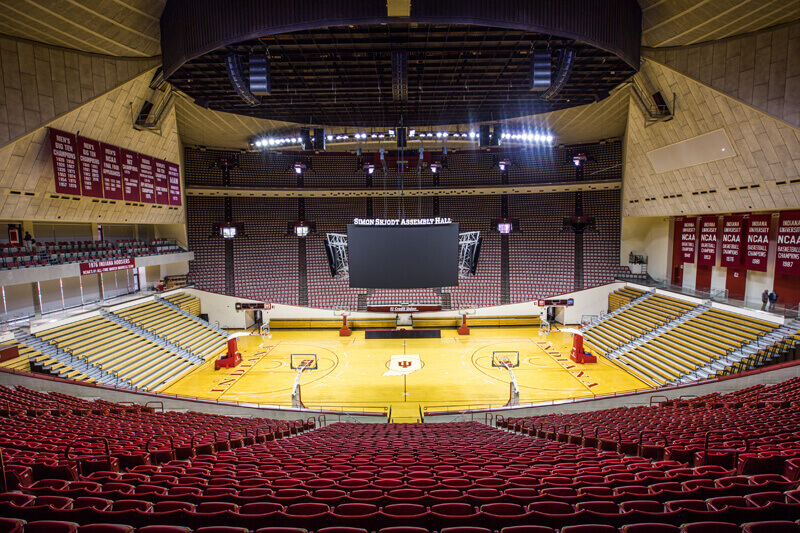 Archie Miller's directive in Monday's press conference was clear: he wants the best players in the state to strongly consider coming to Bloomington.
Miller offered his thoughts on an approach for recruiting in the state as a part of his "third level" for running the IU program:
"The last part of the level, the third level, is the future. And the future is the recruiting," he said. "And we're going to have a great way about us, and the term that we'll use is called inside-out. We have to start inside this state of Indiana, and we have to start moving outside very slowly, because the footprint is there. The inside-out approach means that we have to dedicate ourselves to the high school coaches in this state, the high school talent in this state, the grass-roots programs in this state, and they must feel like they're being dominated by Indiana University. You're not going to get every player; you understand that. But if we want them, we should have a great chance of getting them because of the commitment level that we're putting forth 24 hours a day at home."
With the class of 2018 eligible to begin signing National Letters of Intent in November, Miller and the staff he assembles will need to hit the ground running in April and July, when college coaches can evaluate prospects around the country.
Here's a look at some of the players who could get attention from the new Hoosier staff as recruiting heats back up:
Romeo Langford, New Albany
Langford is a household name in the state and nationally. The five-star guard is the No. 3 player in the country, according to the 247Composite, and has a long list of suitors. He's familiar with Indiana because of the former coaching staff's involvement in his recruitment, but didn't visit Bloomington at all this past season. The good news is that Langford hasn't announced any leaders publicly and doesn't appear to be in any rush to make a decision. Even if the pursuit isn't successful, the new Indiana staff absolutely has to make a run at Langford to gauge his interest.
Robert Phinisee, McCutcheon
Phinisee has been a frequent visitor to Bloomington throughout his prep career and had a scholarship offer from the former coaching staff. The 6-foot point guard is the No. 93 player in the 247Composite and is regarded as a four-star prospect. He's also a Purdue target and given his proximity to that campus, Indiana could make an in-state statement by landing Phinisee in 2018.
Musa Jallow, Bloomington North
The new staff won't have to travel far to find a Big Ten prospect with interest in IU. Jallow plays at nearby Bloomington North and was a frequent visitor for games this past season. He's 6-foot-5 with a reported 6-foot-9 wingspan, which makes him an intriguing defensive prospect. Given Miller's comments regarding the defense he wants to build, it's easy to see why Jallow could become a major priority.
Eric Hunter, Tindley
Hunter helped lead Class A Tindley to the state championship this month and is a four-star propsect according to the 247Composite. He didn't have an offer from the previous IU staff, but if he's open to being recruited to Bloomington, he's certainly a prospect to watch. In Tindley's 51-49 state championship win over Lafayette Central Catholic, Hunter scored just eight points, but averaged over 26 as a junior.
Damezi Anderson, South Bend Riley
Anderson is also ranked in the top 150 of the most recent 247Composite rankings and recently landed a Purdue scholarship offer. He's a 6-foot-6 wing with upside, but Indiana hasn't recruited the South Bend area much under previous staffs.
Filed to: Damezi Anderson, Eric Hunter, Musa Jallow, Robert Phinisee, Romeo Langford