Film Session: Iowa
In Indiana's loss to Iowa on Tuesday night, the Hoosiers often had trouble with the full-court pressure from the Hawkeyes.
Even when Indiana avoided the traps at halfcourt and looked to begin running some offense, the Hoosiers remained a little sped up by the pressure and still turned the ball over. They particularly got themselves into trouble on the baseline.
We'll look at four turnovers due to the press in the latest edition of Film Session:
With Indiana up five nearing the midway point of the second half, Josh Newkirk inbounds the ball to Robert Johnson: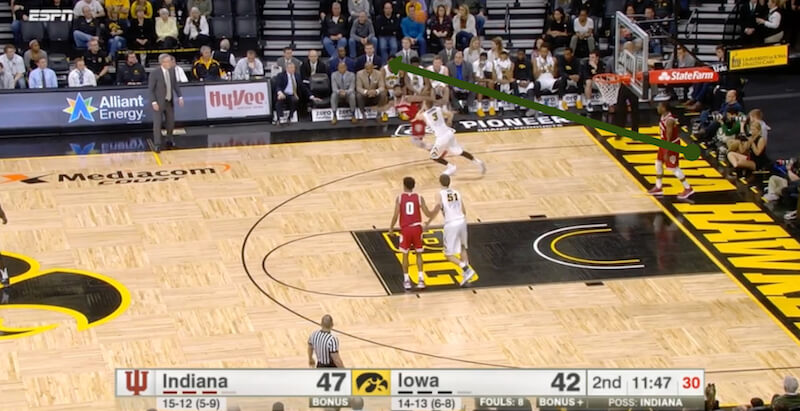 Johnson dribbles it up a bit as he's met at halfcourt. He passes the ball ahead to Freddie McSwain: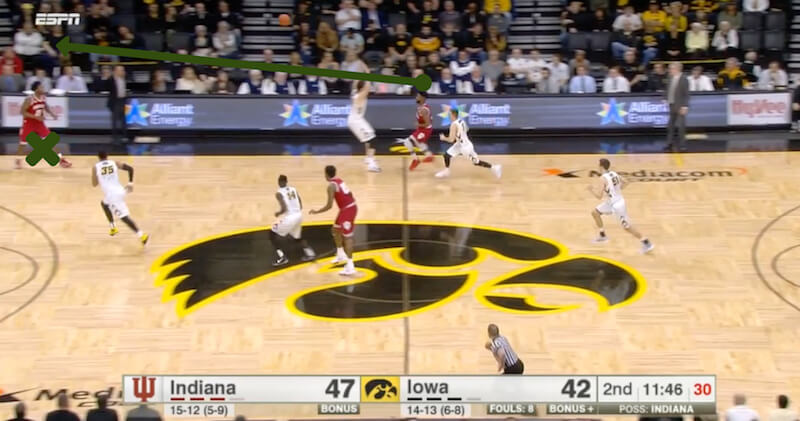 McSwain quickly makes a move to the basket off the right corner on Cordell Pemsl: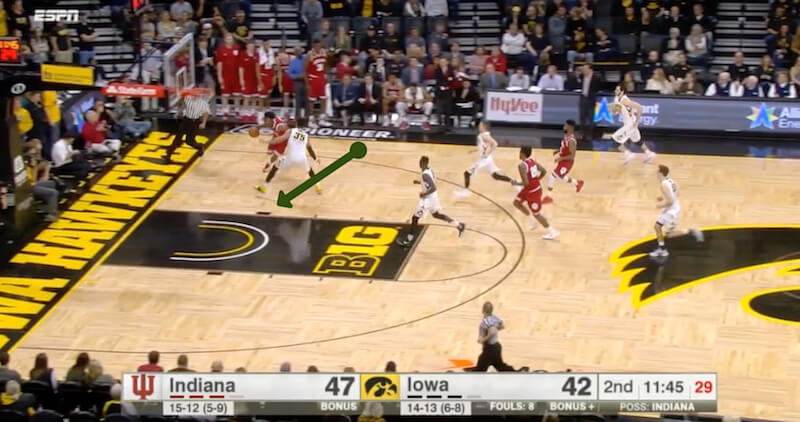 But McSwain starts to get out of control and bodies Pemsl: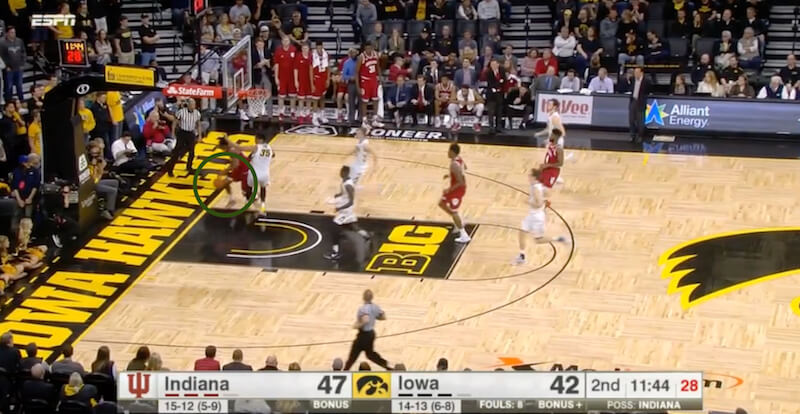 Pemsl falls to the ground as McSwain loses the ball. He's whistled for an offensive foul. Iowa ball: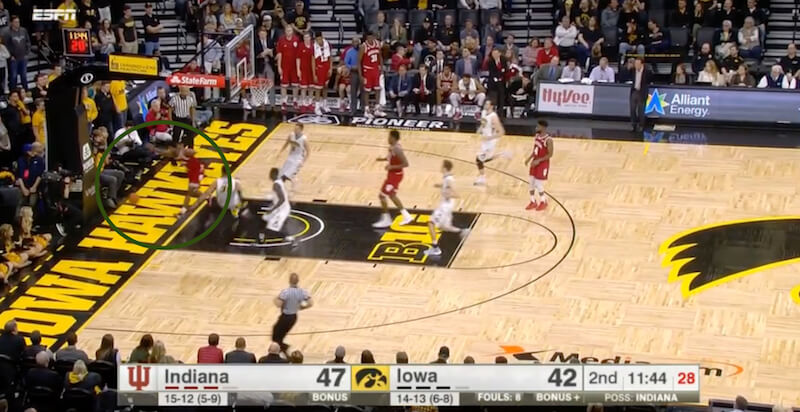 McSwain has shown some promise on offense as a putback rebounder as well as a cutter off the baseline. But he's not a player that's proven he can put the ball on the deck and make a move, which got him into trouble here.
Filed to: Iowa Hawkeyes