Film Session: Purdue
Tied at 57 with 3:49 to go in the contest, Indiana couldn't muster enough scores combined with stops to pull out the win against Purdue on Thursday night.
We'll take a look at three key plays from the final minutes of the game — as well as an earlier strong defensive possession from the Hoosiers — in the latest edition of Film Session.
With 10:08 to go in the second half, Ryan Cline enters the ball into Isaac Haas: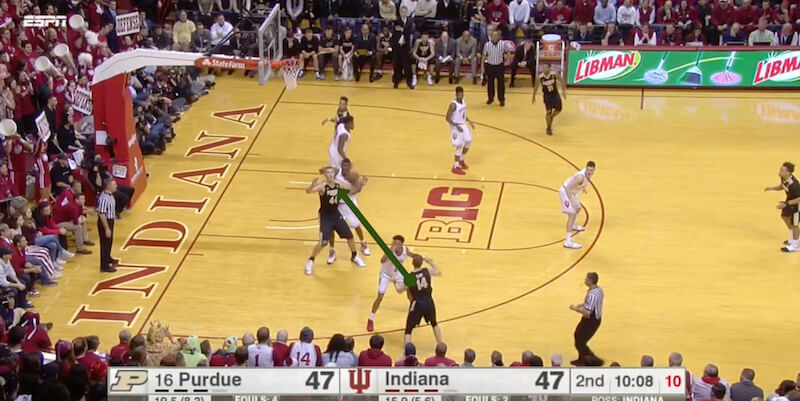 Curtis Jones leaves Cline to double down on Haas. Haas passes it back out to Cline: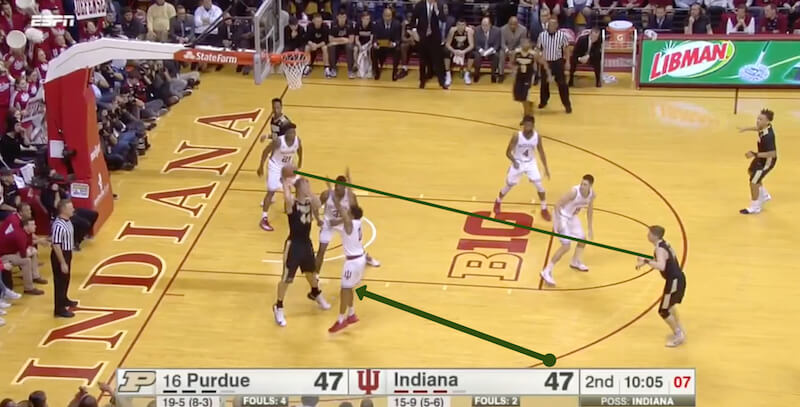 Zach McRoberts rotates over to cover Cline. So he throws a skip pass to PJ Thompson in the right corner: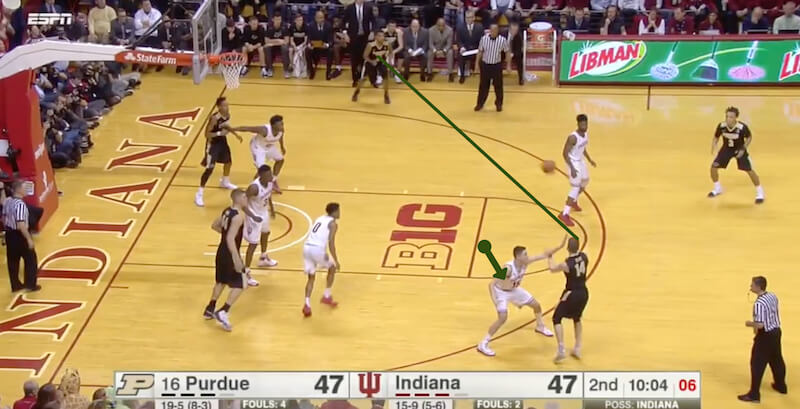 The Hoosiers continue to rotate. Freddie McSwain moves from the low post to the corner to cover Thompson. Curtis Jones moves to the post to mark Vincent Edwards: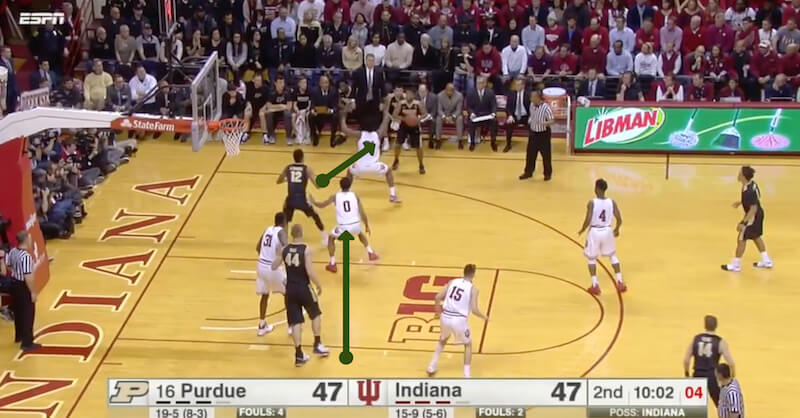 With the shot clock winding down, Thompson decides to dribble into the paint. But he gets a little crossed up in his decision making, which leads to him dragging his foot, resulting in a travel call: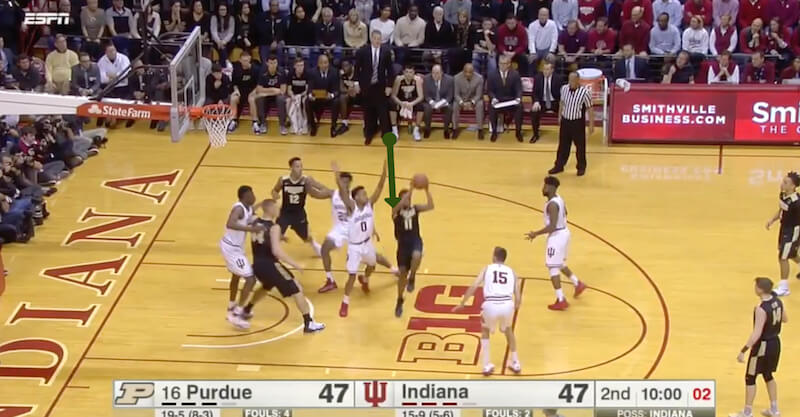 Really nice possession from the Hoosiers here to first ward off Hass and then Purdue's strong 3-point shooting.
Filed to: Purdue Boilermakers