What to Expect: Penn State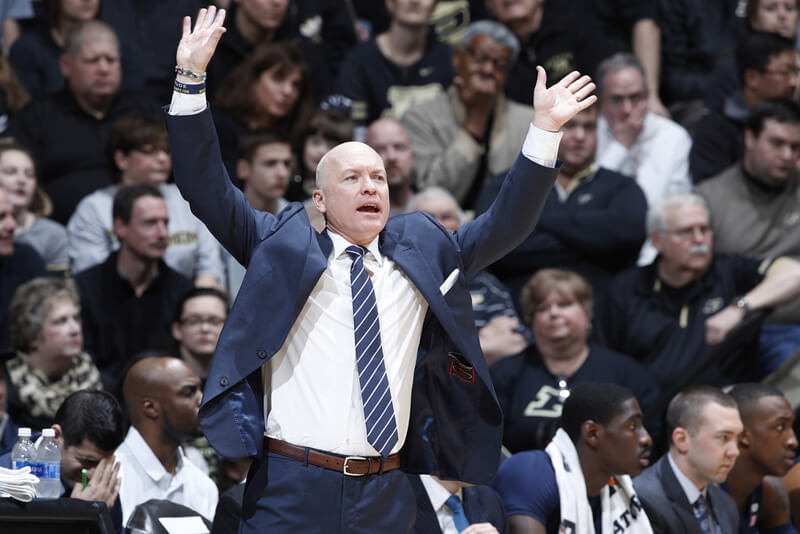 Indiana returns to Bloomington for a critical Wednesday night matchup against Penn State at Simon Skjodt Assembly Hall. The Nittany Lions are 12-10 overall and 4-5 in the Big Ten.
The game will be broadcast on BTN at 6:30 p.m. ET with Dave Revsine and Stephen Bardo on the call:
The phrase "must win game" is often overused. But for Indiana, Wednesday's game against Penn State is as close to a must win game that you're going to find at the midway point of the conference season.
Indiana just lost two road games by a combined 43 points and has a road trip to Wisconsin looming on Sunday. A loss to the Nittany Lions in Bloomington would make a sub-.500 conference record very likely and would also put IU's NCAA tournament chances in peril.
The Hoosiers usually deliver with their backs against the wall under Tom Crean. Will the same scenario play out Wednesday night on Branch McCracken Court?
MEET THE NITTANY LIONS
Indiana controlled the first matchup on Jan. 18 in State College for most of the evening before a late collapse allowed Penn State to tie the game on a pair of Lamar Stevens free throws. James Blackmon Jr. then saved Indiana with a 3-pointer at the buzzer to escape with a 78-75 win.
Since the loss to Indiana, Penn State is 1-2 with blowout losses on the road to Wisconsin and Purdue and a narrow home win over Illinois. Indiana is expected to be without Blackmon Jr. in Wednesday's rematch.
The star of the first matchup for the Nittany Lions was freshman point guard Tony Carr. The Philadelphia native went for a career-high 24 points against Indiana on Jan. 18, including 10-of-11 from the free throw line. Carr is up to 40 percent on 3s in Big Ten play, but is shooting just 36.9 on 2s.
Shep Garner, a 6-foot-2 junior guard, remains the team's leading scorer at 12.4 points per game. His efficiency has been an issue in league play (46.6 eFG%), but Garner is a solid ball screen player who is capable of getting into the lane.
Josh Reaves, a 6-foot-4 sophomore, remains a starter while Payton Banks, a 6-foot-6 junior, comes off the bench. Reaves can be disruptive defensively and has a steal percentage that is 10th in the country. With Blackmon Jr. presumably out, expect Reaves to spend plenty of time on Robert Johnson. Banks is second on the team in scoring at 13.9 points per game and is hitting 39.7 percent from distance in league play. He was just 2-of-8 on 3s against the Hoosiers in State College.
Former Hoosier recruiting target, Lamar Stevens, is a high usage player who starts at the four. Stevens is 6-foot-7, 218 pounds and physical. He's fourth on the team in scoring at 11 points per game and second in rebounding at 5.5 per game. Stevens has really struggled as of late with just 26 points (9-of-42) over his last five games.
Junior Julian Moore is the starter up front but redshirt freshman Mike Watkins is a force when he avoids foul trouble. Unfortunately for Penn State, that hasn't been the case lately and Watkins has just 21 points over his last four games. Watkins is seventh in the Big Ten in offensive rebounding percentage, third in defensive rebounding percentage and fifth in block percentage.
TEMPO FREE PREVIEW

When the offense stalls like it did against Northwestern, the rest of Indiana's problems are really magnified. The Hoosiers have one calling card to win games right now: offense. And when it's not there, as was the case on Sunday, Indiana has nothing to fall back on.
The first meeting between the two teams was won primarily on the strength of IU's offense. Indiana allowed Penn State to score 1.06 points per possession, which was just one of four times the Nittany Lions have eclipsed a point per possession in league play. But it didn't matter because Indiana hit 58.3 percent of its 2 and 36 percent of its 3s. That strong shooting performance, coupled with Blackmon Jr.'s late heroics, was enough for Indiana to squeak by for one of its two wins away from Bloomington this season.
But without Blackmon Jr., winning with offense might be a difficult task for the Hoosiers. The good news is that Penn State is the league's second worst offensive team. But Indiana enters as the Big Ten's worst defensive team and one that is foul prone, which plays into one of Penn State's offensive strengths.
WHAT IT COMES DOWN TO
The Ken Pomeroy projection is Indiana by nine with an 81 percent chance of victory and Sagarin likes the Hoosiers by 10.5. Those numbers, of course, don't account for who isn't playing. And that's relevant, given that IU just had its worst offensive game of the season without Blackmon Jr.
Monday's podcast title stated that Indiana's season is on the brink. When the losses begin to pile up, each game becomes even more important to reverse course and stop the negative momentum. But with Wisconsin and Purdue looming next, Indiana simply can't afford to lose this game.
It's likely to be an interesting atmosphere in Assembly Hall with an early start time, a team that fans are beginning to become disinterested with and a lackluster opponent. Will Indiana be able to prevail in a game it has to have?
(Photo credit: Joe Robbins/Getty Images North America)
Filed to: Penn State Nittany Lions