The Minute After: Northwestern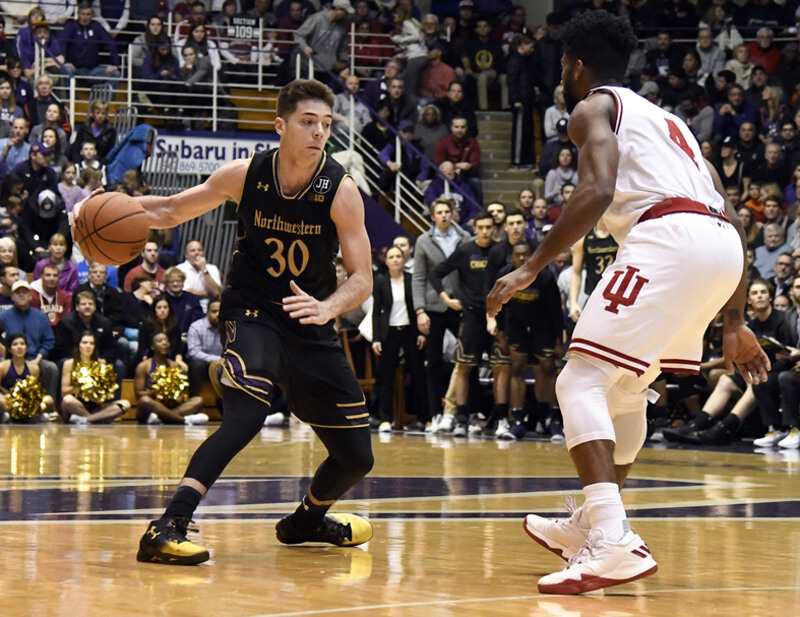 Thoughts on a 68-55 loss to Northwestern:
EVANSTON, Ill. — After its embarrassing loss to Michigan earlier in the week, Indiana started this one much better. The Hoosiers locked in on both ends and jumped out to a 10-1 advantage.
But the lead was short lived.
The Hoosiers fell into its old traps that have limited them in this once promising season — at one point turning the ball over on six straight possessions, at other points allowing straight line drives and open shots — and a nine-point lead turned into a 12-point deficit at half.
"We weren't making enough shots," Tom Crean said of the first half stretch where Indiana lost the lead. " … The key was we let them get a couple of runouts and some confidence."
But it wasn't just the defense and turnovers (20.7 TO%) that limited the Hoosiers tonight. The offense had its worst performance of the season as it mustered just .88 points per possession, shooting an effective field goal percentage of only 39.6 percent. Thomas Bryant scored 23 points (7-of-13) to tie a career high and added 12 rebounds. Indiana worked it inside to him a lot and he often fought through a number of Northwestern bodies to get a shot up. Bryant also added two blocks on the defensive end.
He was about the lone bright spot offensively in the absence of James Blackmon Jr., though Robert Johnson's 4-of-6 mark from distance helped. Josh Newkirk, Josh McRoberts, Devonte Green and a hobbled Juwan Morgan shot just a combined 4-of-22. The Hoosiers also shot just 13-of-22 (59.1 percent) from the free throw line.
Had Indiana had just an average offensive outing at Welsh-Ryan Arena, it could have been a fight to the finish, as Northwestern's offense wasn't otherworldly (1.09 points per possession, 45.5 eFG%). But Indiana could never break through in the second half, as it trailed by double-digits the entire final 20 minutes of the contest. So it goes down as a second straight loss in a rough week for the cream and crimson.
Bryant McIntosh put on a show for the Wildcats and ended the contest with a team-high 21 points (7-of-13), eight assists, four rebounds and a steal in 37 minutes of action.
"I thought he controlled the game," Northwestern coach Chris Collins said after the game.
Scottie Lindsey added 12 points, at one point putting Bryant on roller skates. Vic Law had a rough shooting night (2-of-12) but chipped in with 12 boards — all defensive.
Indiana now sits at 4-5 in conference with the next three contests against Penn State (home), Wisconsin (road) and Purdue (home). Will Blackmon Jr. be back for any of them?
Maybe.
His father told the Marion Chronicle-Tribune before the contest that his son will "be ready to go in the next couple games."
With the way Indiana's offense sputtered in this one, the sooner Blackmon Jr. can get the back in the lineup, the better shot Indiana will have the rest of the way in conference play. But he alone won't be Indiana's savior.
This season's slowly slipping away, and unless Indiana figures things out collectively as a team, the NIT may be their fate.
(Photo credit: David Banks-USA TODAY Sports)
Filed to: Northwestern Wildcats