Anunoby ties up Mike Thorne for a little bit: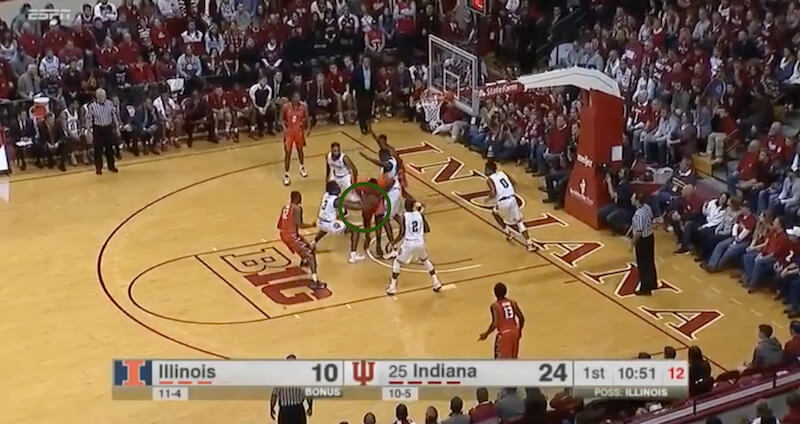 He's able to get the ball to Leron Black, but Anunoby denies his attempt to get to the rim: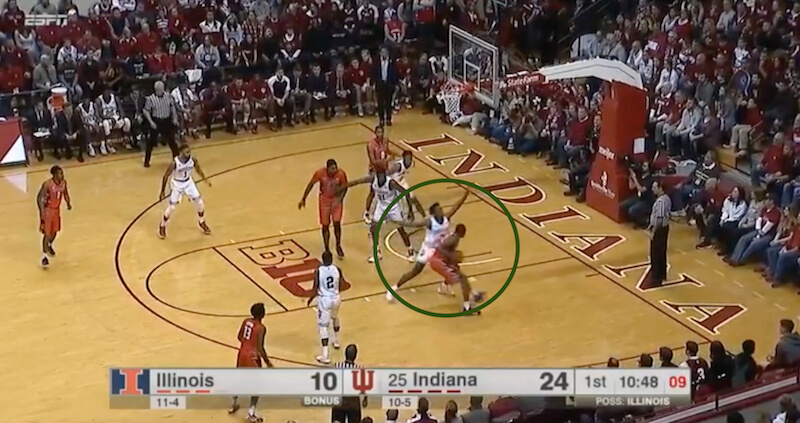 Black passes out to Tracy Abrams and comes out to set a ball screen for him. Anunoby switches onto Abrams: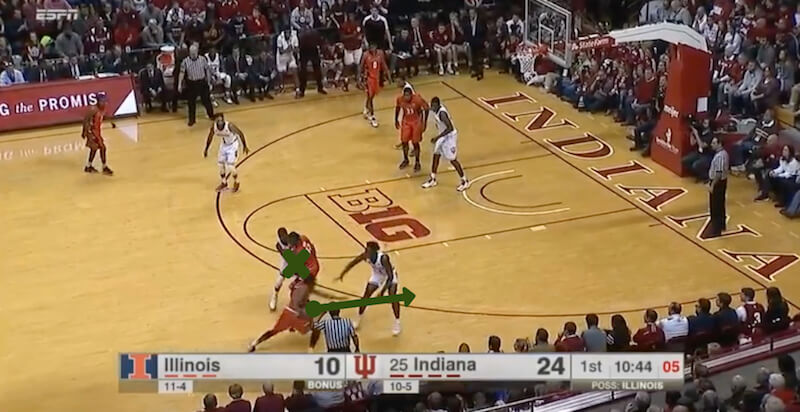 Anunoby stays with Abrams on the drive: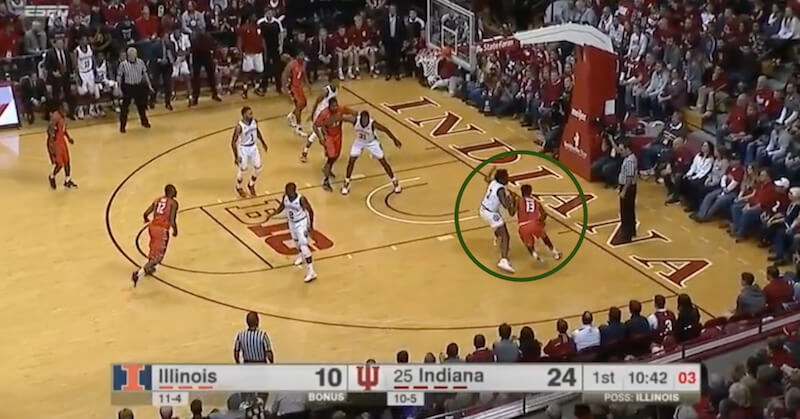 And challenges at the rim: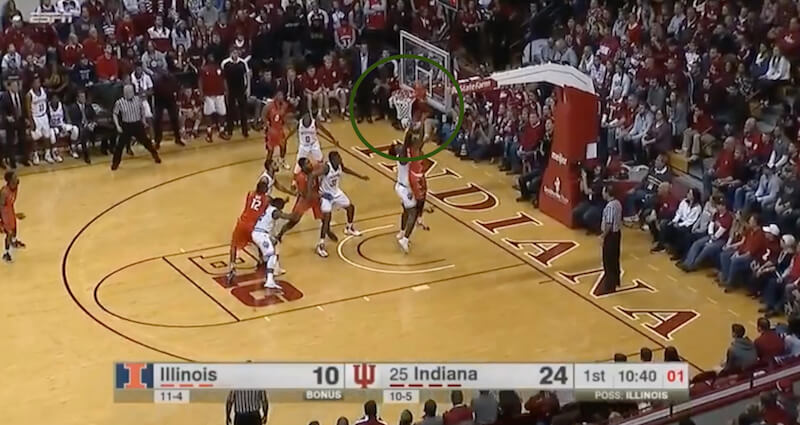 Abrams' shot doesn't get anywhere near the rim and Anunoby catches it on the other side of the hoop as the shot clock expires. IU ball: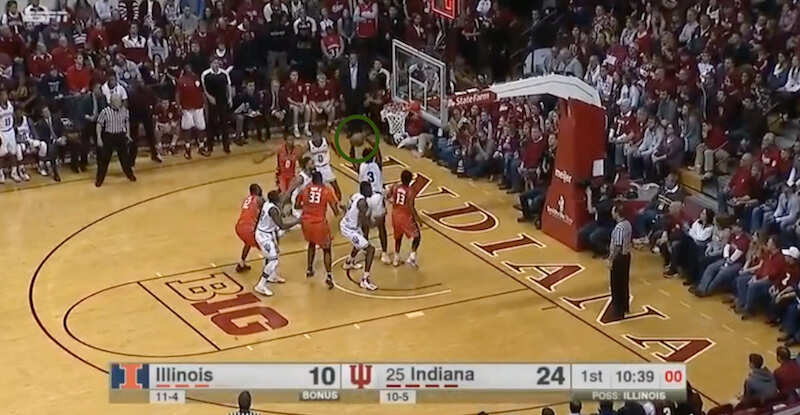 On the other end, Anunoby sets up in the right corner behind Illinois' zone as Johnson has the ball on the left wing: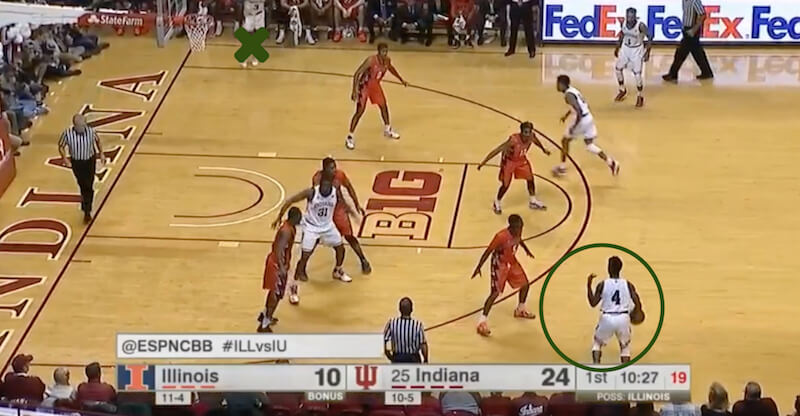 Johnson tosses up the alley-oop as Anunoby moves towards the basket: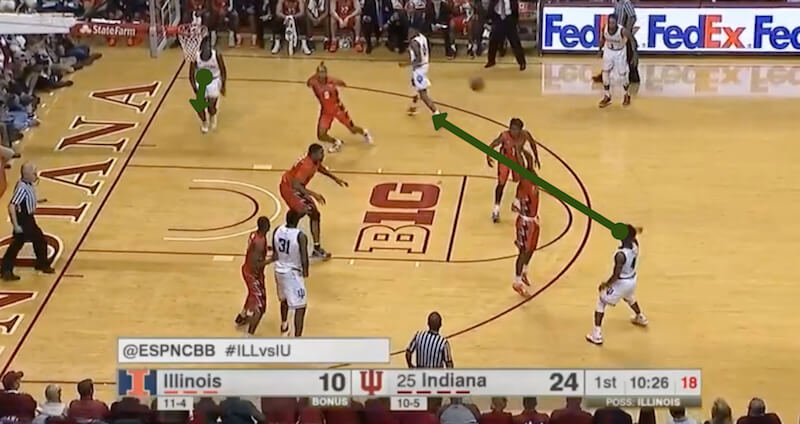 The sophomore slams it home for two points: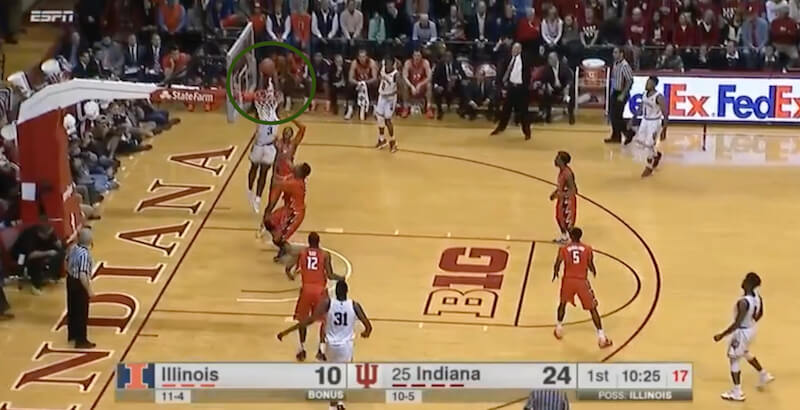 Nice sequence on both ends of the floor from Anunoby.
Video:
Filed to: Illinois Fighting Illini