The Hoosiers put on an offensive clinic early Saturday evening against the Illini. Their 1.42 points per possession was their second highest output of the season and best against a major conference opponent.
In the first half, strong defense helped lead to scores on the other end. In the second half, IU's defense wasn't as good, but its offense continued to hum.
We'll talk a look at two scores from each half in the latest edition of Film Session:
Jalen Coleman-Lands beats James Blackmon Jr. off the dribble: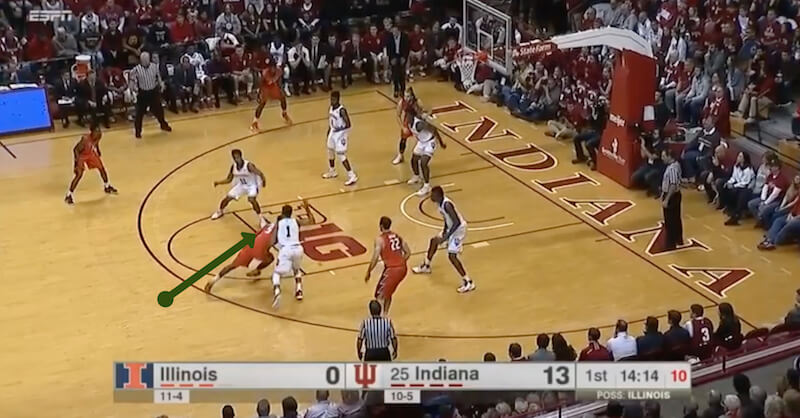 But OG Anunoby is there at the rim and Coleman-Lands' shot hits only the backboard: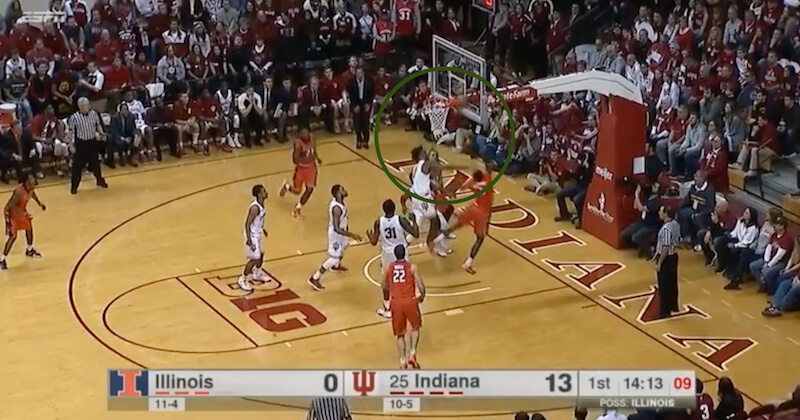 The ball bounces around and lands with Devonte Green: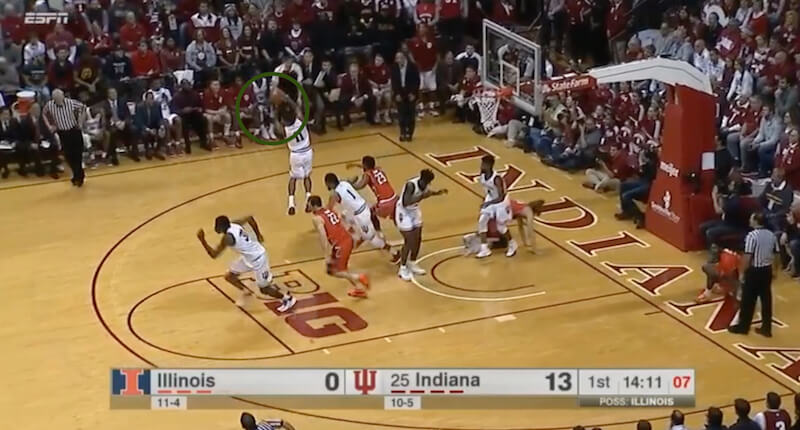 Green dribbles it up on the break and tosses a no-look behind the back pass to Robert Johnson: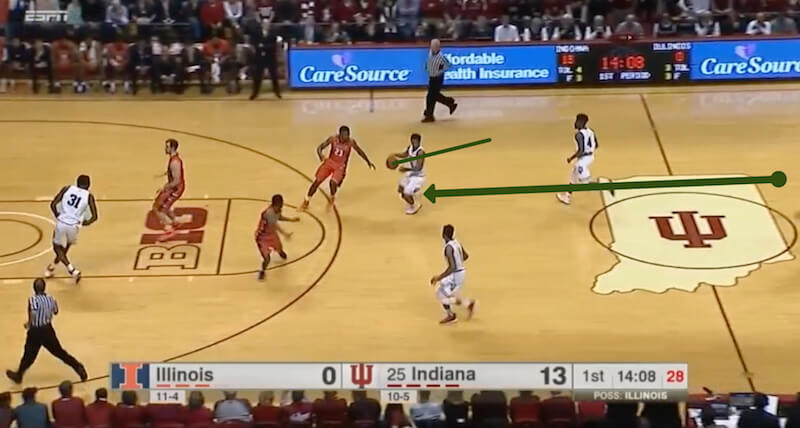 Johnson drives in: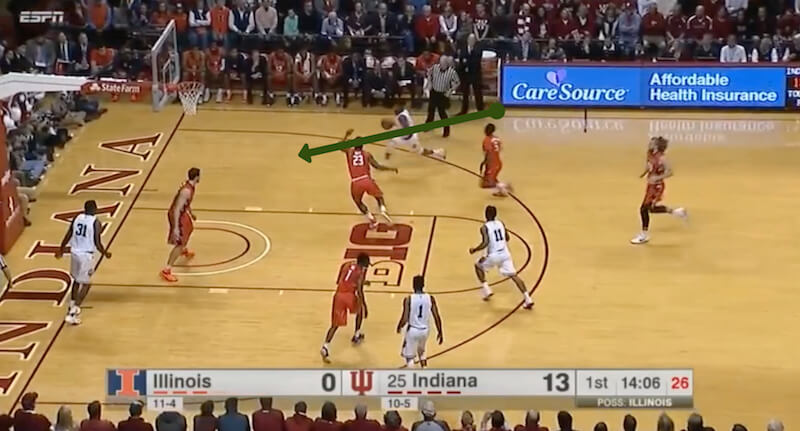 And scores at the rim: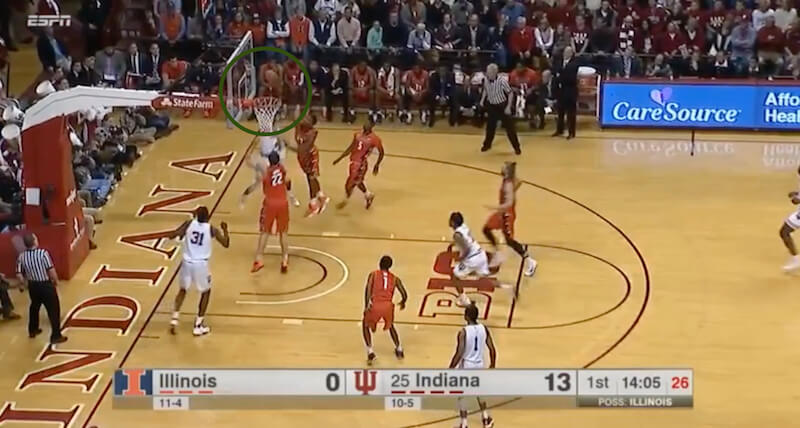 Nifty pass from Green, all set up by Anunoby's denial at the rim.
Video:
Filed to: Illinois Fighting Illini