Film Session: Mississippi Valley State
In Indiana's win over Mississippi Valley State, Zach McRoberts and Curtis Jones were standout performers. McRoberts got the start in place of an injured James Blackmon Jr. and did a little bit of everything for the Hoosiers. Jones scored nine points, dished out five assists and showed he can push the pace for Indiana in transition.
We'll take a look at a few plays involving each in the latest edition of Film Session:
Josh Newkirk calls for McRoberts to set a ball screen near the left wing: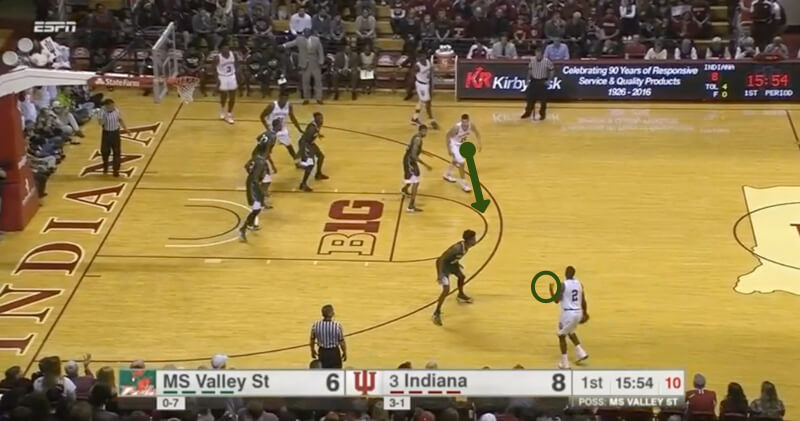 Seeing space to the rim on his left, Newkirk instead drives that way as McRoberts comes over: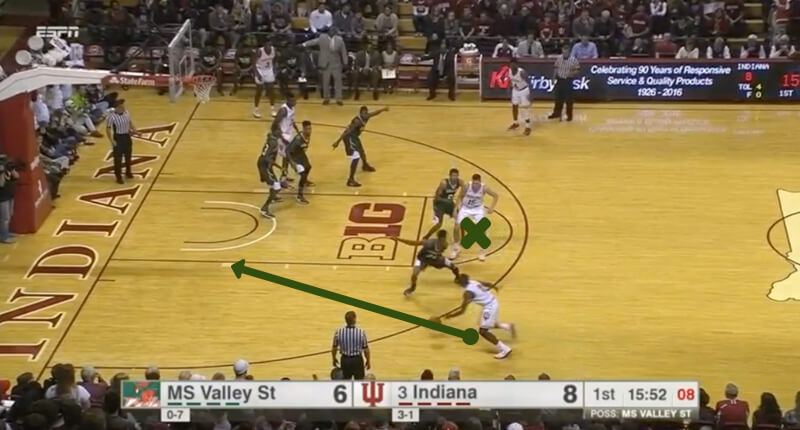 Newkirk gets all the way to the baseline and attracts the defense. He kicks it out to Robert Johnson on the perimeter: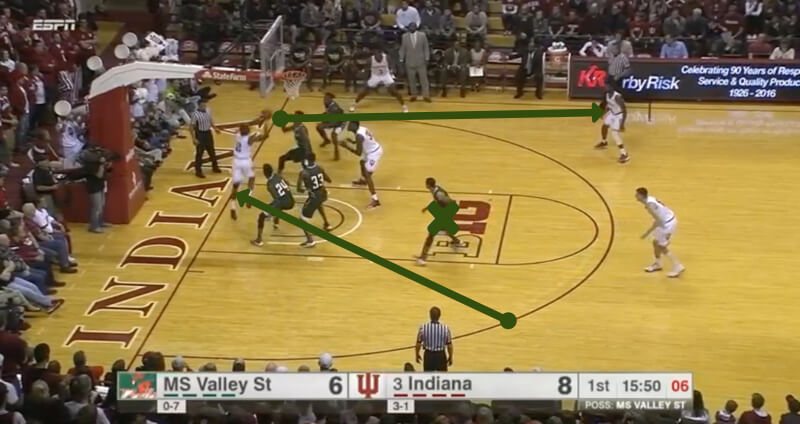 With McRoberts' man rotated over to Johnson and the ball, he begins to move left as he receives the pass from Johnson: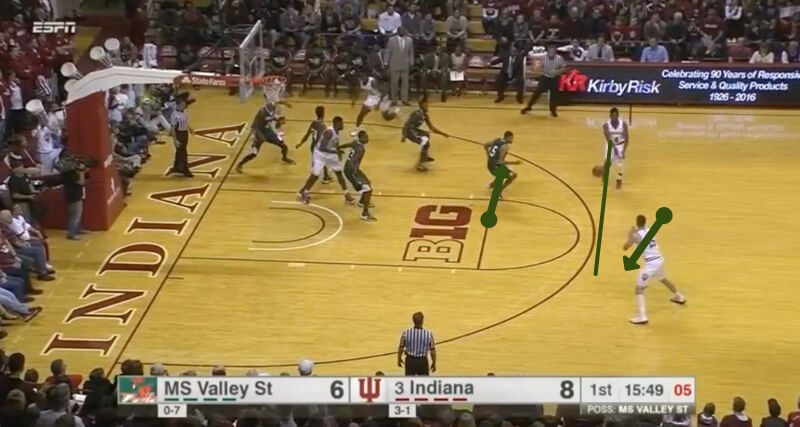 McRoberts confidently steps into the wide open shot and connects on the 3-pointer: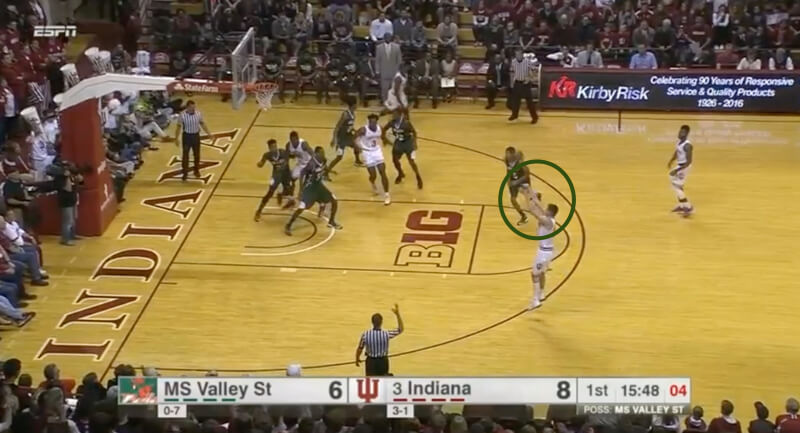 If McRoberts is going to continue to see time in Indiana's rotation, he'll be more valuable if he's a threat to score. He looked capable here, though these were his only three points of the contest in 19 minutes of action.
Video:
Filed to: Curtis Jones, Mississippi Valley State Delta Devils, Zach McRoberts