Film Session: UMass Lowell
While Indiana took care of UMass Lowell with relative ease in its home opener Wednesday night, the Hoosiers were not without some areas of improvement.
On defense, the Hoosiers allowed 1.04 points per possession. While UMass Lowell ran some nice action in spots and simply hit shots over the Hoosiers, there were also plays where Indiana's lack of communication, fundamentals or awareness allowed for open shots for the River Hawks.
We'll take a look at four such plays in the latest edition of Film Session:
The River Hawks bring up the ball on the left side of the court. Thomas Bryant, Robert Johnson and James Blackmon Jr. have three UMass Lowell players coming down their side of the court to mark: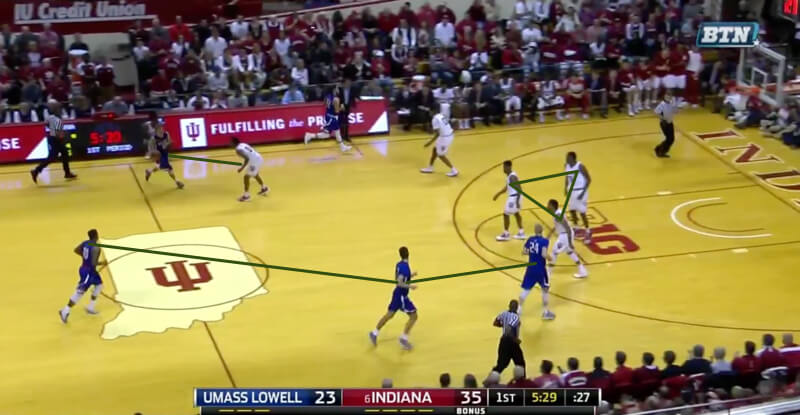 Bryant appears to pick up the ballhandler, but there's no communication whatsoever with Johnson and Blackmon Jr. Tyler Livingston sits behind them on the back side of the defense as neither Hoosier fully commits to a man: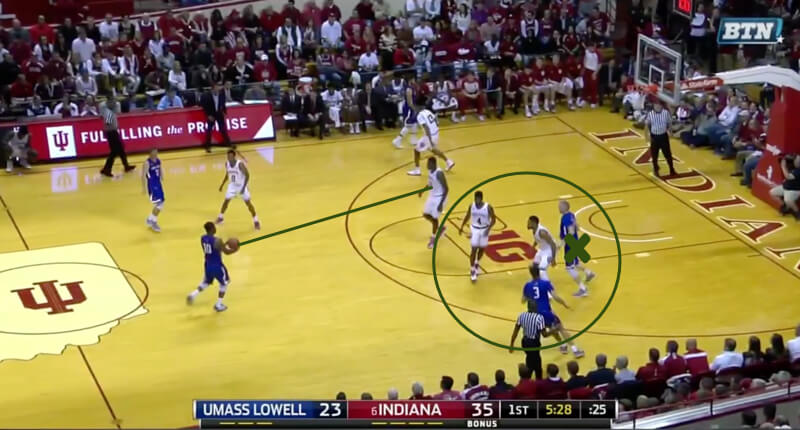 Johnson finally steps up to Stefan Borovoc, but Blackmon Jr. is caught napping and Livingston receives the pass: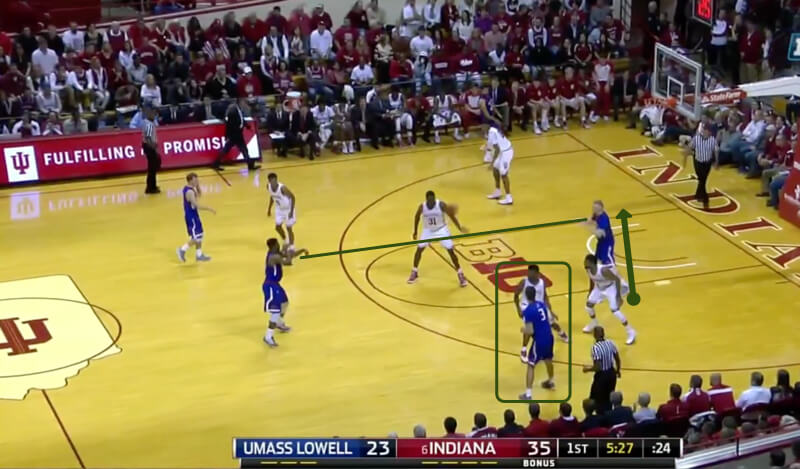 Juwan Morgan gives help from the weak side: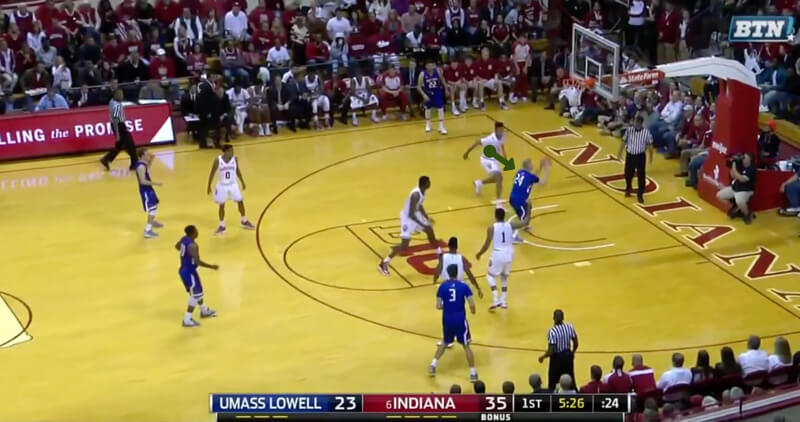 But Livingston is able to score the bucket at the rim: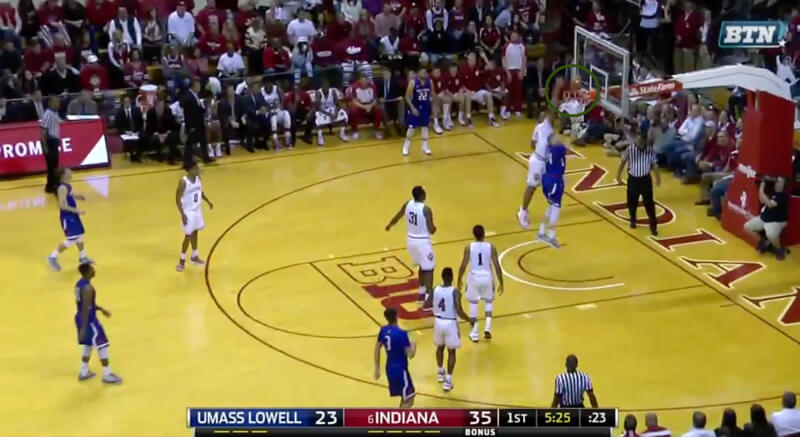 A lack of communication at the beginning of the possession between Blackmon Jr. and Johnson doomed the Hoosiers here.
Video:
Filed to: James Blackmon Jr., UMass Lowell River Hawks