Indiana clamped down on defense early against Bellarmine and it helped propel them to an easy victory on a night the 3-point shots weren't falling.
We'll take a look at the Hoosiers' two forced shot clock violations from the first half, as well as some work from OG Anunoby and Freddie McSwain, in the latest edition of Film Session:
James Blackmon Jr. picks up his man full court: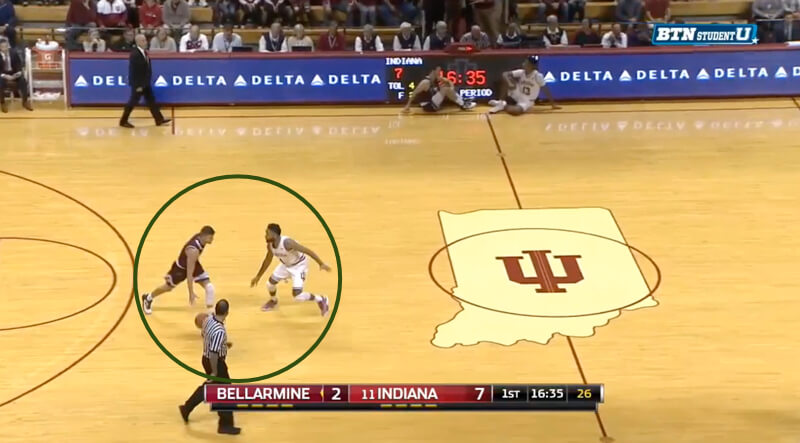 And continues to heavily pressure him once across half court: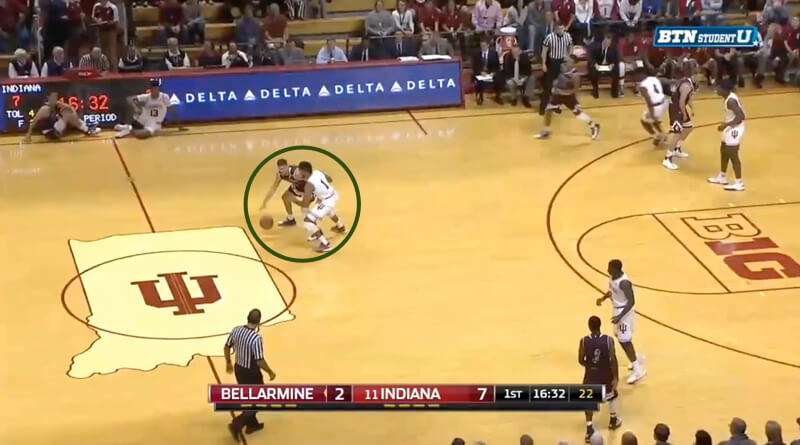 Later in the possession, there's more of the same in terms of perimeter pressure, this time from Josh Newkirk: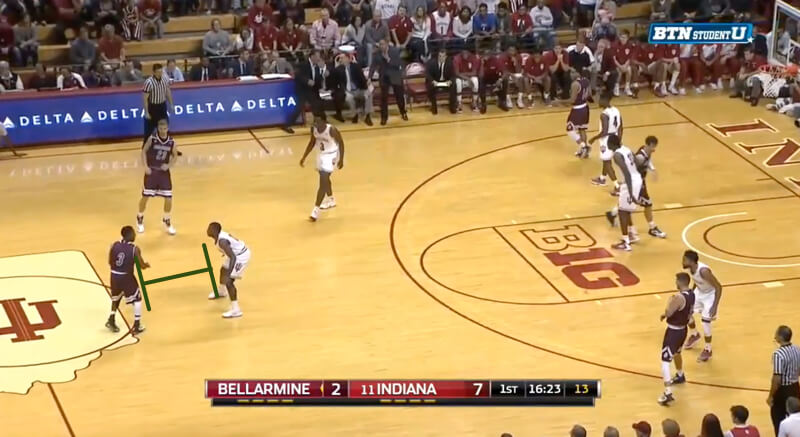 Newkirk continues with it and there's now just 10 seconds left for the Knights to get some offensive action going: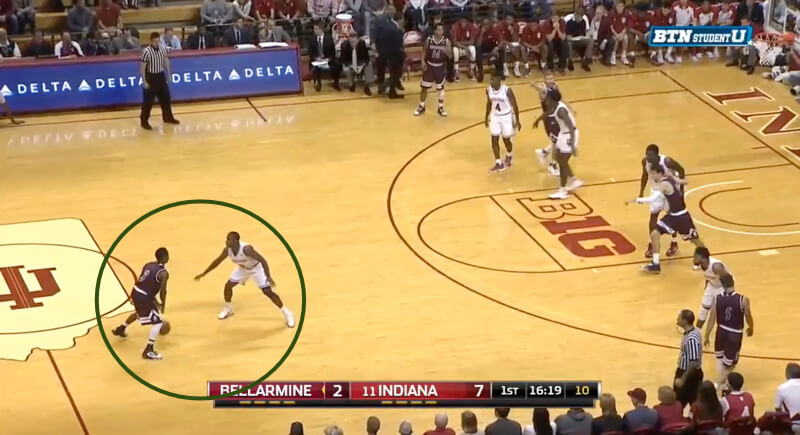 Bryant wards off a shot with four seconds to go: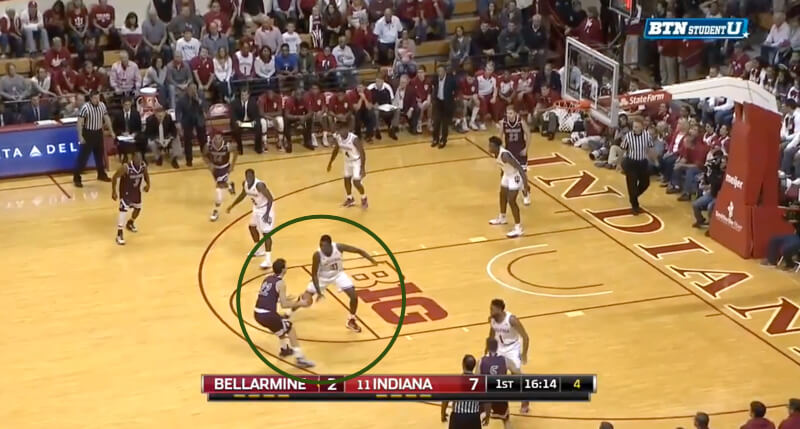 The Knights finally gain an advantage on this pass to Tyler Jenkins: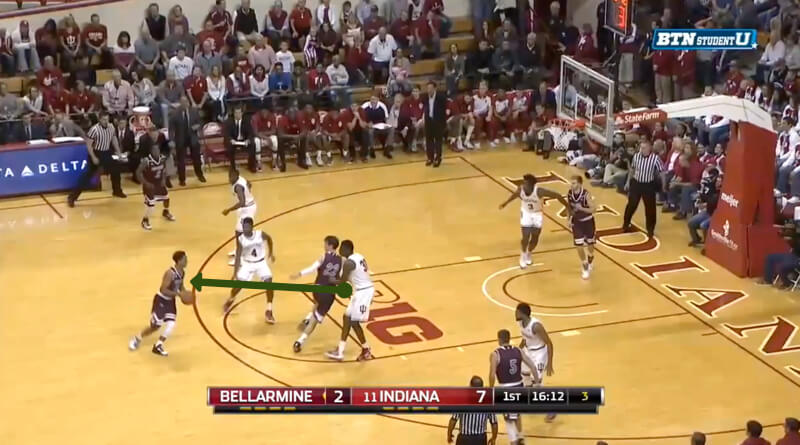 He comes downhill to the hoop, but is pressured by three Hoosiers at the rim. It doesn't matter. His shot leaves his hand after the shot clock buzzer sounded. Indiana ball: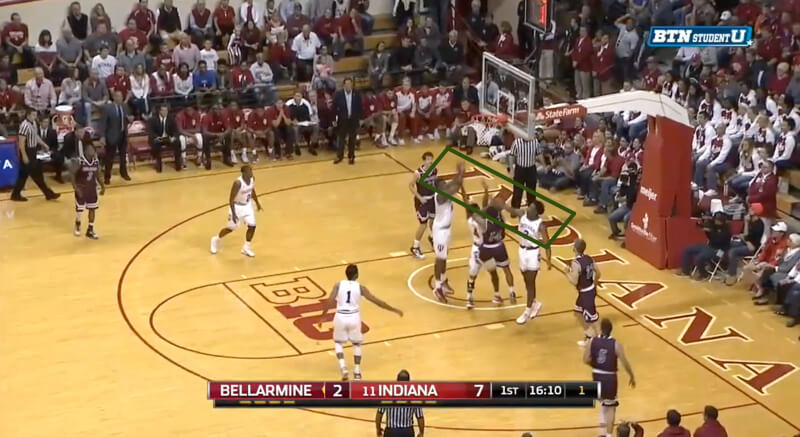 The early pressure from Blackmon Jr. and Newkirk delayed the Knights from getting into action until later in the possession, helping cause the shot clock violation.
Video:
Filed to: Bellarmine Knights, Freddie McSwain, OG Anunoby