Indiana now 25-1 to win 2017 national championship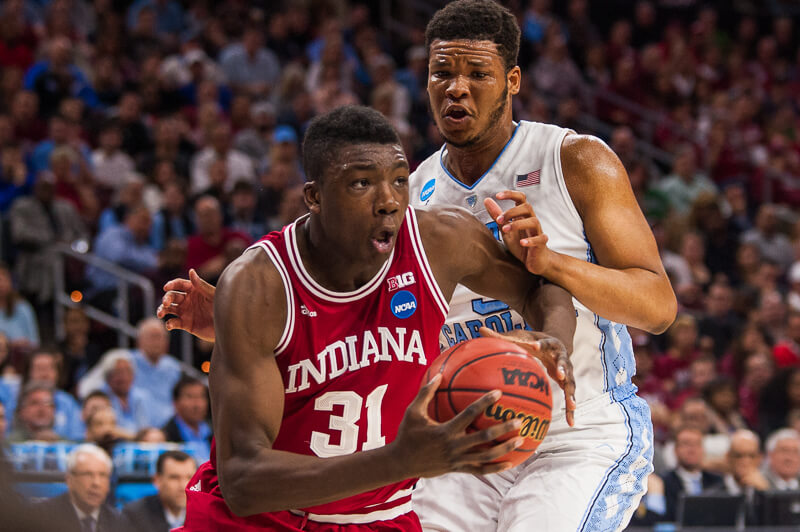 In what will likely be its only release of odds before the 2016-2017 season tips off next month, Bovada has dropped the odds for Indiana to win the 2017 national championship.
The Hoosiers, who were 20-1 in Bovada's last update in April, now sit at 25-1.
Michigan State, another team getting plenty of mention as a potential Big Ten favorite, also saw its odds drop from 12-1 in April to 16-1 currently.
Wisconsin, meanwhile, moved from 25-1 in April to 16-1.
Other Big Ten programs listed include Purdue and Maryland at 50-1, Michigan at 66-1, Iowa at 100-1, Ohio State at 150-1, Illinois at 300-1, Minnesota at 300-1, Nebraska at 300-1 and Penn State at 500-1.
Bovada also released odds for the 2016-2017 Associated Press national player of the year and Indiana's Thomas Bryant is the fifth choice at 9-1.
Ahead of Bryant are Duke's Grayson Allen at 6-1, Washington's Markelle Fultz at 7-1, Cal's Ivan Rabb at 8-1 and Duke's Jayson Tatum at 8-1.
Other Big Ten players on the board for AP national player of the year include Wisconsin's Ethan Happ at 33-1 and Maryland's Melo Trimble, who is also at 33-1.
Filed to: