Report: ESPN keeping half of Big Ten rights package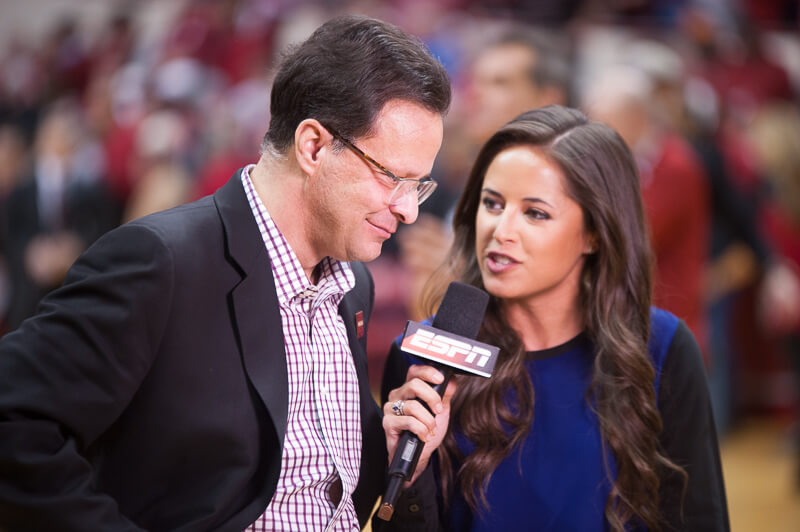 Following months of speculation that the Big Ten would end its relationship with ESPN, the two sides have come to an agreement on a new rights package.
The Big Ten and ESPN have agreed to a six-year deal that will pay the conference $190 million annually, according to a report Monday morning by The Sports Business Journal.
The conference and Fox agreed to a seven-year deal back in April for up to $240 million annually that would put approximately 25 football and 50 men's basketball games on Fox Sports and Fox Sports 1.
The ESPN deal, according to SBJ's report, is for half of the league's media rights. CBS has also agreed to a new deal that will keep the men's basketball conference tournament semifinals and title game on CBS through 2023.
According to SBJ's report, "Fox will have the first pick every year; ESPN will have the second; Fox will have the third, and so on. ESPN will carry Big Ten football games on ABC, ESPN and ESPN2. ESPNU will see far fewer Big Ten games than it has in the past."
When you combine the value of the ESPN and Fox deals, the Big Ten should reap nearly $2.65 billion over the next six years.
(Photo credit: Ben Gabbe/Getty Images North America)
Filed to: Big Ten media rights, ESPN