Indiana announces 2016-2017 Big Ten opponents, single plays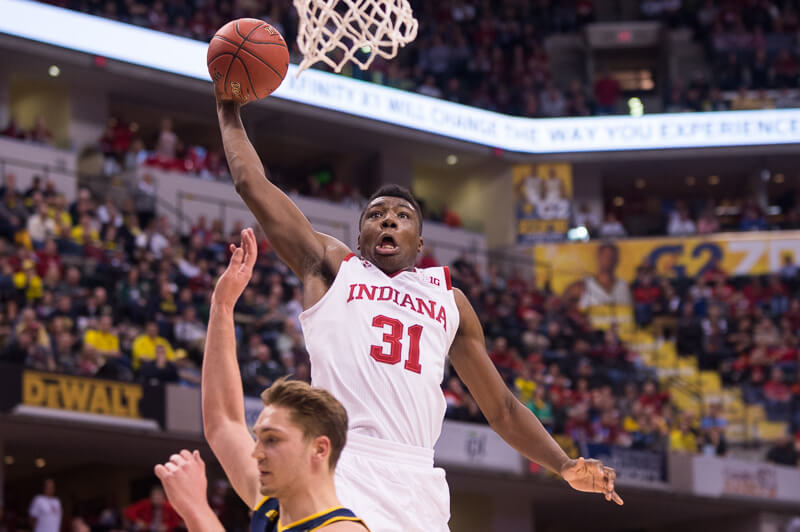 Indiana announced its 2016-17 men's basketball Big Ten schedule this morning.
Indiana will play Michigan, Northwestern, Penn State, Purdue and Wisconsin twice next season.
The Hoosiers will host Illinois, Nebraska, Michigan State and Rutgers for single plays and travel to Iowa, Maryland, Minnesota and Ohio State for single plays.
Dates, tip times and broadcast information for next season's Big Ten schedule will not be released until late summer or the fall.
IU's complete release on the schedule is available below:
The defending Big Ten champion Indiana Hoosiers men's basketball team will welcome nine league members into Assembly Hall during the 2016-17 conference season. Indiana will play home and home matchups with five schools and will play four teams only at home and four others only on the road. Last year, IU finished 17-0 at home, 9-0 in league play and 6-3 on the road in winning its 22nd Big Ten title.

Dates, times and television designations will be announced at a later date, but league play generally begins before New Years Day. The Hoosiers have a been a consensus top-15 pick in most 2016-17 preseason rankings.

IU will have home and home contests with Michigan, Northwestern, Penn State, Purdue and Wisconsin. The Badgers are the only team that IU faced twice in the regular season this past year.

The Hoosiers also will have home dates with Illinois, Michigan State, Nebraska, and Rutgers. Last year, the Hoosiers traveled to Michigan State and Rutgers only and played a home and home series with Illinois and Nebraska.

Indiana will go on the road to take on Iowa, Maryland, Minnesota and Ohio State. Last year, IU hosted Maryland and Ohio State and had a home and home series with Iowa and Minnesota.

IU will open the regular season November 11 against Kansas at Pearl Harbor in the Armed Forces Classic.
The path to a title defense.

Big Ten home and away opponents next season. #iubb pic.twitter.com/Nlf4zaG6OR

— Indiana Basketball (@IndianaMBB) June 20, 2016
Filed to: 2016-2017 schedule