Reports: Big Ten, Fox closing in on media rights deal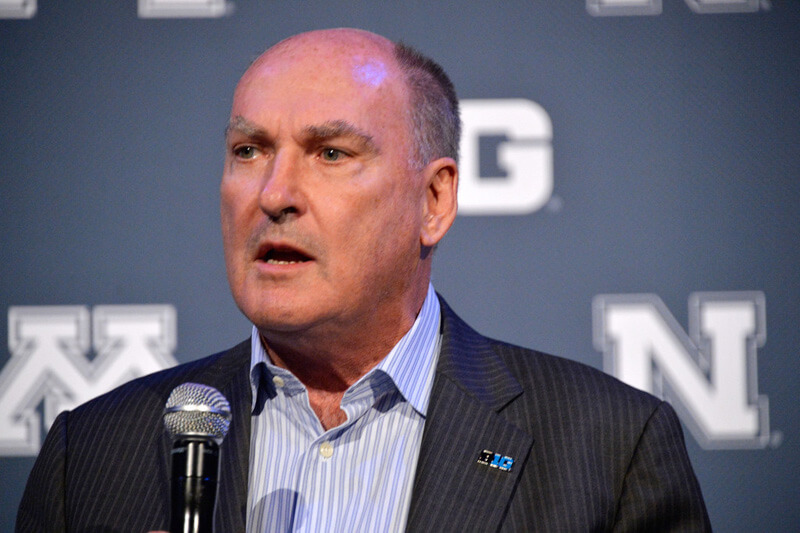 The Big Ten may have found a new home for 25 of its football games and 50 of its men's basketball games beginning in the fall of 2017.
According to reports by Sports Business Daily and The Chicago Tribune, the Big Ten, led by commissioner Jim Delany, and Fox are close to an agreement for a six-year media rights deal that could pay up to $250 million annually.
The deal would put the approximately 25 football and 50 men's basketball games on Fox Sports and Fox Sports 1, per reports.
Here are some of the particulars, according to Sports Business Daily:
The Fox deal essentially is half of the package of games that had been with ESPN (as part of a 10-year, $1B deal that expires next spring) and CBS (as part of a 6-year, $72M basketball-only deal that also expires next spring). The Big Ten will return to the market to solicit bids on the second half of the package. The conference has the flexibility to allow for another network or two to pick up that half. ESPN will be one of several TV networks engaged for the second half of the Big Ten's package, along with the usual suspects of CBS, NBC and Turner.
The Fox Entertainment Group owns a controlling interest in the conference's TV network, BTN.
ESPN had first negotiation rights to renew the deal that expires next spring – according to the Tribune's report – but apparently came up well short of what the new deal from Fox will pay.
The Tribune speculated that, with the new deal, each Big Ten conference member (with the exception of Rutgers and Maryand) could be paid in the neighborhood of $40 to $45 million annually under the new deal.
(Photo credit: Ben Gabbe/Getty Images North America)
Filed to: Big Ten media rights