Site News: We're hiring an intern for the 2016-17 season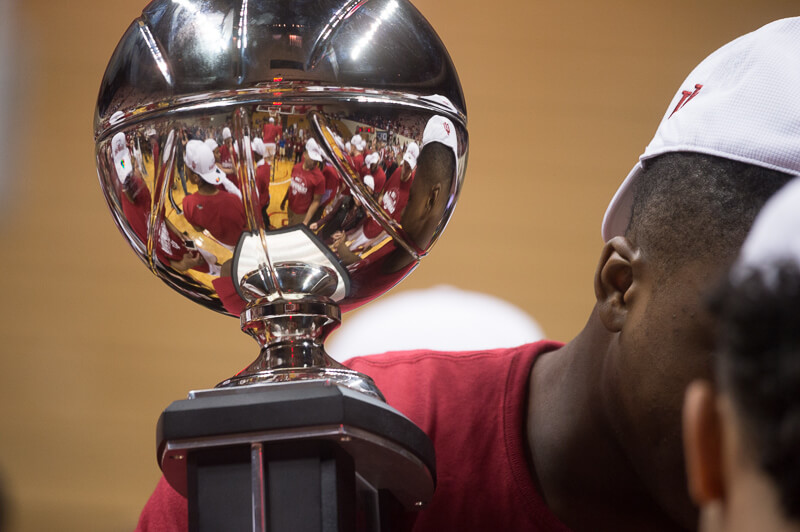 Andrew Vailliencourt just completed his first season as a contributor at Inside the Hall and in the fall, will be moving on to an internship at Sports Illustrated.
His departure and some changes in the current needs for the site have brought about some changes as to how we'll be looking at the position that he, Jordan Littman, Justin Albers and Zach Osterman held before him.
We've excited to partner with The Assembly Call for a new internship position that will provide a well-rounded experience for a current IU media student to work with both sites and gain experience in a variety of areas.
While the position is not full-time, it is a tremendous opportunity for a student to gain experience covering a major college basketball program in a variety of capacities and also earn compensation.
In partnership with the Assembly Call, we've broken down the responsibilities of the position below by site:
For Inside the Hall
– Attending media availability sessions, all home games and potentially some road games. The primary responsibility here will be video, but there will also be opportunities to do some writing depending on the situation and the candidate's experience.
– There will be a need in some instances for game recaps/notebooks, previews and potentially other features throughout the season.
For The Assembly Call
– Link roundups for the Assembly Call website for all road games.
– Special writing assignments for 50 Greatest Hoosiers series and other IU tradition content.
– Ongoing help compiling our anthology book.
– Opportunities for additional broadcasting where desired, on our student-run show and even on postgame show.
Requirements
– A passion to cover college basketball.
– Writing and interviewing experience covering sports.
– Working knowledge of Indiana basketball and the college basketball landscape.
– Dress and act professionally.
– Ability to be on time and meet deadlines.
– Schedule amenable to job demands (media sessions, games).
– An IU student that lives in the Bloomington area.
– Basic knowledge of using WordPress, YouTube and social media.
– Basic video editing skills or an interest in learning more about it.
How do I apply?
Send us an email at [email protected] with your resume, at least two samples of your work (writing, audio, video) and anything else that we need to know about you and your interest in the position. There is no firm deadline to apply, but we will begin reviewing applicants immediately and work towards making a hire in the coming months.
Filed to: