Film Session: North Carolina
In Indiana's season-ending Sweet 16 loss, North Carolina got hot from distance early. Couple the Tar Heels' 3-point barrage with their typically stellar work in the post and on the offensive boards, and it was too much for the Hoosiers to overcome.
We'll take a look at how UNC got it going in the first half in the latest edition of Film Session:
Justin Jackson makes a move on Nick Zeisloft off the perimeter. Troy Williams sinks in off Marcus Paige: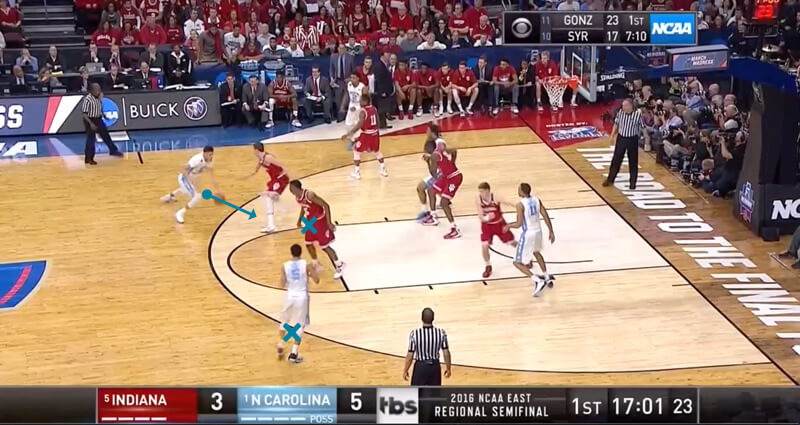 As Williams tries for the steal, Jackson spins left. Paige is now open on the right wing: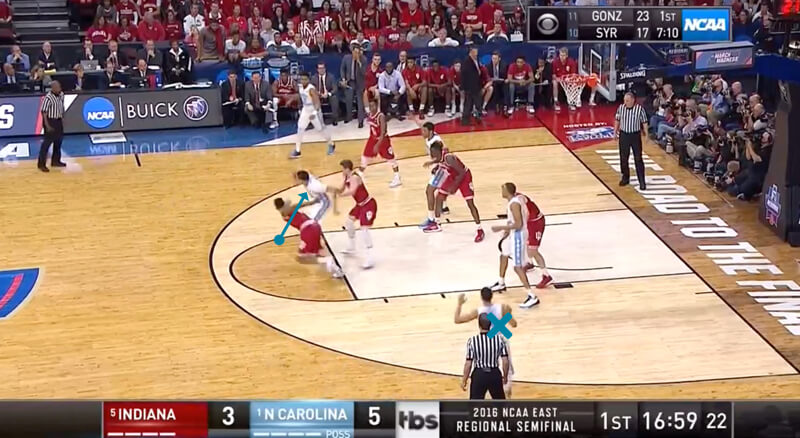 On the spin, Jackson finds Paige and makes a great pass in one motion to him: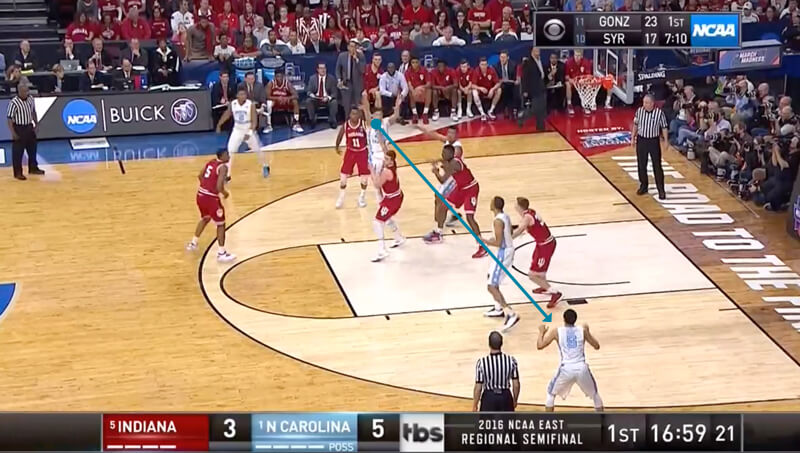 Collin Hartman closes out, but Paige is able to rise up and hit the 3-pointer: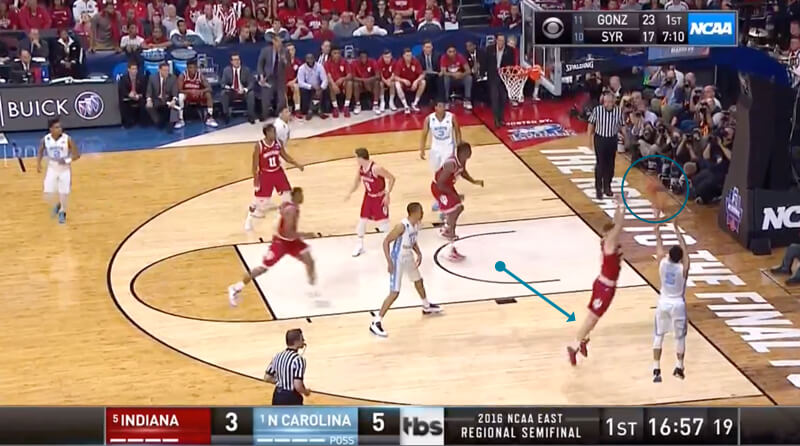 Williams' gamble cost the Hoosiers here. This was Paige's second early 3-pointer of the contest and he started to really get it going from here.
Video:
Filed to: North Carolina Tar Heels