Film Session: North Carolina
Paige enters the ball to Isaiah Hicks on the left block: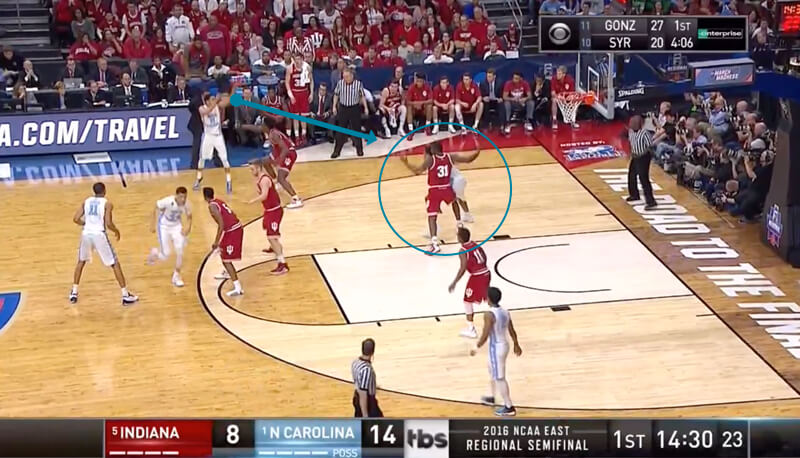 Hicks backs Thomas Bryant down: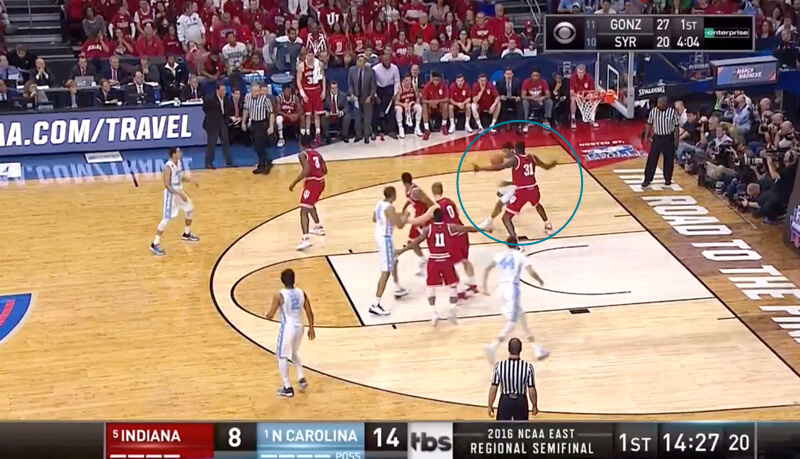 He turns over his right shoulder and scores over Bryant: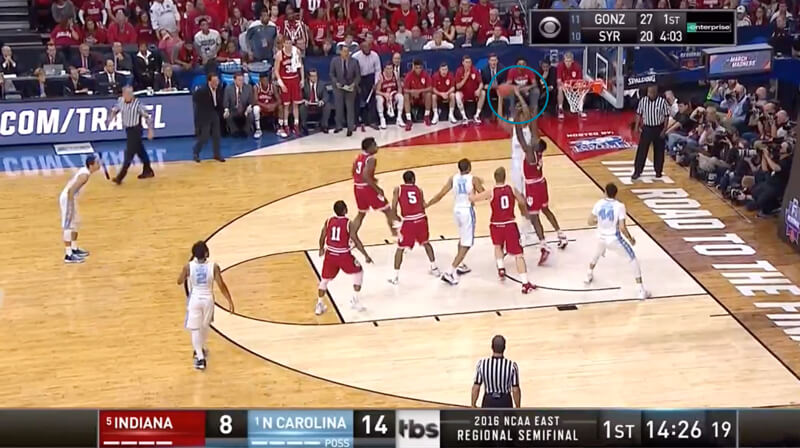 This was Hicks' only bucket of the game, but speaks to the versatility of UNC's frontcourt. A reserve was able to come in and put a move on Bryant. The Hoosiers went to Bryant like this all season long, but here it was UNC doing it to Bryant.
Video:
Filed to: North Carolina Tar Heels