Film Session: Kentucky
The Kentucky Wildcats entered Saturday evening's round of 32 matchup with the nation's most efficient offense. By game's end, they fell back to No. 2, as the Hoosiers held their high-powered attack to just .94 points per possession.
We'll take a look at a number of strong defensive possessions for the Hoosiers in the latest edition of Film Session:
Marcus Lee sets a ball screen for Tyler Ulis and Max Bielfeldt hedges out on Ulis: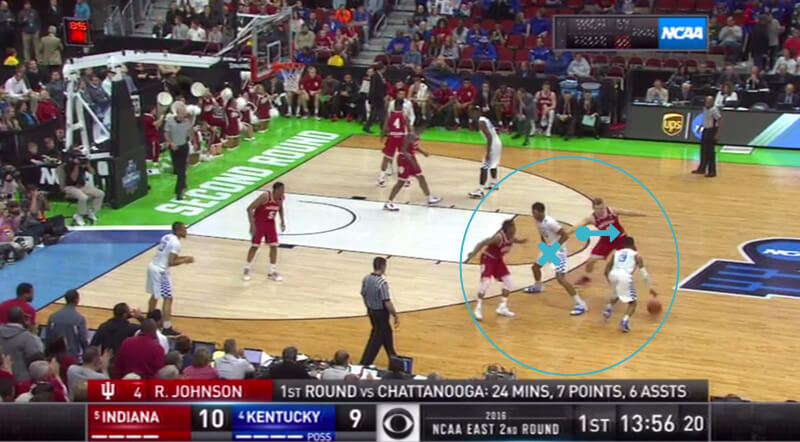 As Bielfeldt recovers back to Lee, Troy Williams hangs on the left block to help out a bit on Lee. Ulis dribbles left: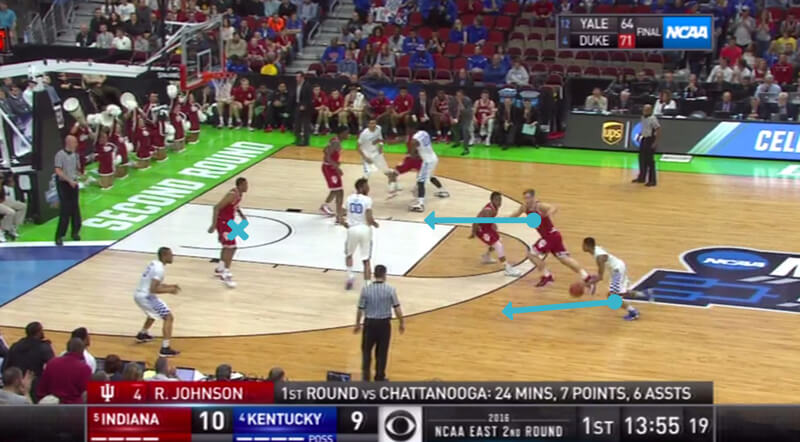 He makes the pass to Isaiah Briscoe and he has room left as Williams comes to close out: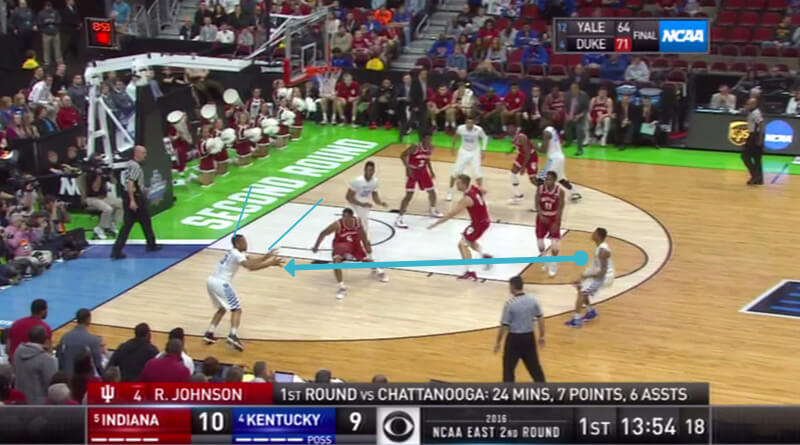 Briscoe takes the drive left: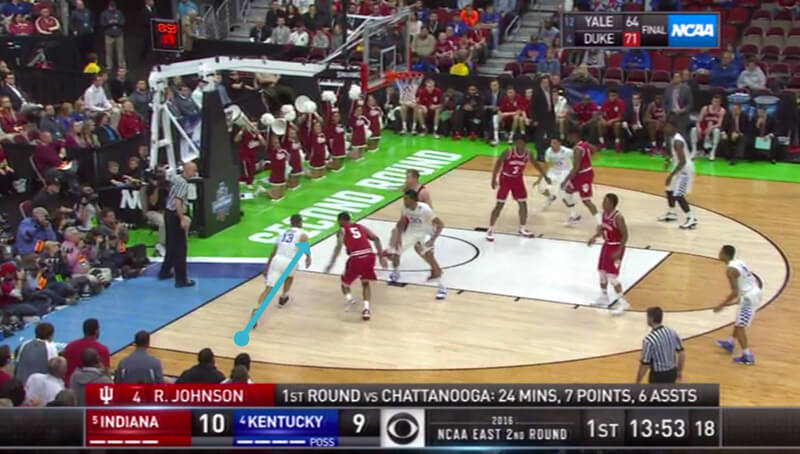 As he gets to the paint, Bielfeldt has slid over to block his path to the rim. Williams is also able to come from behind and poke the ball out from Briscoe. It's called out on Briscoe and IU gets the ball on the turnover: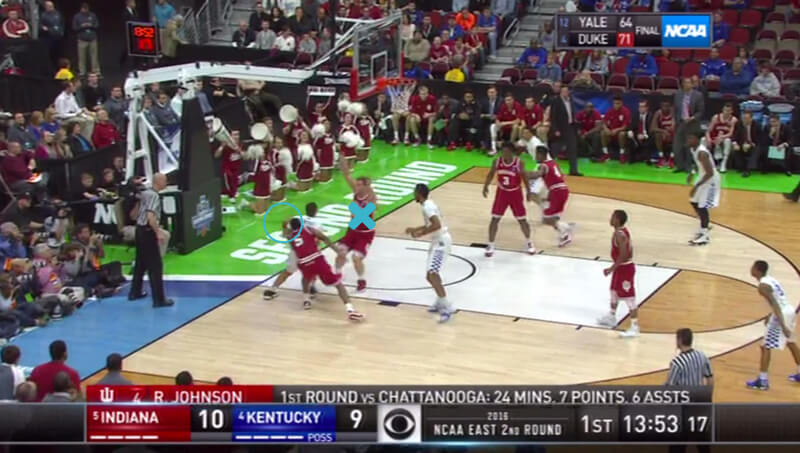 Kentucky turned the ball over 25.9 percent of its first half possessions due to defensive plays like this from the Hoosiers.
Video:
Filed to: 2016 NCAA tournament, Kentucky Wildcats