Film Session: Iowa
In Indiana's Big Ten clinching win over Iowa on Tuesday night, Nick Zeisloft started his second straight game for Robert Johnson and again came through in a big way.
Not only did the redshirt senior score an efficient 11 points (4-of-5, 3-of-4 from deep), but he added four rebounds and a key steal in the second half.
We'll take a look at two of his scores, a rebound and his steal in the latest edition of Film Session:
On Indiana's final play of the first half — mentioned in the lede of TMA — Zeisloft takes total control. He first motions to Harrison Niego to stick over on the far left side of the court: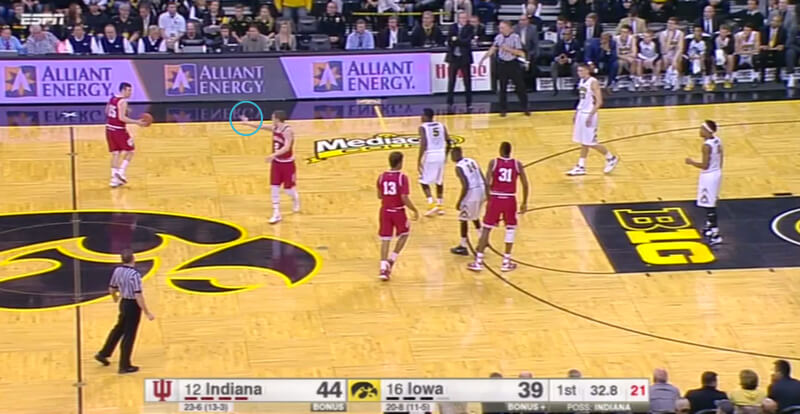 Zeisloft then listens in over to the bench for a set call: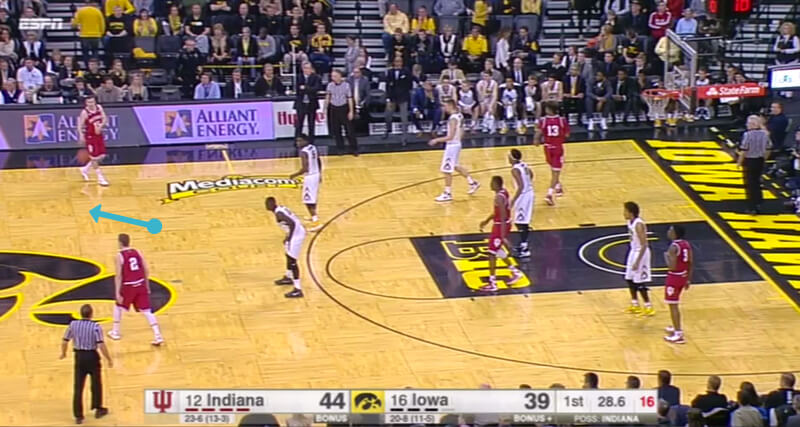 With 12 seconds remaining on the shot clock, Zeisloft motions for Juwan Morgan to move from the left corner to the left wing to set a ball screen for Niego: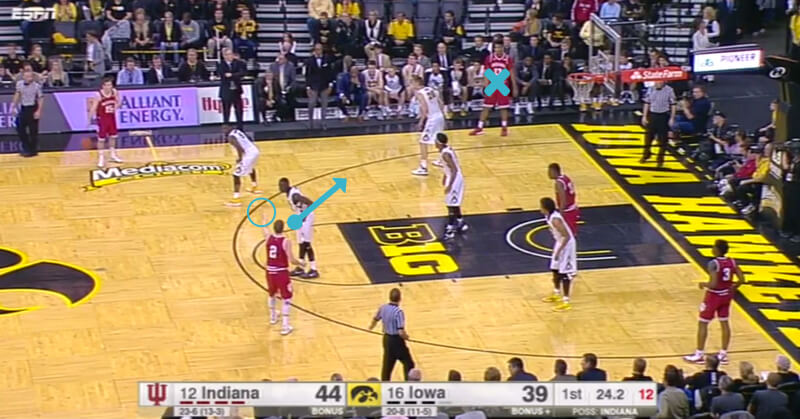 Morgan obliges and sets the ball screen. Peter Jok, Zeisloft's man, shades over to ward off the Niego drive: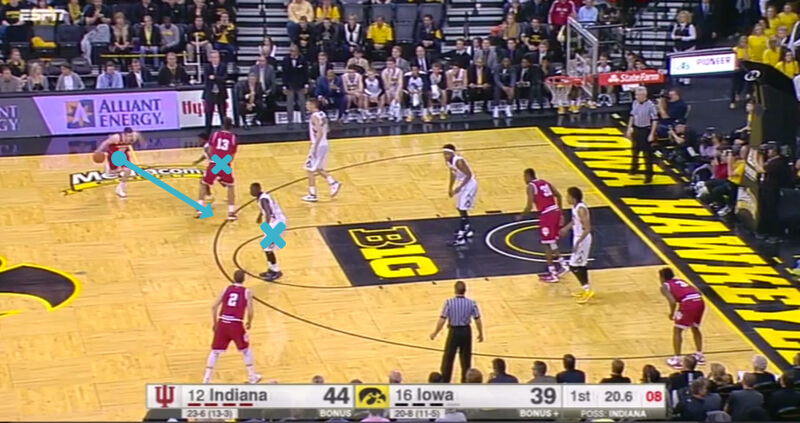 Niego stumbles a bit as he heads to the lane and throws a high arching pass to Zeisloft, which allows Jok plenty of time to recover back: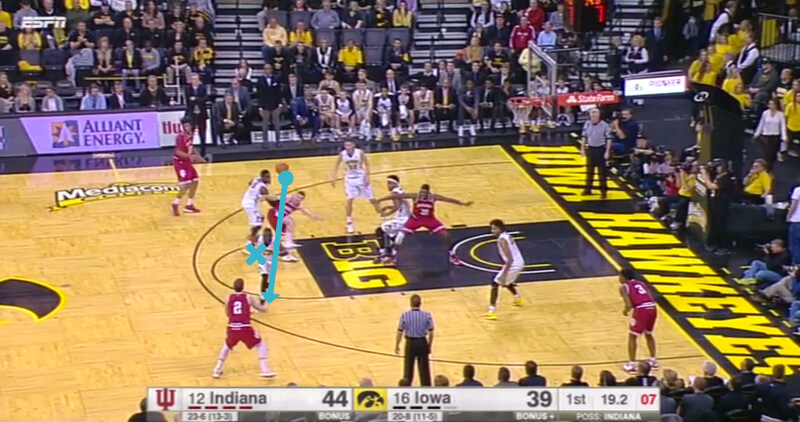 Zeisloft dribbles left towards the top of the key: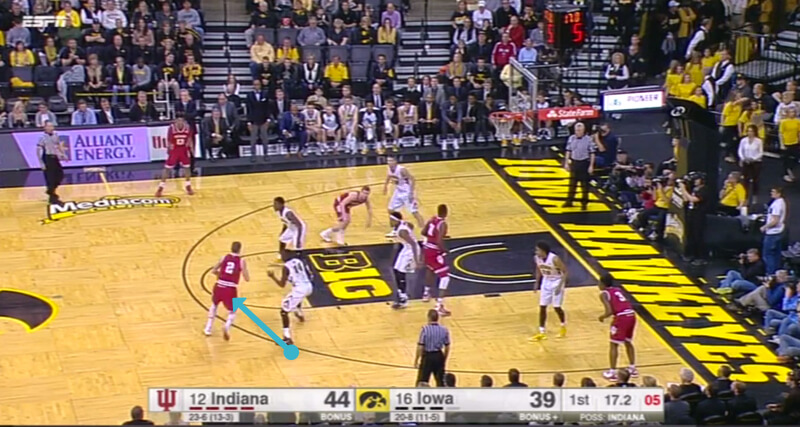 With just four seconds left on the shot clock, Zeisloft ball fakes and gets Jok in the air: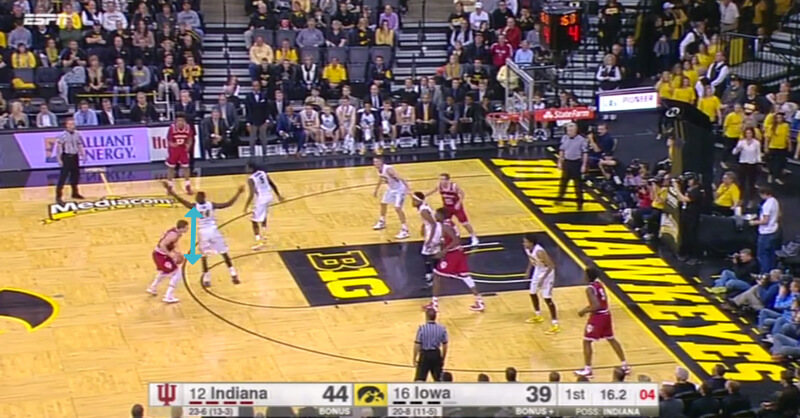 He maneuvers around him for an uncontested 3-pointer that drops in:
Veteran leadership from Zeisloft to get the freshmen in place for the set. Strong dribbling and an excellent ball fake to make something happen for himself to finish it off.
Video:
Filed to: Iowa Hawkeyes