With the game back tied up with 1:29 to go, Taylor posts up Anunoby. He fouls him: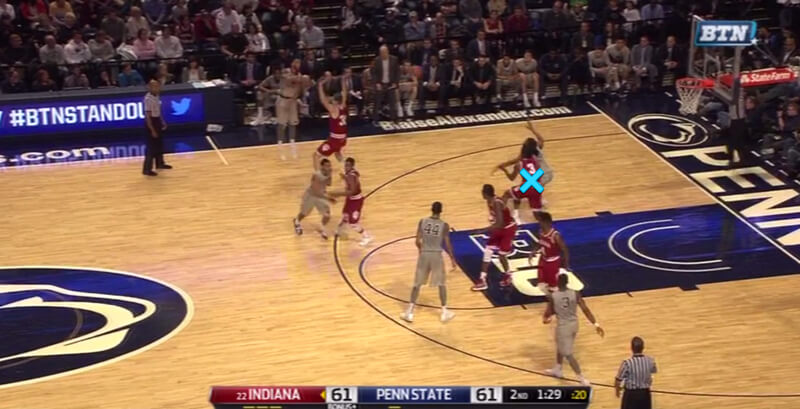 On the inbounds, Taylor again gets the ball posted up on Anunoby. On a spin move, Anunoby picks up yet another foul: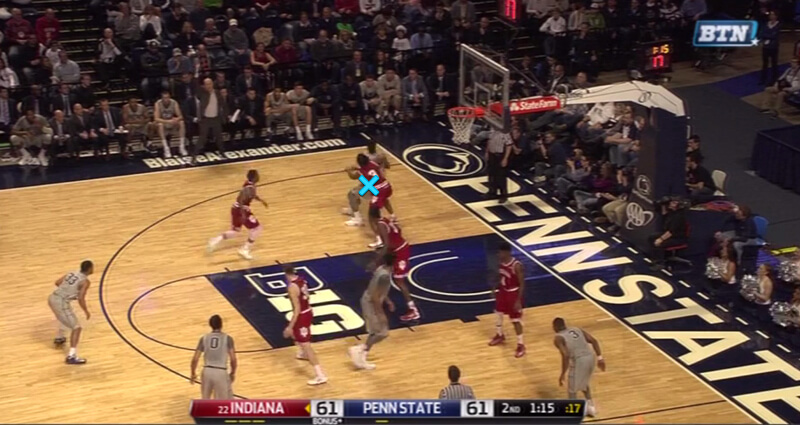 After another inbounds pass, Garner sets a cross screen for Moore. Yogi Ferrell sits behind Garner as he came over for the screen: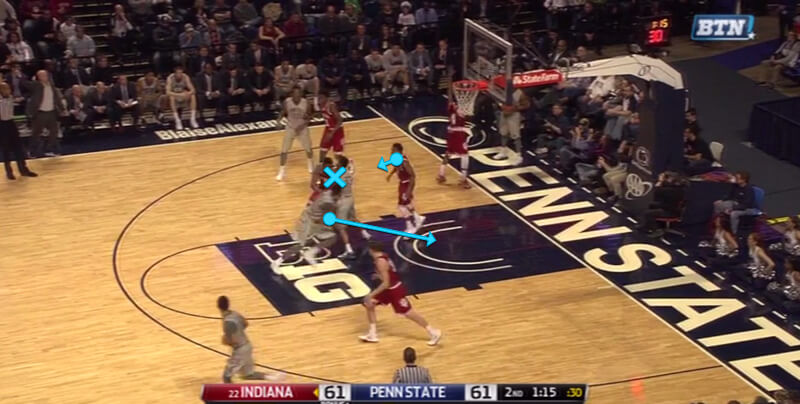 Ferrell hangs right for a split second too long and doesn't switch until the pass is already coming inbounds: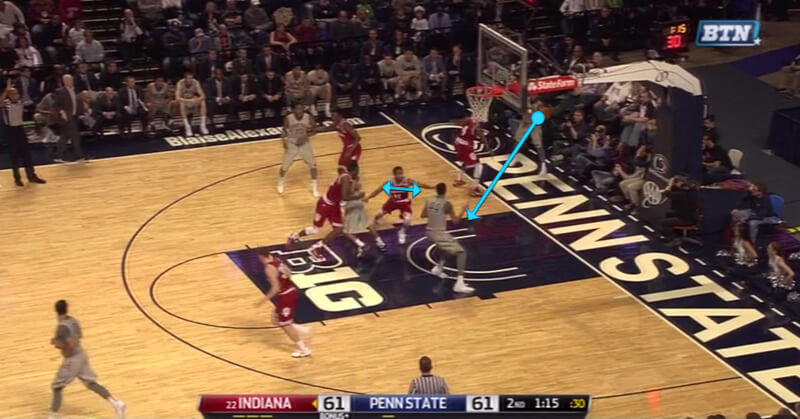 Moore gets the ball: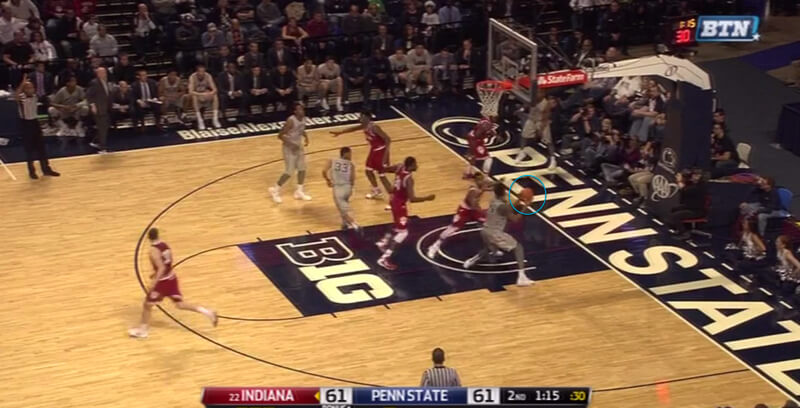 Ferrell flies by him on a fake and Bryant is left to try and alter the shot. He ends up picking up his fourth foul as Moore converts and hits at the line for an and-1: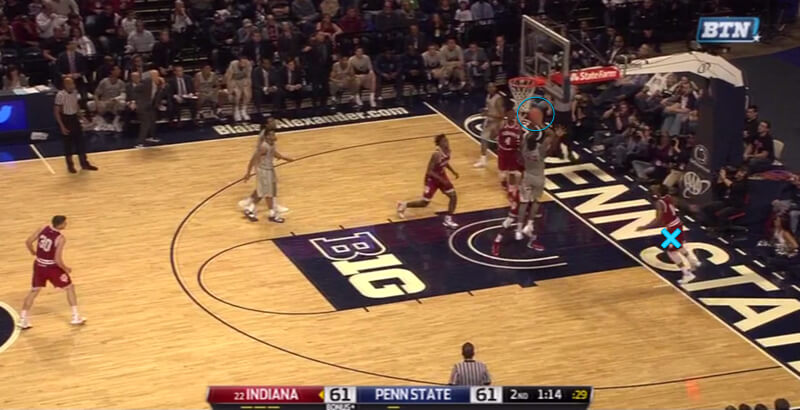 Nice execution from the Nittany Lions here and they never surrendered the lead the rest of the way.
Video:
Filed to: Penn State Nittany Lions