Film Session: Penn State
We know Indiana's offense struggled in its loss to Penn State in Happy Valley.
But over the final 10 minutes of action, the Hoosiers also made a number of miscues on defense and the Nittany Lions capitalized to emerge victorious. It was IU's second worst performance on D in terms of points per possession (1.05) in conference play.
We'll take a look at the defensive missteps down the stretch in the latest edition of Film Session:
Brandon Taylor inbounds the ball to Julian Moore in the left corner: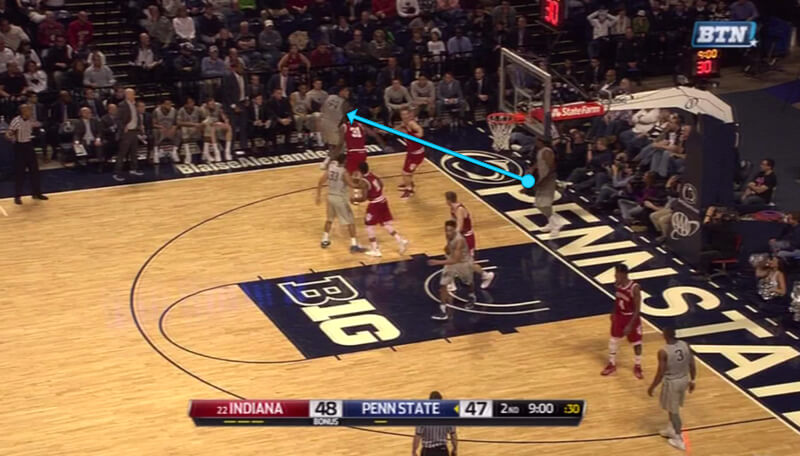 Moore passes to Shep Garner on the left wing. From there, he heads down to the left block to set a screen for Taylor. Taylor begins to cut out to the left corner: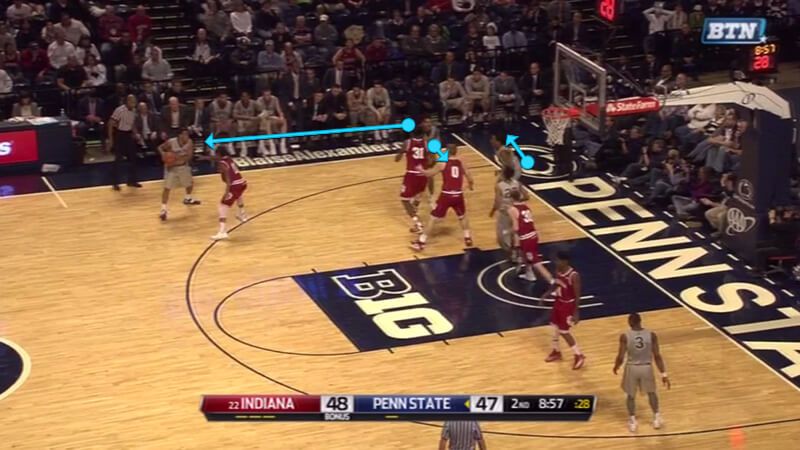 As he does, Max Bielfeldt chooses to go around the front side to avoid the screen: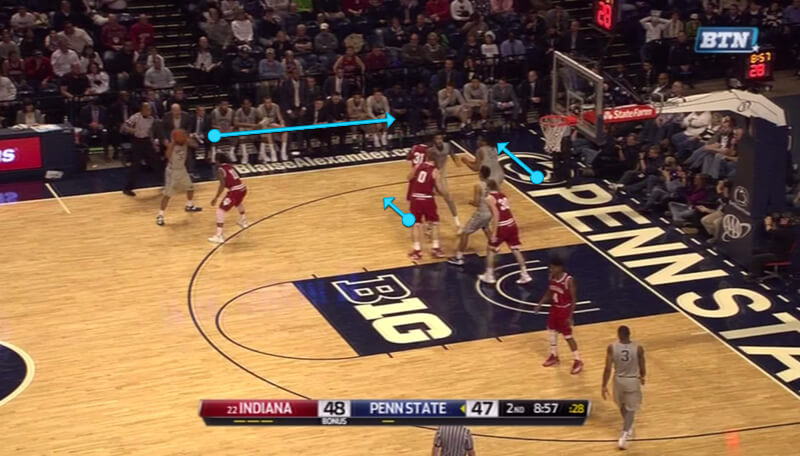 But it doesn't help. Beilfeldt's longer route give's Taylor space to catch: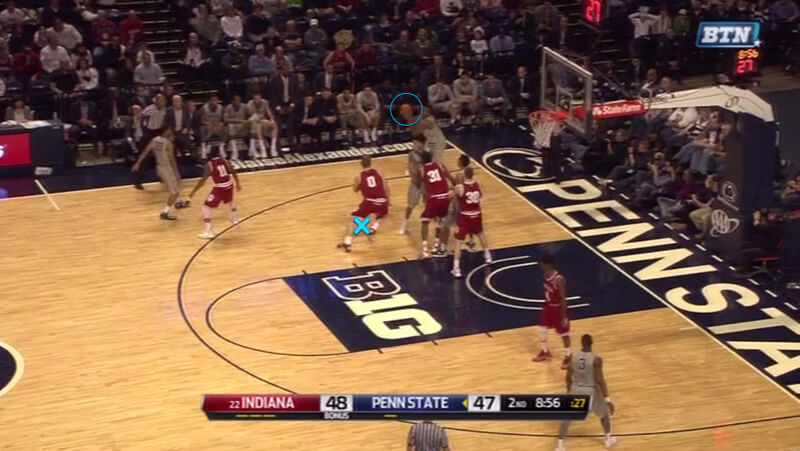 He rises and hits: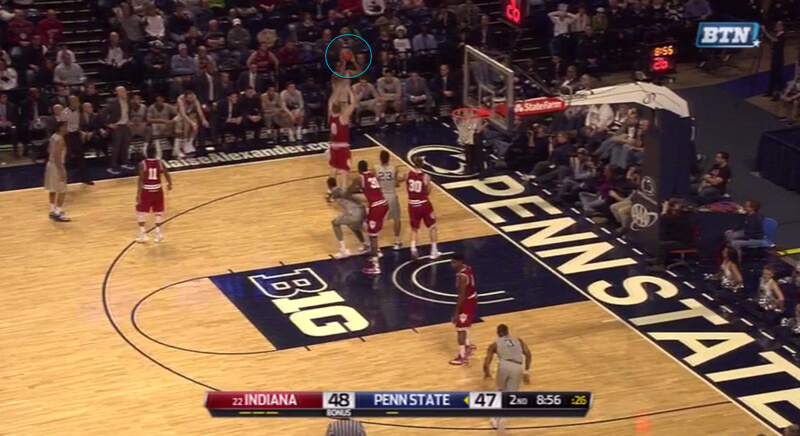 Video:
Filed to: Penn State Nittany Lions