Film Session: Wisconsin
In Indiana's overtime loss to Wisconsin on Tuesday night, there was no shortage of storylines.
Indiana turned it over too much. Yogi Ferrell shined. Nigel Hayes got to the line over and over again. Thomas Bryant and Ethan Happ battled.
We'll take a look at all this in the second half in the latest edition of Film Session:
After turning it over on their first three possession of the half, Indiana's up to no good again. Robert Johnson gets a ball screen from Thomas Bryant on the right wing and heads to the lane: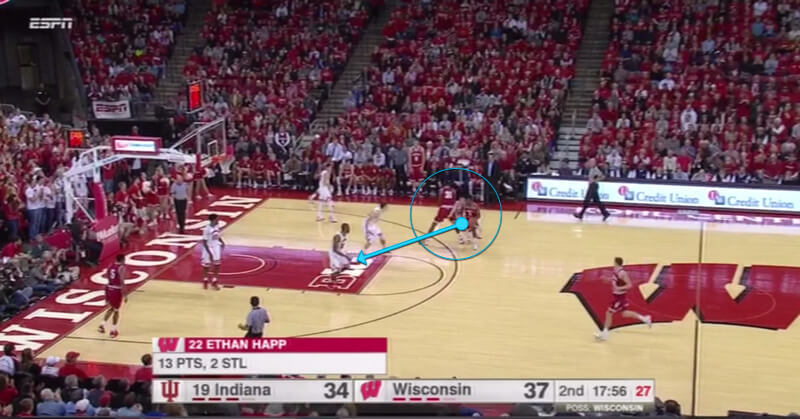 Happ denies him a clear path. So Johnson stops on the left block and Troy Williams comes to the ball. Hayes sees it coming: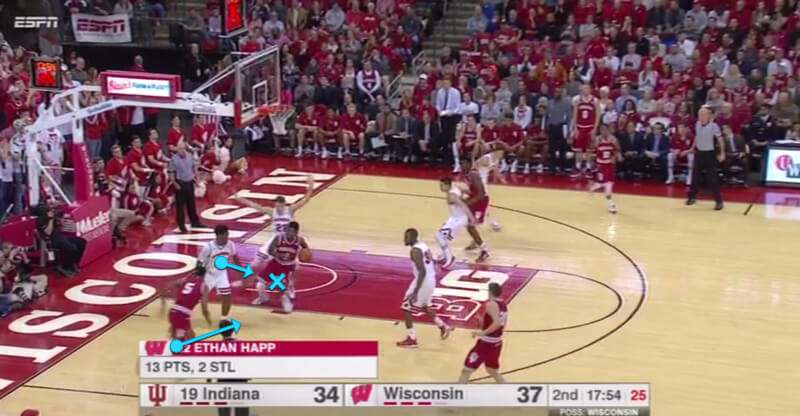 While Hayes gets a hand in, what appears to happen is the ball bounces off Williams' leg. It's a weird angle and a short pass that just doesn't work out. The ball caroms up to the top of the key: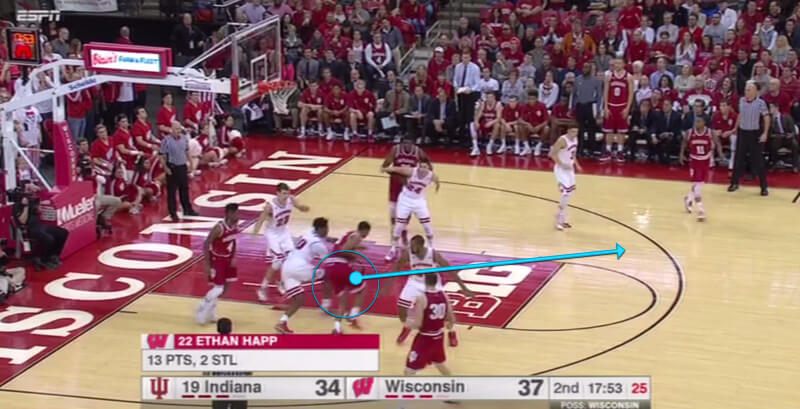 Zak Showalter and Ferrell battle for the ball: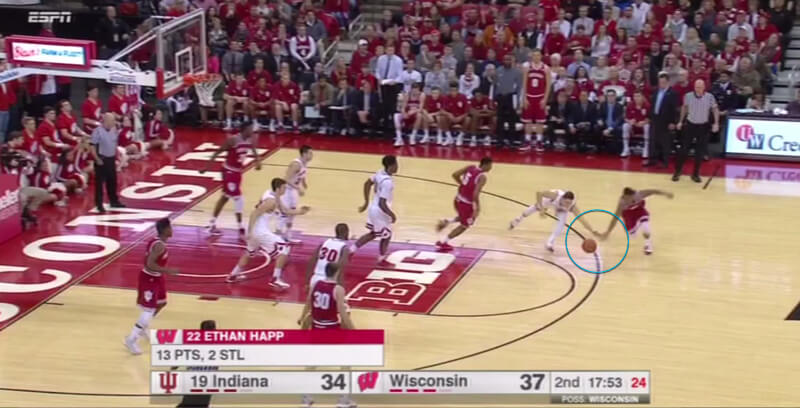 It ends up making its way to the other side of the key and Happ dives on it. Ferrell gets called for the over the back foul. Wisconsin ball: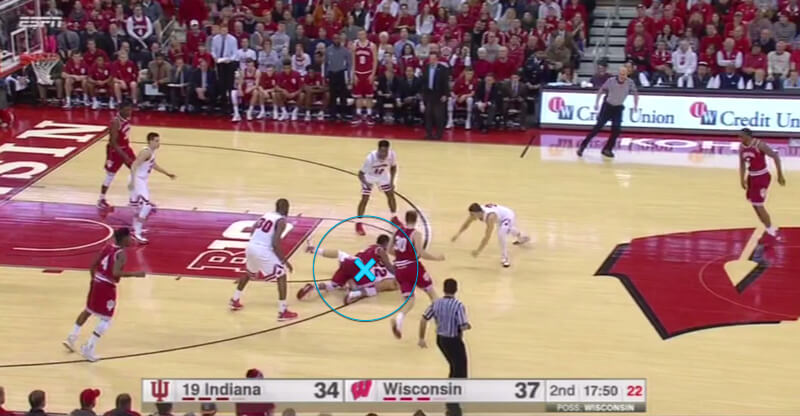 Just a little too much sloppiness like this from the Hoosiers on Tuesday night. Clean up one or two of these possessions, score a bucket instead, and maybe the result is different.
Video:
Filed to: Wisconsin Badgers