Film Session: Northwestern
In its blowout 89-57 win against Northwestern on Saturday, Indiana continued its hot hand from distance by making 46.4 percent (13-of-28) of its looks.
While Indiana got a couple to go down in transition, the Hoosiers got the majority of their triples — including some seriously wide open looks — inside their halfcourt offense by exploiting a Northwestern defense which appeared to be playing more of a matchup zone.
We'll take a look at one 3-pointer in transition and four in the halfcourt in the latest edition of Film Session:
Robert Johnson inbounds to Troy Williams and he passes to Yogi Ferrell on the left wing: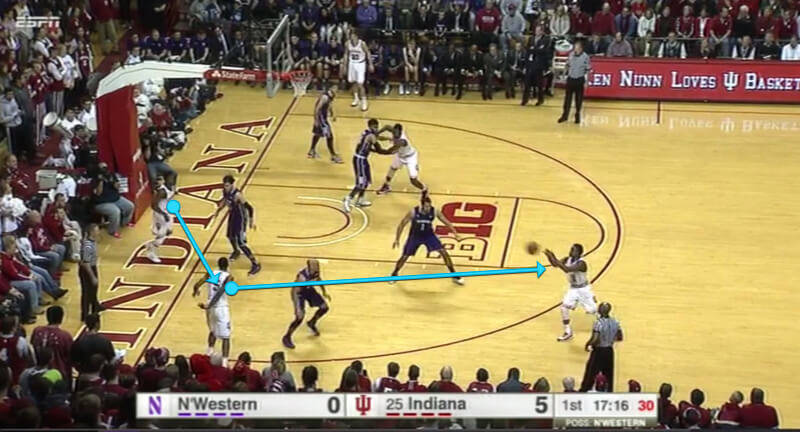 Thomas Bryant comes up to set a ball screen for Ferrell as Williams and Hartman switch corners: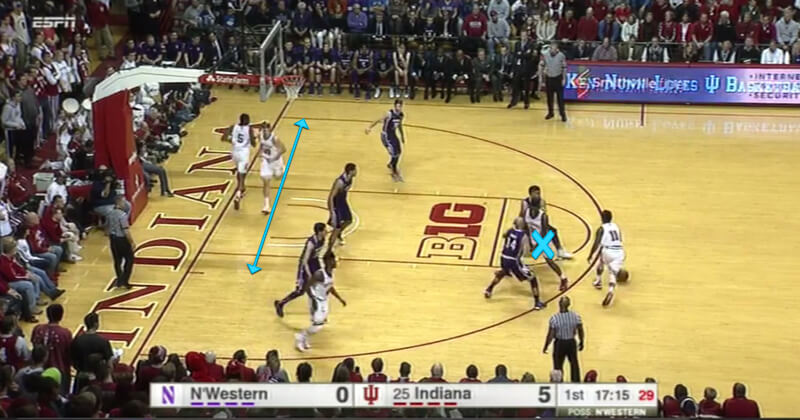 Here's where things start to break down for Northwestern. Because the Wildcats are guarding space, Bryant McIntosh stays out on the right side as Hartman moved to the left corner. Aaron Falzon has followed Johnson as he came inbounds to the left wing. But this is where Tre Demps had been guarding Ferrell and they're both now caught on Johnson, leaving Hartman wide open: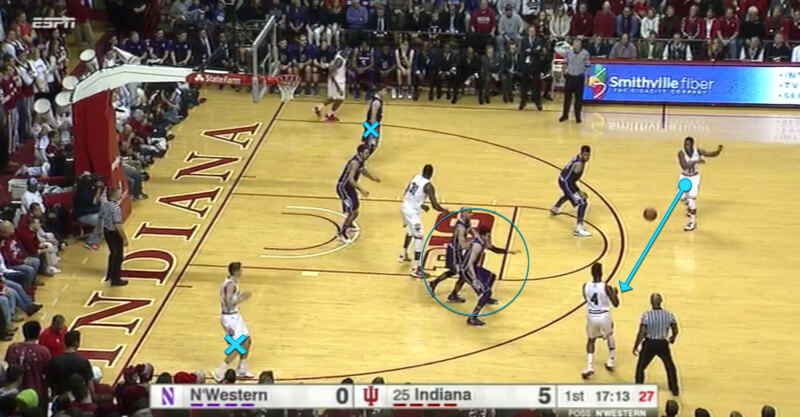 He gets the pass: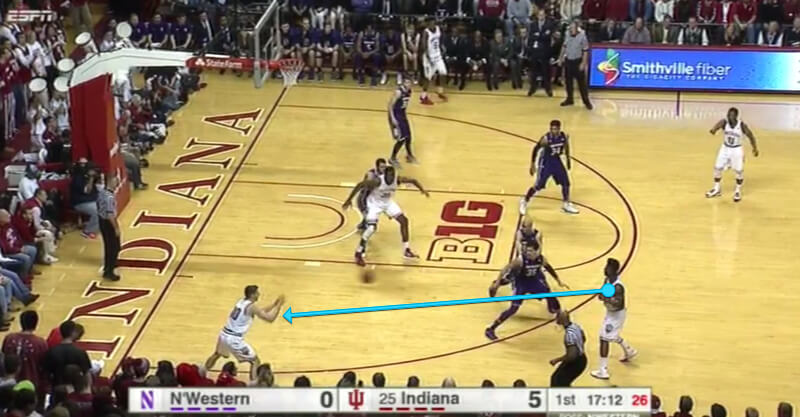 And knocks down the 3-pointer to put the Hoosiers up 8-0: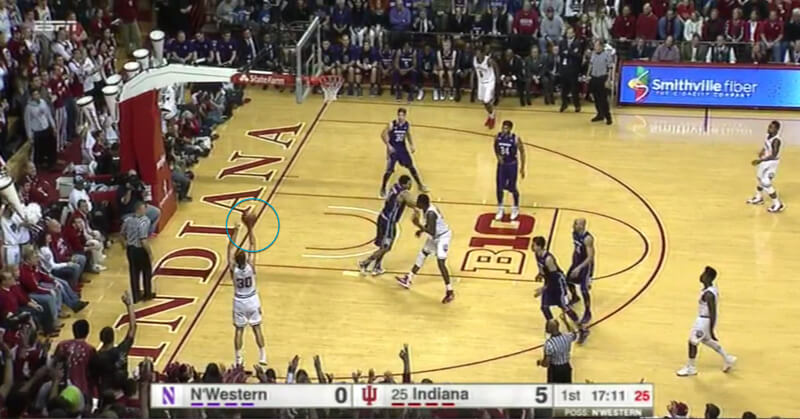 You can't get much more of a wide open look than this.
Video:
Filed to: Northwestern Wildcats