Film Session: Illinois
While we've broken down plenty of scores from Indiana's free-flowing weave on offense so far this season, its rout of Illinois proved the Hoosiers are more than a one-trick pony with the ball.
Indiana ran some nice sets out of timeouts and on inbounds plays throughout the contest and executed them to perfection.
We'll take a look at a few of those, as well as some sneaky Troy Williams movement, in the latest edition of Film Session:
Out of the under eight timeout in the first half, Collin Hartman inbounds to Yogi Ferrell down on Illinois' side of the floor. Hartman streaks down the right side of the floor as Ferrell has the ball out past the left wing. Juwan Morgan begins to come up to the top of the key from the left block. Max Bielfeldt and Nick Zeisloft are on the left and right high posts, respectively: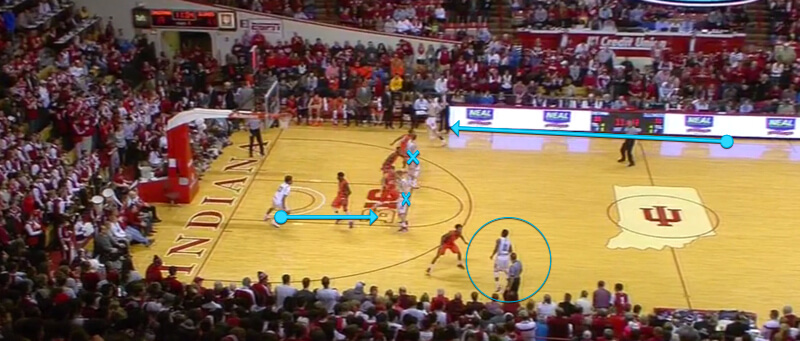 Morgan gets the pass from Ferrell and Ferrell streaks across from left wing to right wing. Hartman does the opposite in the corners: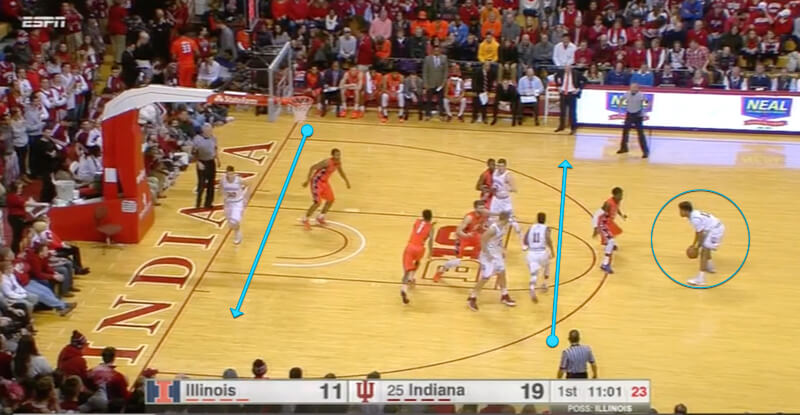 Morgan passes the ball back to Ferrell. As he does this and clears out back to the left block, Bielfeldt sets a screen for Zeisloft. Hartman has made his way to the corner: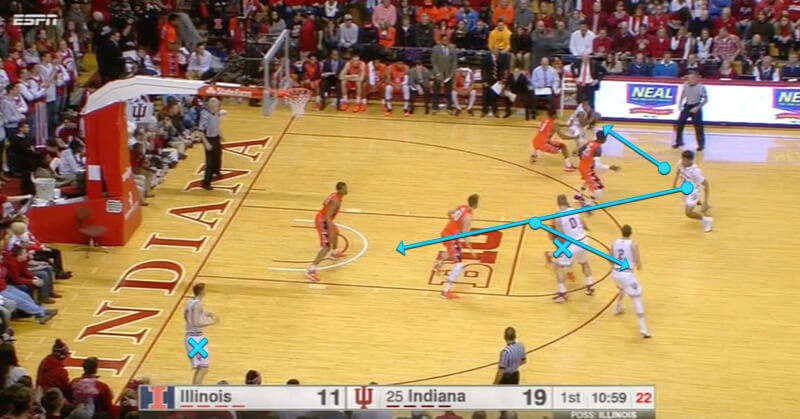 Bielfeldt rotates up top after the pick and gets the ball: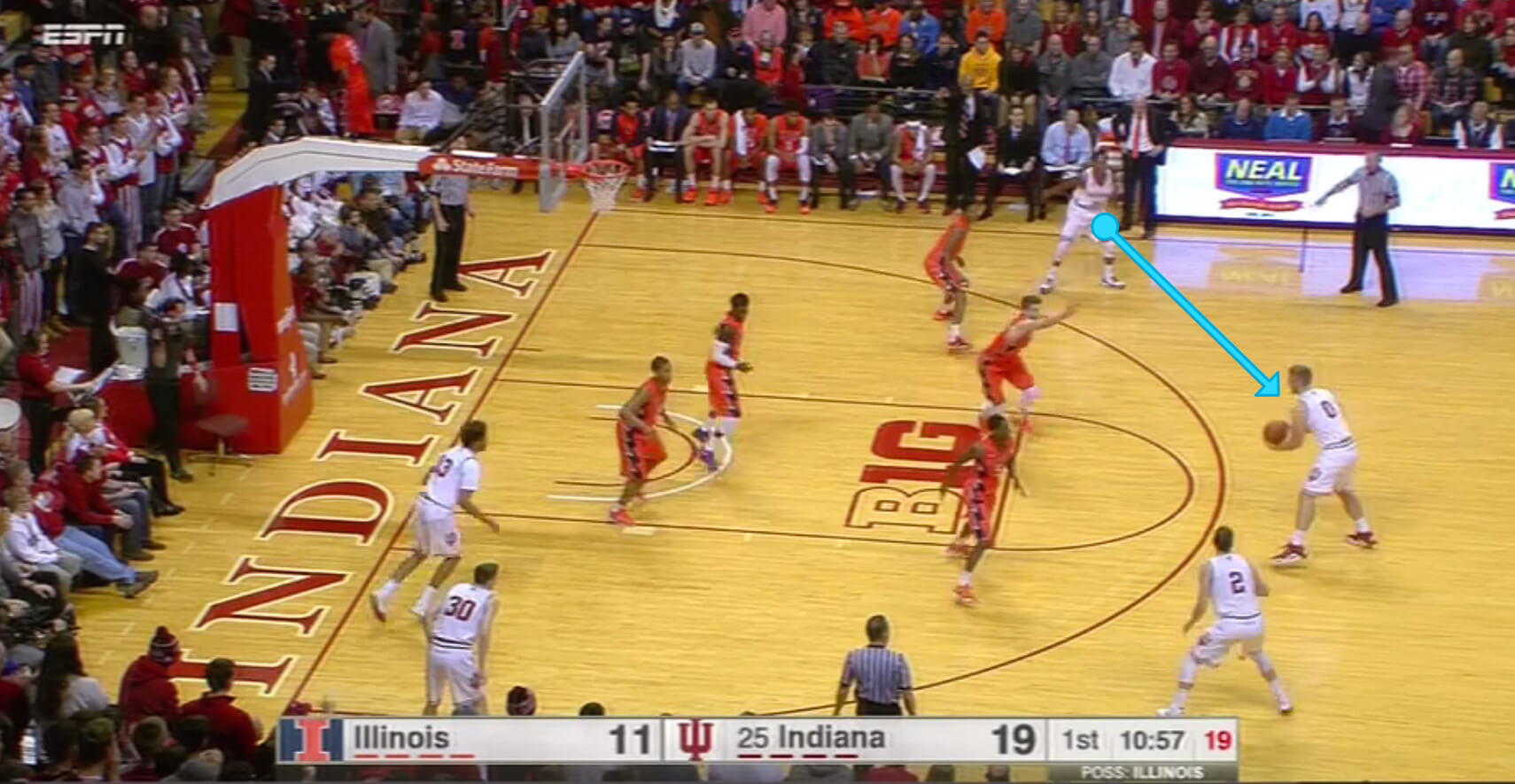 It's a quick little handoff to Zeisloft with the defense a little too far away: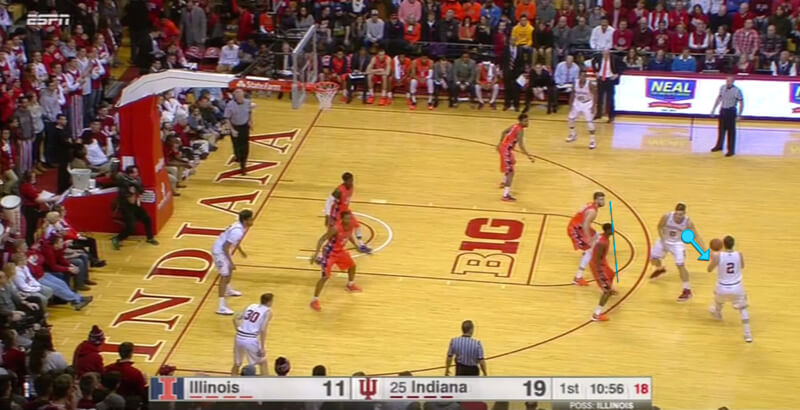 Bielfeldt rubs Jalen Coleman-Lands and gives Zeisloft just enough space on the closeout to rise up and hit the deep 3-pointer: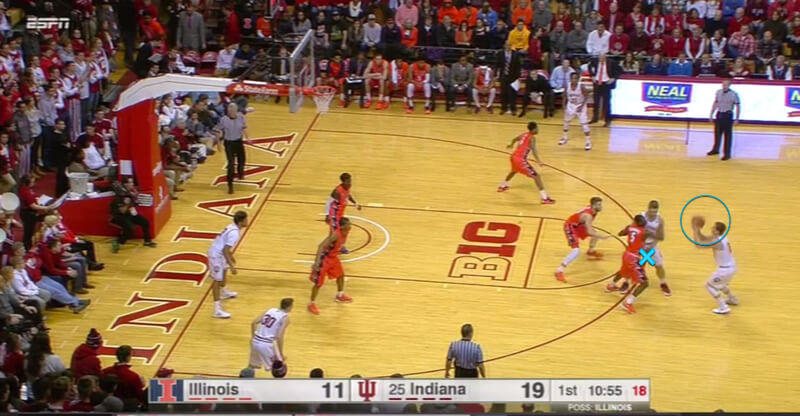 A ton of movement and spacing here. The luxury of having a shooter like Zeisloft is he can hit from several feet behind the line — which is why a handoff on the perimeter from a big who provides space like this can work.
Video:
Filed to: Illinois Fighting Illini, Troy Williams