Film Session: McNeese State
In the second half of Indiana's blowout victory against McNeese State, Thomas Bryant shot a perfect 5-of-5 from the field on his way to 18 points — one shy of his season-high of 19 against St. John's.
Bryant's teammates got him the ball quick when he had position. But he also made opportunities for himself with strong work on the glass.
We'll take a look at how Bryant and his teammates got it done in the latest edition of Film Session:
Yogi Ferrell passes to James Blackmon Jr. on the right wing. Troy Williams is moving from the left corner to right corner as Thomas Bryant starts to get position on the right block: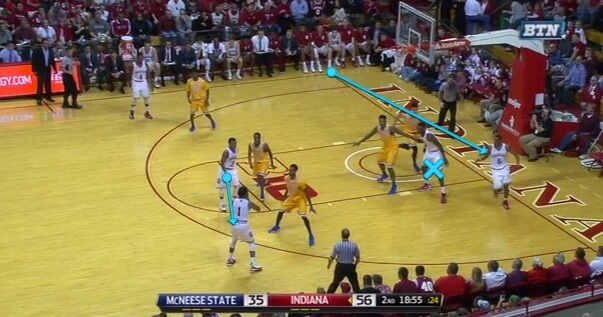 Blackmon Jr. makes the pass to Williams and Bryant has his man sealed. He puts a hand up: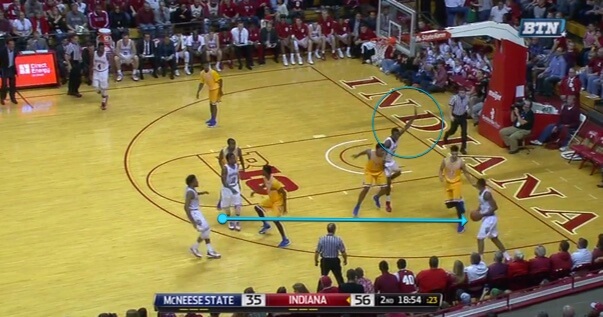 Williams makes a quick pass over the top while Bryant has position and Bryant see the help side defense coming: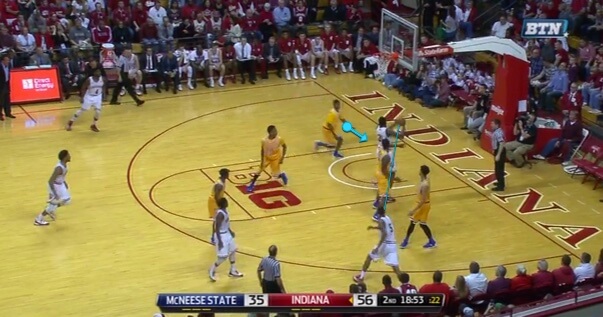 The help side D can only swipe and miss at the ball. Bryant has no one at the rim to challenge him and he dunks it home for two points: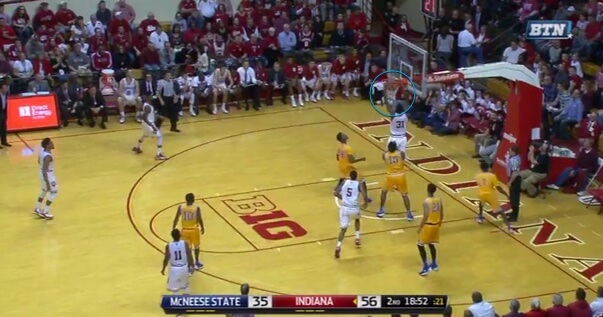 Nice quick recognition from Williams to make the pass when Bryant had position. Notice too that Williams is trailing the play for a rebound should Bryant miss.
Video:
Filed to: Thomas Bryant