Film Session: IPFW
While Troy Williams' career-high five blocks against IPFW would appear to indicate a strong defensive performance, that wasn't quite the case.
We'll take a look at a number of defensive miscues from the junior in the latest edition of Film Session:
The Mastodons pass the ball to the right wing: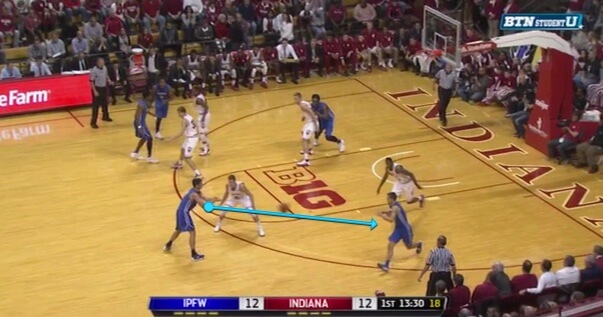 It's a tactic we've seen far too often this season: Williams doesn't square up on Max Landis. He instead gives him a slight angle right: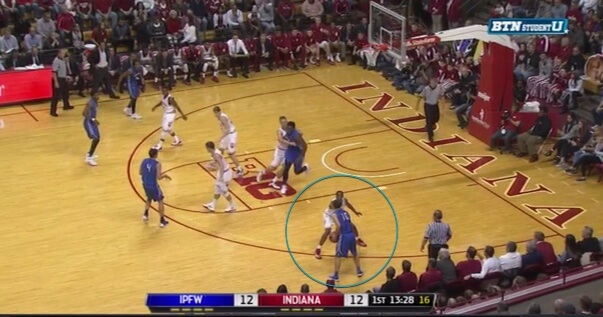 As a potential ball screen comes to Williams' back side, he gets off balance and allows Landis even more space right. He takes it: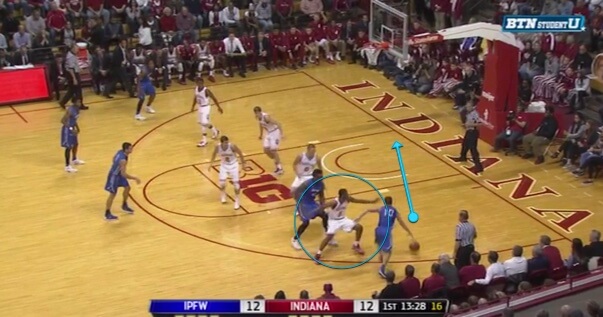 Williams struggles to regain balance as he tries to trail Landis: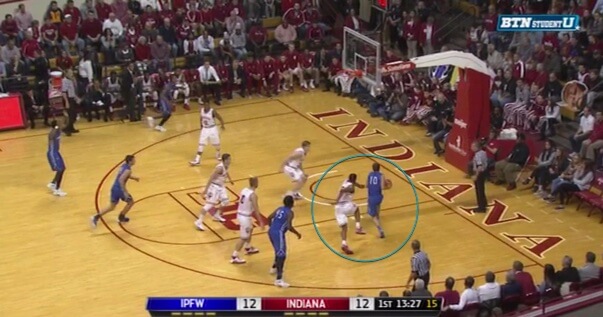 Collin Hartman is there to try and help and does a decent job contesting at the rim, which forces a miss at the rim: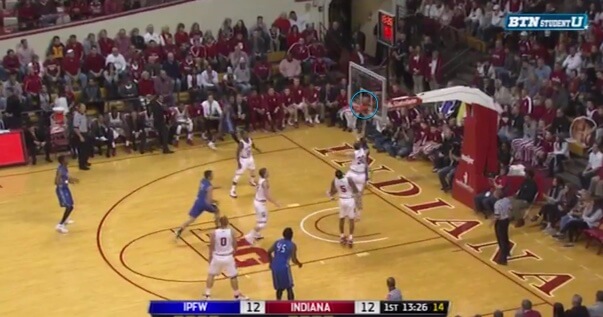 Indiana's guards have defended the wing this way all season and it's led to a number of relatively easy scores for the opponent. Fortunately in this case, Landis was simply unable to convert the easy look.
Video:
Filed to: IPFW Mastodons, Troy Williams