Film Session: Creighton
After two standout performances against Creighton during Indiana's comfortable 86-65 win, James Blackmon Jr. and Thomas Bryant took questions together at the podium.
When asked how much he's feeding off the energy Bryant brings to the game, the quiet Blackmon Jr. perked up.
"So much, man," he said. "I'm kind of a laid back type of guy, but when I see him like that it makes me want to bring more energy to the game."
We'll talk a look at a sequence in which Bryant's energy brought out the fire in Blackmon Jr. in the latest edition of Film Session:
Cole Huff pushes off on Thomas Bryant: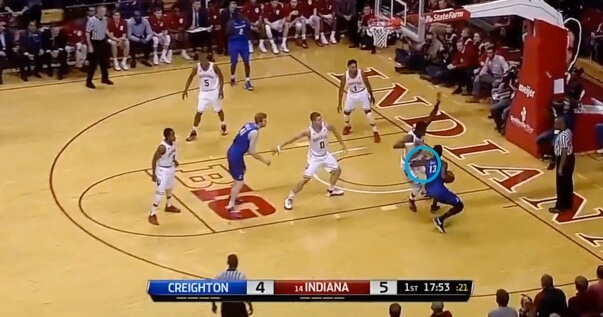 As he goes up for the shot, the forearm shiver is ruled an offensive foul by the referee: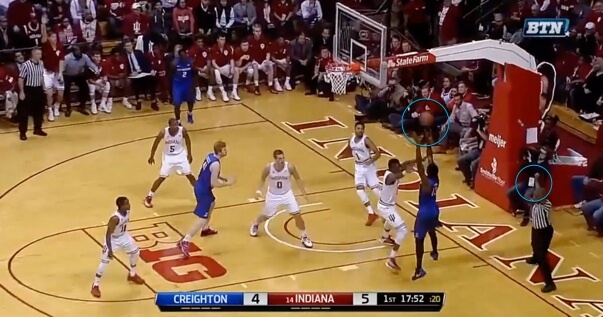 As the ref signals IU ball, Bryant is jacked up and bringing the energy and passion: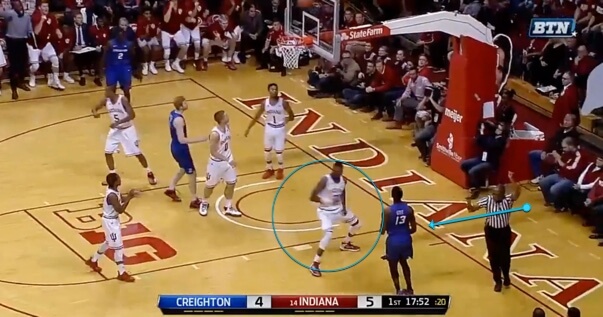 On the other end, IU goes into the dribble weave. Yogi Ferrell hands off to Blackmon Jr.: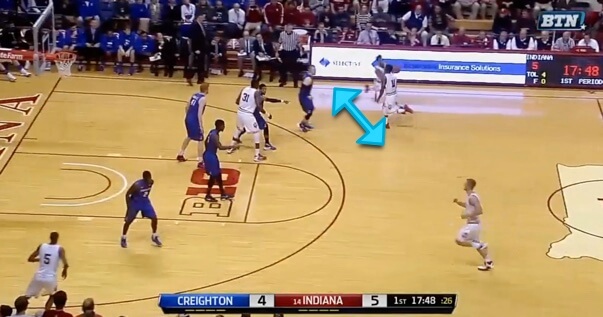 Blackmon Jr. probes to the opposite wing, but opts to pull back out with nothing doing: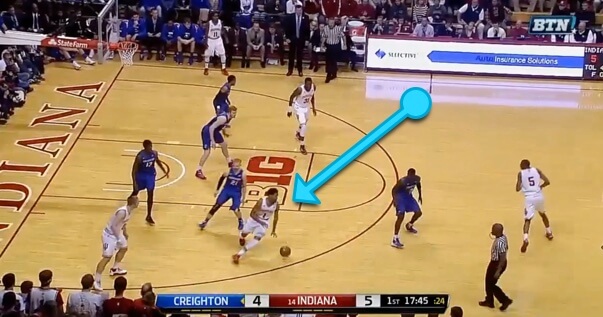 He calls for the big man: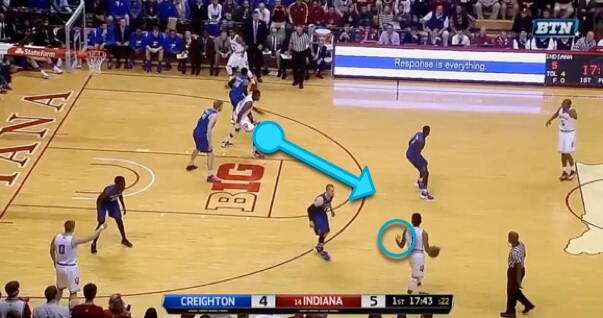 Bryant looks to get a body on Isaiah Zierden, but he stays away as Blackmon Jr. opts to go right: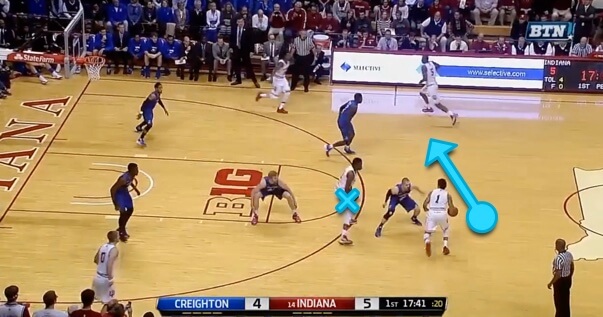 Zierden makes the mistake of rubbing bodies with Blackmon Jr. and it gets him off balance: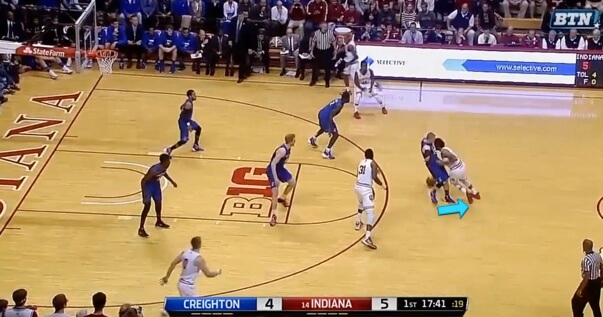 Blackmon Jr. shakes him between the legs: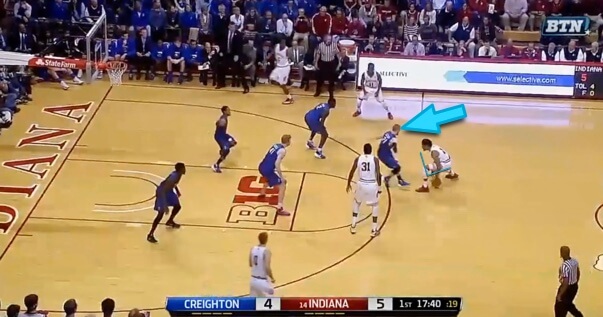 Zierden falls back with momentum and Blackmon Jr. has space to rise and fire: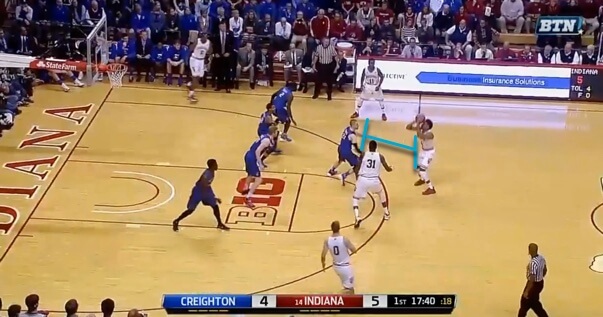 He's able to get a shot off in rhythm and it drops for three points: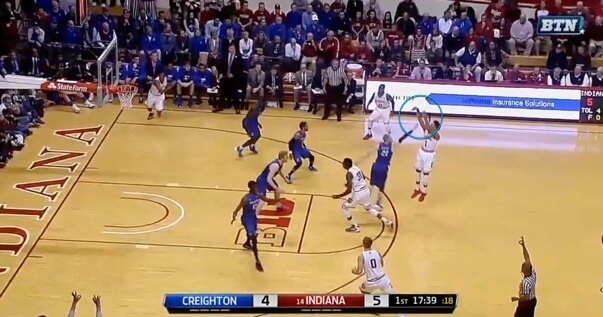 Blackmon Jr. was on from 3-point range (4-of-6) in this one. He simply created a sliver of space for himself with some strong ball skills and made Creighton pay.
Pages: 1 2
Filed to: Creighton Blue Jays, James Blackmon Jr.