Film Session: Austin Peay
While I wrote in Monday evening's The Minute After that Indiana's defense was an "after thought" in its win over Austin Peay, a closer inspection of the film reveals I was a little off.
Indiana's effort was there, but its execution was not. Dave Loos and his Governors were well prepared for Indiana's newfound aggression on the perimeter and Austin Peay simply countered IU's tight perimeter defense and overplaying of the passing lanes with some nice back cuts.
It's something Indiana can learn from on a film watch.
We'll take a look at some of that back cutting from the Governors as well as some other defensive miscues from the Hoosiers in the latest edition of Film Session:
As we continue to see from the Hoosiers, Robert Johnson picks up the ball full court and tracks it into the front court: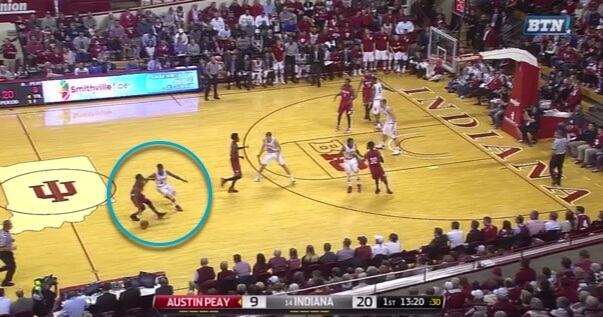 As the ball swings around the top of the key, Chris Horton looks over towards Khalil Davis on the left wing. Troy Williams anticipates the pass and creeps up towards the passing lane: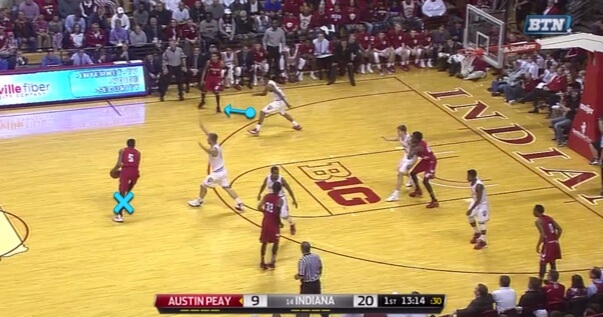 Williams gets caught leaning the wrong way, as no pass comes. Instead, Davis back cuts towards the hoop and Horton threads through a pass: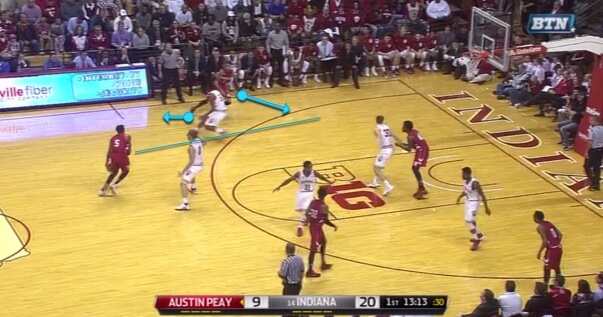 As Williams flails to get back in position, Davis makes a move towards the hoop: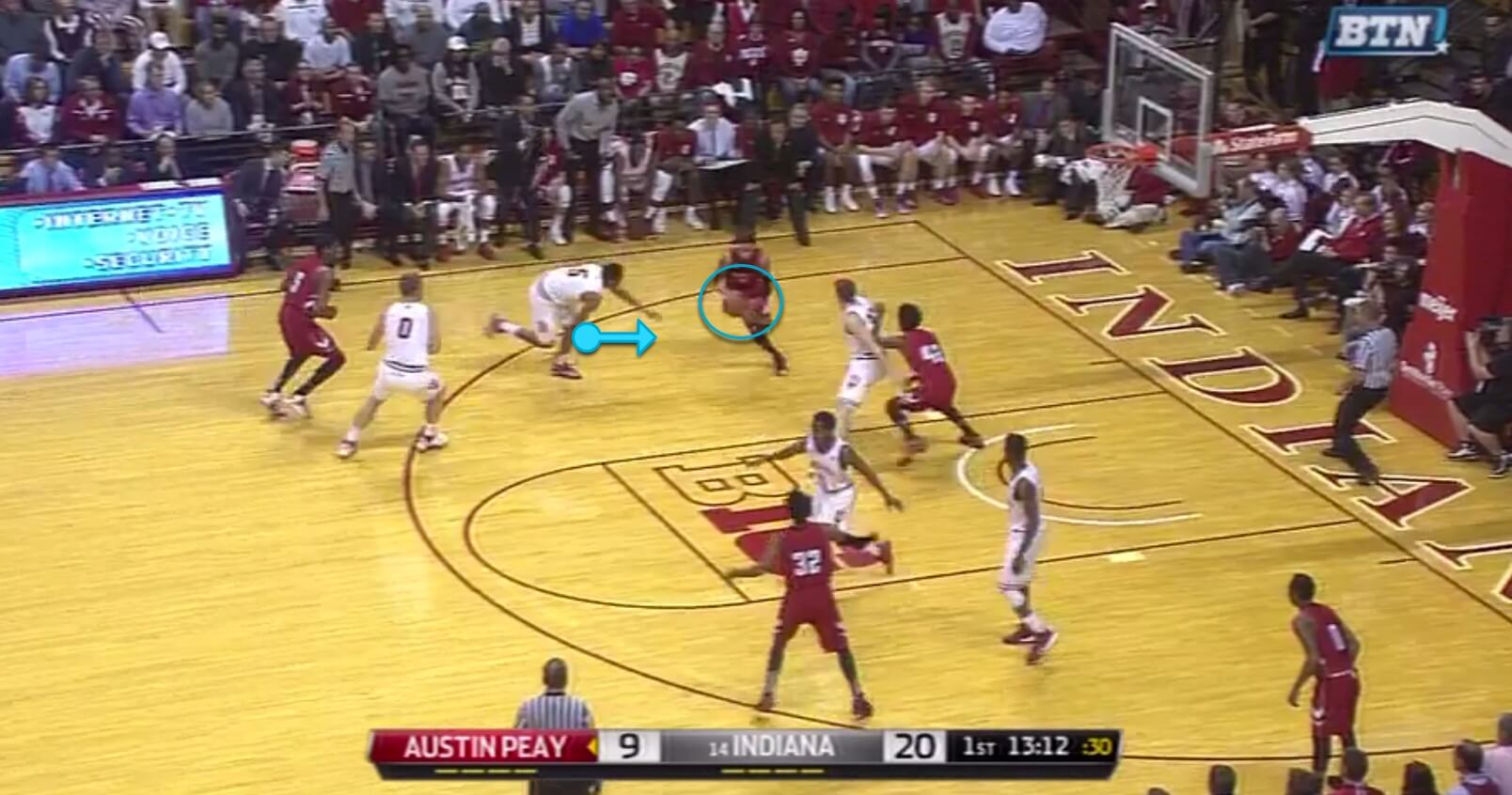 He knifes through and scores the bucket: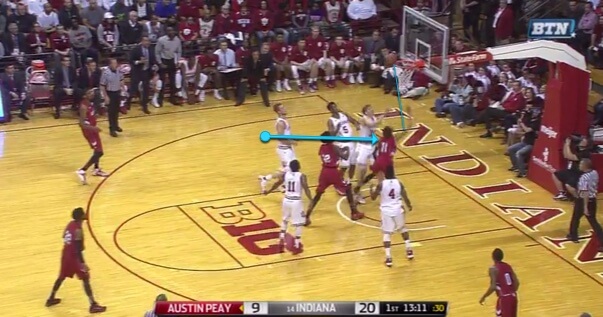 Williams intentions are perhaps correct here. Or at least: This is how Tom Crean is asking his players to be on the perimeter — aggressive. But his over anticipation of the pass allowed Davis the back door and he took it in for the score.
Video:
Filed to: Austin Peay Governors