In its 73-62 win over Bellarmine on Monday night, Indiana went on an 18-0 run in the first half. This stretch was highlighted by strong effort and energy on defense — a welcomed change from a season ago.
We'll take a look at Indiana's defense during this stretch — as well as a Thomas Bryant score — in the latest edition of Film Session.
Not content to let Nick Fredrick receive a pass on the perimeter, Robert Johnson plays him tight and gets a hand in the passing lane: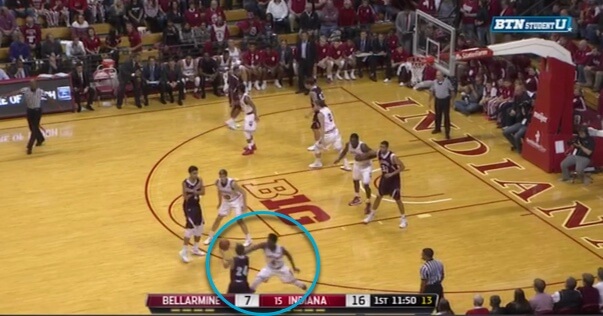 The ball is poked out and Fredrick is able to recover. But Johnson continues to give him little breathing room out near half court: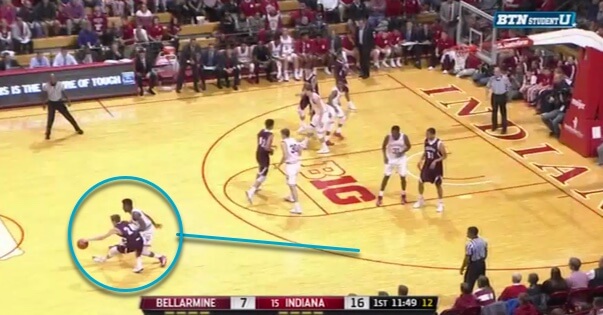 Johnson continues to stick with him and fights over the top of a ball screen: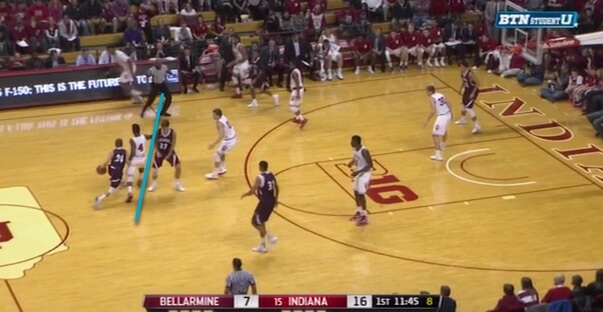 All that work by Johnson has left Bellarmine with only three seconds left on the shot clock. With Collin Hartman ball watching, Tyler Landry makes a cut behind him to the hoop. Yogi Ferrell has stopped Al Davis's penetration, but he makes the pass to Landry: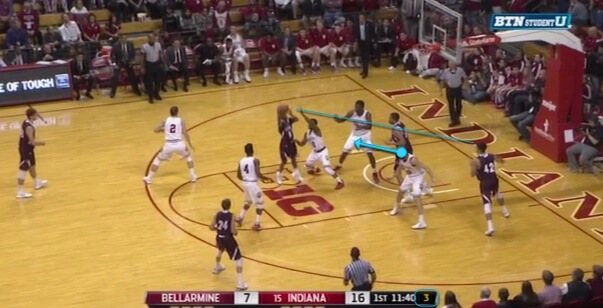 Landry has to quickly flip the ball up to beat the shot clock, and it ends up not falling. IU grabs the rebound: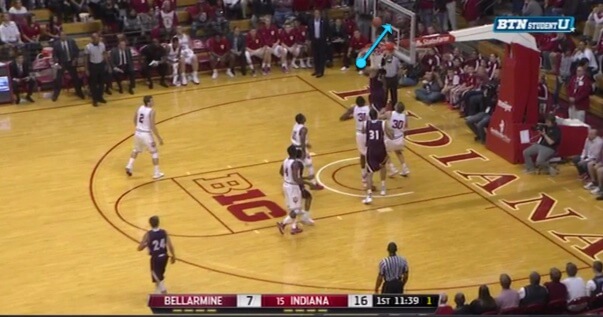 While the Knights did get somewhat of a quality look here, it came rushed the end of the shot clock thanks to Johnson's commitment on the perimeter.
Video:
Filed to: Bellarmine Knights