In Indiana's uneven, yet convincing victory against the Ottawa Gee-Gees on Monday night, there was at least one constant: freshman Thomas Bryant's energy.
His seven-foot frame and massive wingspan were all over the court on both offense and defense. He ran the floor. He blocked shots. He guarded the perimeter. He offensive rebounded, keeping possessions alive for his teammates and himself.
In the inaugural edition of Film Session for the 2015-2016 season, we'll take a look at some of Bryant's energy during the beginning of Indiana's final 10 minutes of play. It was a stretch where the Hoosiers began a 25-3 run to close out the game and the freshman's effort was a big part of it.
Off an Indiana miss, the Gee-Gees push the ball up the floor. Mike L'Africain passes it up to Caleb Agada. Yogi Ferrell is in pursuit of the ball as Bryant is the second Hoosier heading back: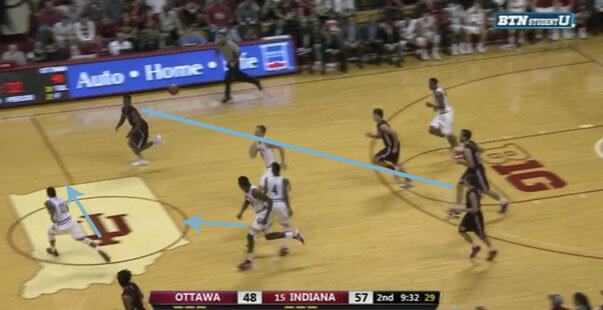 As Agada makes a move to the hoop, Ferrell has a good angle to get in front of him. Bryant continues to pursue: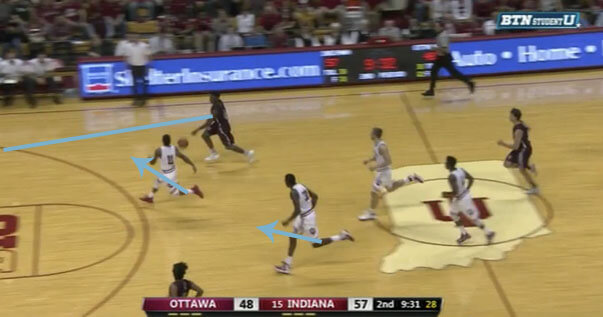 As Agada looks to put the ball in the hole, he slows, which allows Bryant enough time to catch up: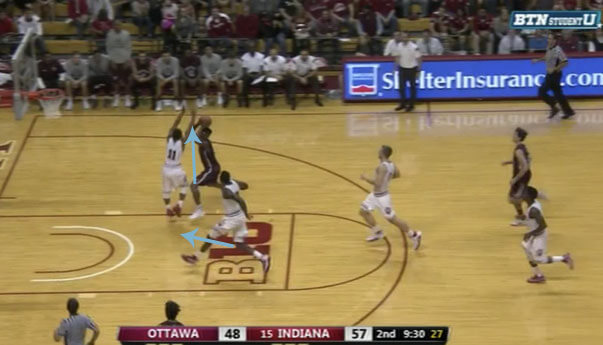 He comes through and puts a Euro step on Ferrell, which takes him out of a block opportunity. But Bryant times his pursuit perfectly and blocks the shot: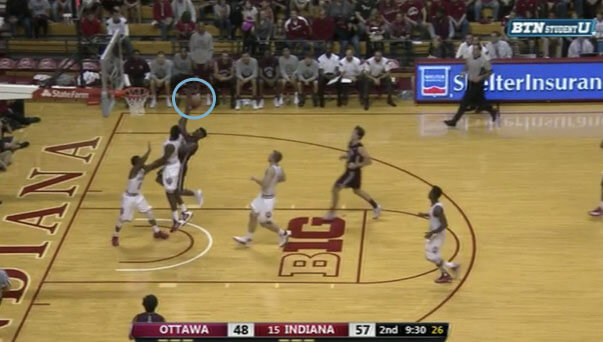 The Gee-Gees end up retaining possession and L'Africain misses a 3-pointer. A now discombobulated IU defense leaves Mehdi Tihani open. He receives the pass: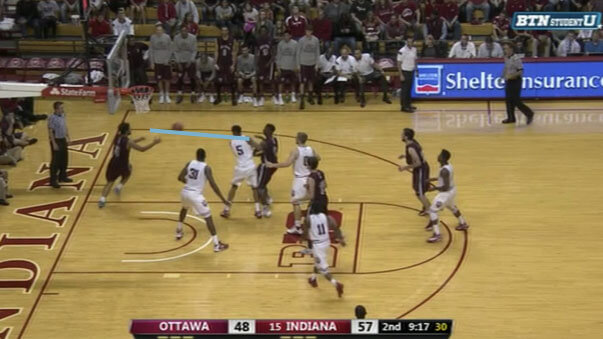 Bryant is the one that ends up sprinting to close out on the shooter. The ball ends up splashing in, however. It pulled Ottawa within six points, the closest it would get the rest of the night: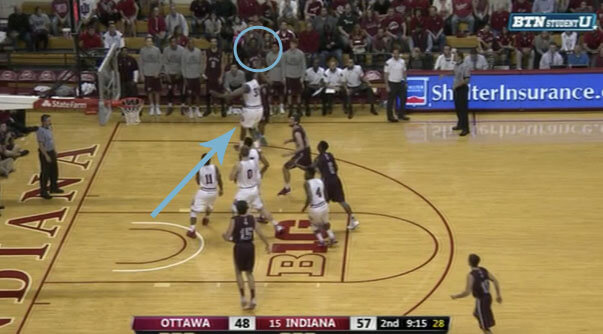 In this defensive sequence, the seven-foot Bryant completed a chase down block, interior defense and a close out to the perimeter. Active stuff.
Filed to: Ottawa Gee-Gees, Thomas Bryant