Q & A: 2017 guard Al Durham talks Indiana commitment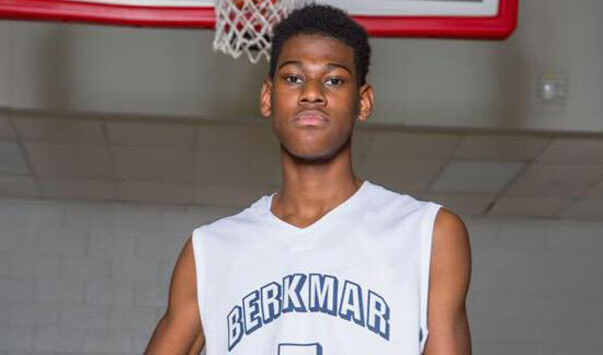 Class of 2017 Lilburn (Ga.) Berkmar High guard Aljami "Al" Durham became Indiana's first 2017 commitment when he committed to the Hoosiers on Monday morning.
Inside the Hall spoke to Durham earlier today to get his thoughts on his early decision and much more. Our complete Q & A is available below:
Inside the Hall: What led you to making the decision to commit to Indiana?
Al Durham: "Coach Tom Crean and the staff made me feel like I was at home. They made me feel like I was important and it was home. Tom Crean told me that he wanted to help make me better and I believe him. He told me that he was going to help me reach my goals and we both have the same goals for when I get to college. Basically, it felt like I was at home."
ITH: Your father, Al Durham Sr., said that he noticed after your first IU visit that you were comparing every other visit to IU. What stood out on that visit and put Indiana at the forefront of your recruitment?
Durham: "The conference they play in is a big part. That's a huge conference, one of the best in the nation. Coach Crean, he didn't come up to me and tell me how great I was. He talked about my flaws and how he was going to help me correct them. That's basically what I'm looking for is someone to help me get better as a player and as a man as I continue to grow and go through college."
ITH: What are the strengths and weaknesses of your game right now?
Durham: "I'm a versatile player. I can play point and get everybody involved or I can score. I can make my teammates better by getting them the ball, putting them in the right positions on the floor or I can get a basket if I need to. I need to work on my strength. That's my biggest weakness right now."
ITH: What did you think of Hoosier Hysteria?
Durham: "The takeaway was that Indiana is a one of a kind place. The fans were amazing. They came and showed a lot of support and love. It was packed. The players and the energy were great."
ITH: Now that you've got this out of the way and you don't have to think about recruiting, what's next for you?
Durham: "I'm focused on helping my teammates get better and leading them and trying to get a state championship. And getting ready for college, getting my strength up, eating right and working on my conditioning so that I can just fit right in at Indiana as soon as I get there."
Filed to: Aljami Durham