The Inside the Hall Mailbag: September 10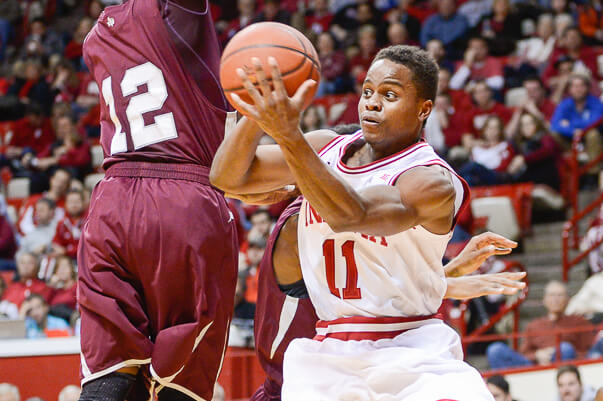 The Inside the Hall Mailbag is a collection of questions tweeted to us via Twitter (@insidethehall), via email, submitted on our premium forum and sent to us via our Facebook page. Submit your questions and we'll answer as many as we can.
Maedhros on the premium forum writes: With Crean sending out the challenge, who do you believe will step up to become the leader(s) on this year's Indiana team?
Good question, but it's one I'm afraid cannot be answered. In fact, as you sort of alluded to, Tom Crean was asked about it a couple of weeks ago and was blunt in saying that if he had a leader, he would have named him by now.
Leadership is a word that is thrown around so often in sports and can mean so many different things. In Indiana's case, I think what's needed is a locker room presence that can set expectations and then hold guys accountable to those expectations from the player perspective. The coaching staff can't hold the hands of the players 24 hours a day, but it's clear that to this point, some of the players have no problem letting each other down off the court and that must change. – Alex Bozich
@PaulAynilian on Twitter writes: Based on that EH dismissal, what do you expect Max Bielfeldt's role to be? Just spelling TB, or playing alongside him?
Max Bielfeldt will be in Indiana's rotation and the dismissal of Emmitt Holt probably only strengthened that fact. I think he could play with Bryant at times and I'm not sure that would have been the case with some of the dismissed players (Hanner Mosquera-Perea comes to mind). He could also play some minutes at the five, although I'm not sure he's suited for major minutes there. – Alex Bozich
Coop_ThereItIs on the premium forum writes: Are the last two years of off the court transgression a topic of conversation among recruits, AAU circuit?
I'm sure other programs are trying to use it to negatively recruit against Indiana, but from talking to recruits, it doesn't seem to be a major discussion point. In fact, the father of Curtis Jones went out of his way in a recent interview with us to praise the IU coaching staff and how the program is run. And this was in the midst of the issue during welcome week.
Indiana still has plenty to sell on the recruiting trail, but ultimately the program needs to win a lot of games to maximize potential there. The reality is this: If the program hadn't lost to Syracuse in the Sweet 16, missed the tournament two years ago and limped in last year, the off of the court stuff wouldn't be as big of a deal. Winning fixes a lot of things and Indiana simply hasn't won enough the last two years and so these issues are pushed to the forefront. – Alex Bozich
MDGC on the premium forum writes: Alex, with Holt, Hanner, and Davis now gone, do we totally junk going to going to a 2 bigs lineup, forcing to play small ball again?
I don't believe it will be totally junked as I believe there will be lineups with Bryant and Bielfeldt or Juwan Morgan on the floor at the same time. And for the purposes of this roster, Bielfeldt and Morgan should be considered to be bigs. But it certainly could be less prevalent than it would have been before the dismissals. I still don't have a huge issue with Troy Williams playing a lot of minutes at the four given how well he rebounded last season, but there are definitely situations that will arise that warrant having two "bigs" on the floor together. – Alex Bozich
@tucdaddy on Twitter writes: What's the chances IU signs another McD AA in 16?
IU is in the mix with several top 40-ish players, so there's a legit possibility. This is going to be a loaded McDonald's Class, so there's a good chance that plenty of deserving guys will be left out. A year ago at this time, most probably believed that the streak of signing a McDonald's All-American would end, but IU landed Thomas Bryant in the spring. I wouldn't rule out anything at this point. – Alex Bozich
mmardsen on the premium forum writes: Where do things currently stand between IU and recruits Bruce Brown and Curtis Jones? Does Newkirk join the program if Crean is confident in bringing in either of those guys?
IU is right there with both Brown and Jones and interestingly, Georgetown is also a school that you hear mentioned with both of those players. I don't think the Newkirk addition really changed anything for Indiana recruiting wise as it's pretty clear the program is going to need guards next season.
Yogi Ferrell and Nick Zeisloft are both gone and James Blackmon Jr. may have a chance to explore his options. At minimum, Indiana needs to bring in two guards and there's a case to be made that it needs three even if Blackmon Jr. stays. Indiana needs guard depth and that's what Newkirk will help bring. – Alex Bozich
GregorySpera on the premium forum writes: In your opinion, how much has having eleven players either kicked off the team or transfer out in just the last two seasons, hurt the program and our chances for success on the court? What (or who) is to blame for this continuing instability?
It's not a positive by any means, so it definitely hurts. You could go down the list and debate all of the departures and their impact, but the bottom line is that roster turnover makes it far more difficult to sustain success.
As for the blame and where it falls, each situation is different. For example, who is to "blame" for Luke Fischer transferring? On a guy like Jeremiah April, it's fair to say that it was a recruiting mistake made when IU was scrambling to fill roster spots. On the player dismissals, where do you assign blame? Crean said he wishes he would have come down harder on Mosquera-Perea initially and maybe some of the other situations wouldn't have happened. Some of it has to go on the kids, too. – Alex Bozich
dmacer1227 on the premium forum writes: Alex, what is you opinion on our pre-B1G schedule?
IU will be tested with Duke, Notre Dame and Maui, there's no doubt about that. My only criticism would be that the home portion really lacks a true marquee game and some of the lesser opponents won't help the RPI or strength of schedule. But that's kind of the name of the game in a lot of places now as schools have to fill dates and get guarantee games to do so. – Alex Bozich
CreanFaithful on the premium forum writes: Is OG really destined to ride the pine all season or can you envision some minutes? Based upon the team photo I recently saw, I'd say he's at least 6'8″. Seems to have good shot block timing, ability to stroke from the perimeter, decent ball skills for someone of his height and can throw down dunks several steps from outside the hoop. Am I crazy to think OG will be getting minutes?
The Holt dismissal could benefit Anunoby, but even with the height, he's not a post player. He does have some ball skills and length, so I could see him playing the four on occasion, but his profile is mostly that of a wing.
But to answer your question, no, you're not crazy. IU only goes 11 deep with scholarship guys and I don't see Tim Priller playing. That means if the Hoosiers go nine or 10 deep, Anunoby is likely to see some floor time. – Alex Bozich
Kwang on the premium forum writes: Holt was the player I thought would be the most improved, I think you said so as well, who do you think will be the most improved now?
That's correct, I did believe Holt would be IU's most improved player. I'll go with Robert Johnson as my second answer as I believe there's also plenty of room for improvement with him and everything I've heard indicates that he's had a strong offseason.
The main thing Johnson needs to shore up is doing a better job taking care of the ball and finishing better through contact at the rim. If he's improved in those two facets, he'll have a very good sophomore season. – Alex Bozich
jafo71 on the premium forum writes: With Holt's dismissal there appears to be a greater likelihood of using a 3-guard line up this season. Have the chances of Donavan Hale playing on the BB team this year increased?
For those unfamiliar with Hale, he's a freshman on the IU football team that also had some basketball recruiting interest in high school. He's listed at 6-foot-4 and 207 pounds.
I'm sure the question has been sparked by the fact that IU had Jordan Fuchs come over last season toward the end of the season. I'm not sure I see anyone coming over from football and having a major impact on the court for what should be a top 15 team, but bodies and extra depth can always help in practice and workouts. I've not heard anything specifically on Hale's situation, however. – Alex Bozich
Filed to: Twitter Mailbag