Film Session: Wichita State
Down just two points after Ferrell hit two from the line, Baker inbounds the ball to Carter: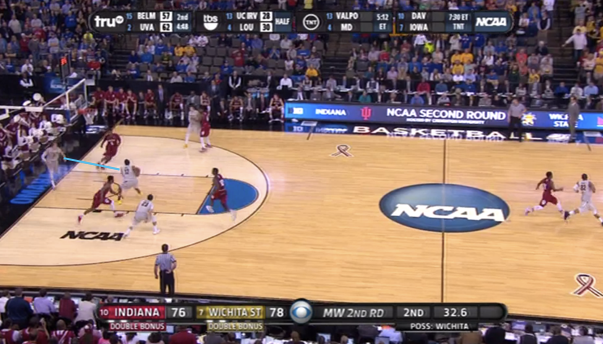 He passes back to Baker and Tom Crean is already motioning for his team to foul Baker: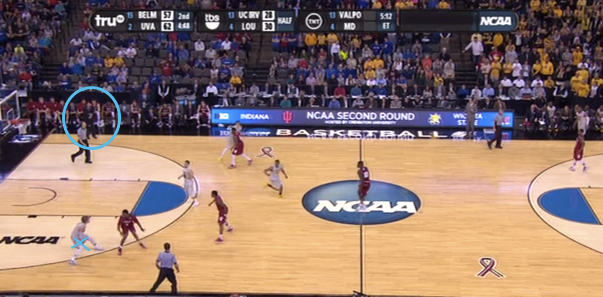 But they don't and VanVleet brings it across the timeline.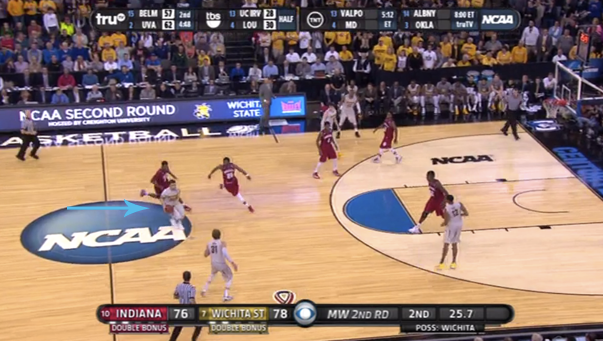 The Hoosiers double up on Baker, but still don't foul as he passes it back to VanVleet: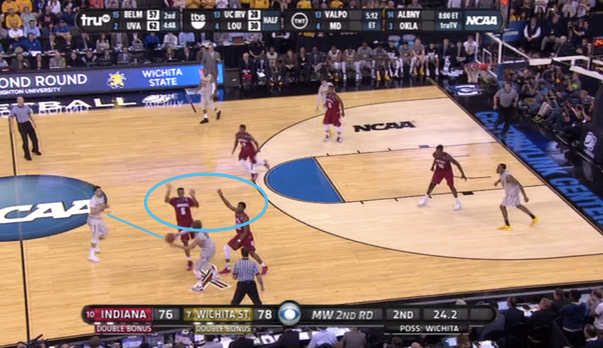 Johnson runs up and looks like he's trying to foul VanVleet, but the game of hot potato continues and he passes it back to Baker: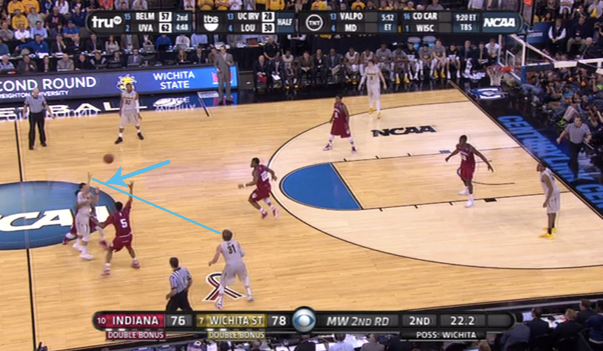 Williams finally fouls Baker this time around, but not until the Hoosiers wasted 13 seconds of game clock: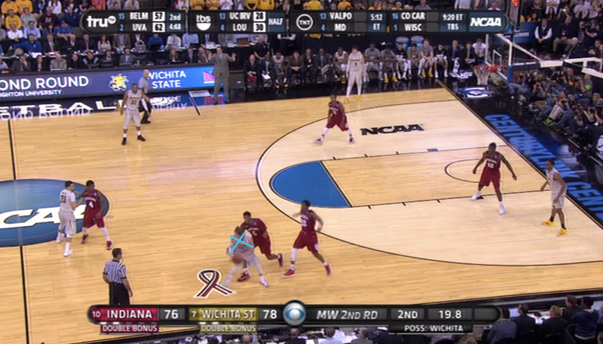 Just a huge mental error from IU during an important part of the contest. Crean was livid about it with good reason. While Baker, the team's leading scorer, didn't shoot it well (3-of-13), he still got his points thanks to the free throw line (9-of-10). He made both these here and also picked up fouls driving to the hole on both Robinson and Zeisloft before this possession in the final two minutes. He made all four of those attempts to keep the Shockers ahead.
Filed to: Wichita State Shockers