Film Session: Wichita State
In Indiana's season-ending loss to the Wichita State Shockers, the Hoosiers were able to fight back in the closing minutes but ultimately came up short.
We'll take a look at some key last-minute plays on both ends of the court in the latest edition of Film Session:
With the Hoosiers down seven, Stanford Robinson helps Yogi Ferrell break free and Collin Hartman inbounds the ball: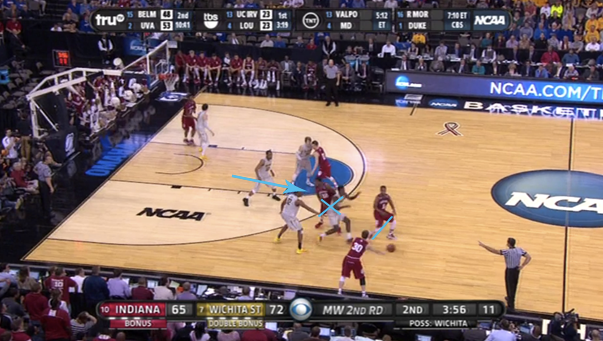 The floor spreads for Ferrell. Hartman and Nick Zeisloft head to the corners. Robinson comes up to set a ball screen for Ferrell, but he simply makes a move left: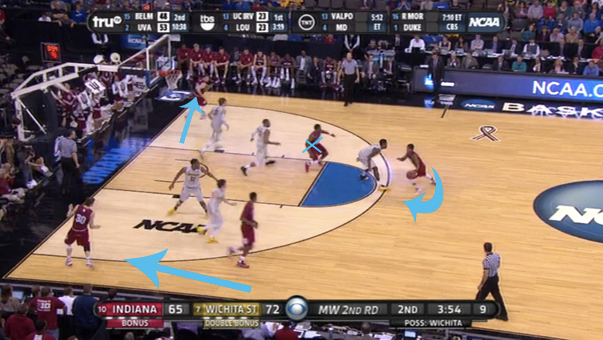 Once into the lane, Darius Carter makes the decision to leave Hartman and try and stop Ferrell at the rim: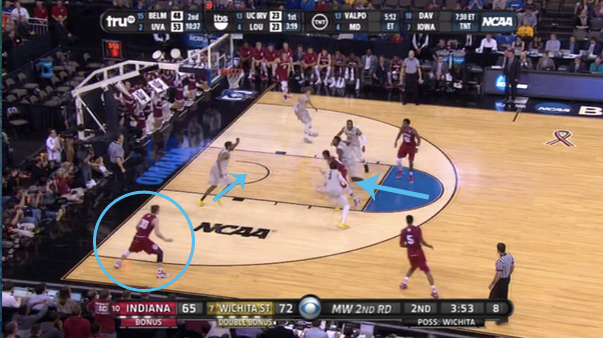 Ferrell makes the pass to Hartman: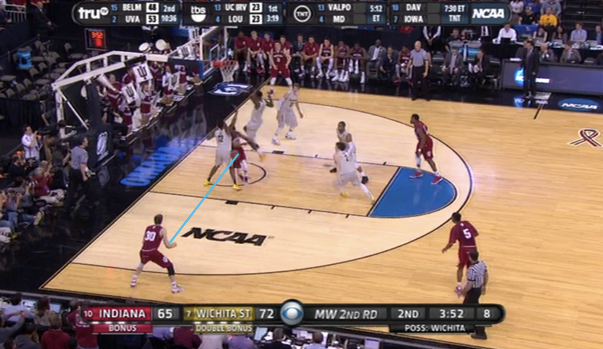 And the sophomore connects to pull Indiana within four: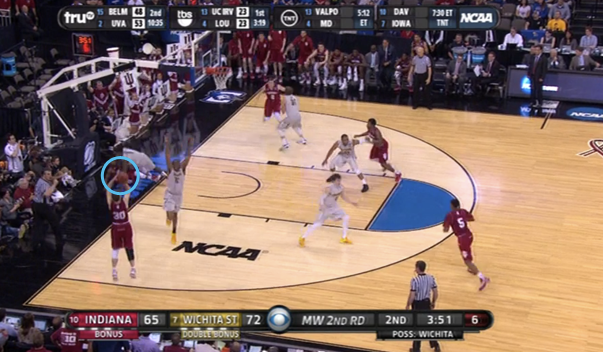 Hartman hadn't hit a 3-pointer since Feb. 15, but made 3-of-4 from distance against the Shockers. And as the beginning of the next sequence shows, he defended pretty well in this one for his size in his stretch 5 role. The sophomore also ended up as the team's best 3-point shooter from a percentage standpoint (47.5 percent) on the season. Though his 61 attempts weren't close to James Blackmon Jr.'s (199), Ferrell's (197) or Nick Zeisloft's (140).
Filed to: Wichita State Shockers