Film Session: Northwestern
Indiana got to work on the defensive end early and often against the Wildcats in its win on Thursday evening. It helped lead to a 16-0 run during the middle stretch of the first half which saw the Hoosiers take a 24-6 advantage over Northwestern.
We'll take a look at some plays on both sides of the ball during this key run in the latest edition of Film Session:
Well, lookie here: We have an Indiana player picking up an opponent full court. James Blackmon Jr. pokes the ball loose on Dave Sobolewski: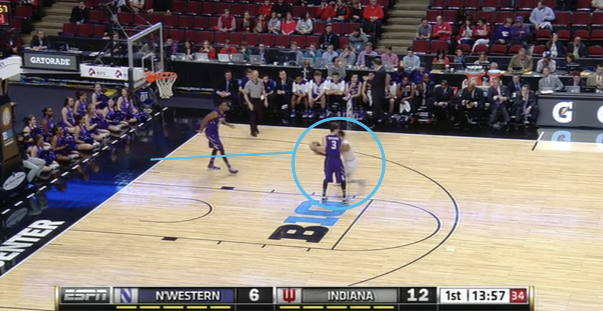 The senior guard is able to recover the ball and Blackmon Jr. continues to pick him up the length of the court: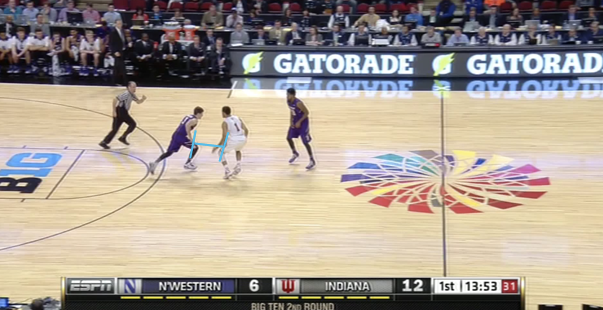 As the Wildcats get into their half court offense, Tre Demps gets a ball screen and comes left. Collin Hartman hedges hard and is called for a foul, but it was a good aggressive play regardless: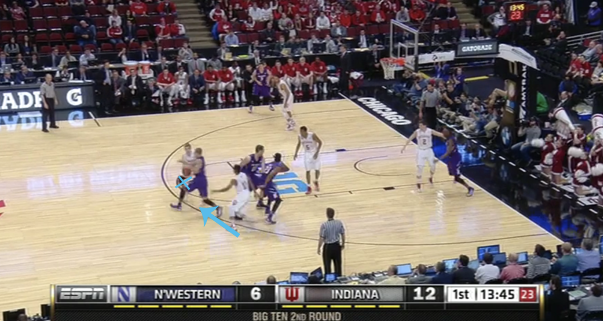 On the inbounds, Demps gets the ball and heads to the hole, but Hartman is all over him again: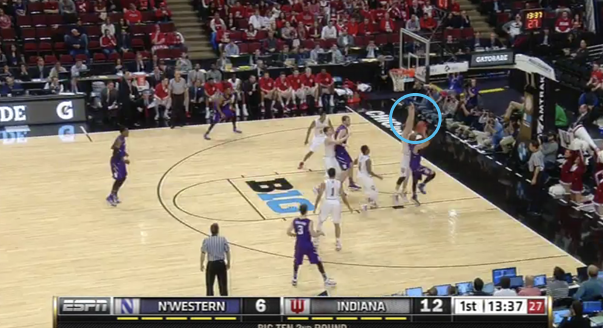 Demps air balls the close-range attempt. Alex Olah comes over the back of Yogi Ferrell for the board: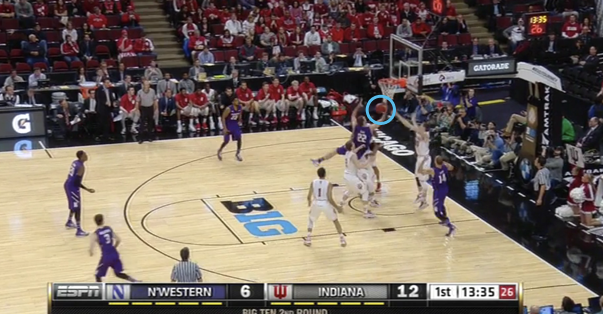 His shot attempt misses and Ferrell and Olah end up in a jump ball situation with the arrow remaining with the Wildcats: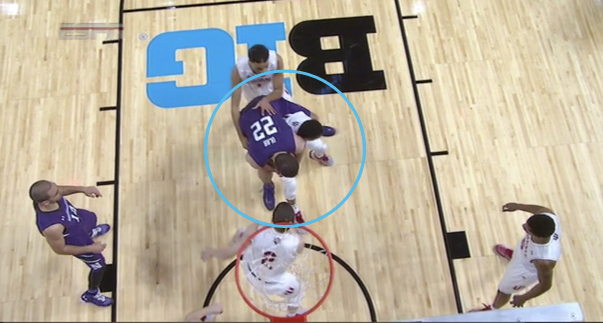 Off the inbounds, JerShon Cobb makes a move right on Ferrell off the perimeter, but Ferrell sticks with it and knocks the ball loose on the drive. It goes off Cobb. IU ball: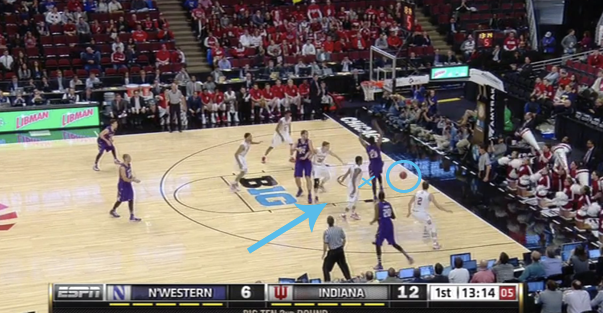 Video:
From Blackmon to Hartman to Ferrell, the Hoosiers got multiple strong efforts on defense to stop the Wildcats from scoring on this sequence.
Filed to: Northwestern Wildcats